Hello Kathy,
Fall has arrived with a slate of new happenings in art, music, and film... and to celebrate feeding the arts engine at our Oktoberfest Fall Fundraising party! Join us for an upcoming exhibition, attend a workshop, watch a film, or catch a show. Here you go...
OPENING SEPTEMBER 29: IT IS POSSIBLE THAT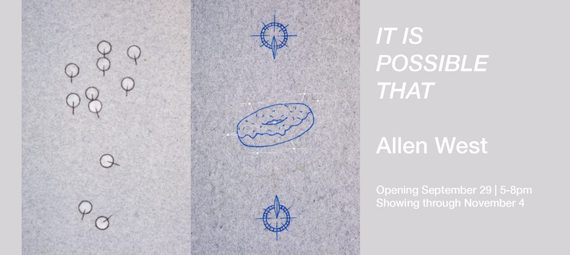 ---
​
SEPTEMBER 30 :
END-OF-SUMMER CELEBRATION & FUNDRAISER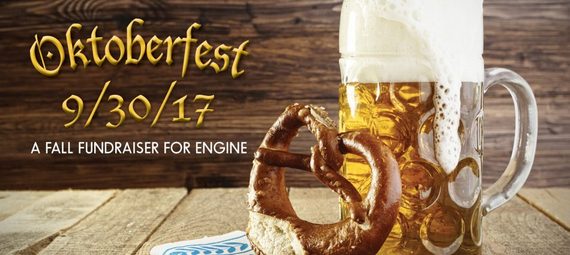 Celebrate strengthening the arts in our community by supporting Engine! Your support will allow us to continue to delivering events, exhibitions, and education. Join us!

Pepperell Mill Campus Event Hall • Saturday, September 30 • 6:30pm-10pm
Let's raise a glass and shout Prost! Tickets $25-75. Click here for tickets and information
THANK YOU TO OUR WONDERFUL HOST COMMITTEE
Stephen Abbott + Lauren Hamlin | Christy Bergland | Jim + Julia Brady | Joe + Pam Cardin
Victoria Foley | Gabrielle Gallucci + Nathaniel Koonce | Paul + Deb Gelardi
Amy + Martin Grohman | Steven + Joceyln Kelly | Celia Johnson McConnell + Ian McConnell
Peter + Eve McPheeters | Margaret O'Neil | Don + Linsey Pilon | Doug & Lauren Sanford
Renate & Bill Riggs | Rob Tillotson + Lynn Lamontagne | Carol Wilson

THANK YOU TO OUR SPONSORS
BANDED HORN BREWING • DIRIGO BREWING • ROUND TURN DISTILLING • STEM & VINE
---
UPCOMING EVENTS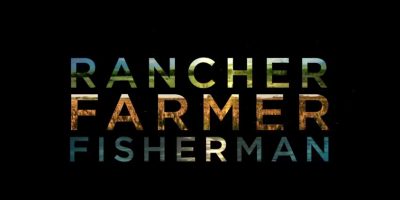 SEPTEMBER 28:
FILM SCREENING
RANCHER, FARMER, FISHERMAN
7:00pm Film / Doors 6:30pm
Cash bar • FREE SCREENING!
From the Montana Rockies to the Kansas wheat fields and the Gulf of Mexico, families who work the land and sea are crossing political divides to find unexpected ways to protect the natural resources vital to their livelihoods and the nation.​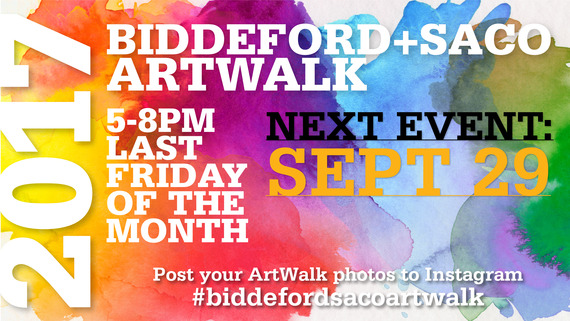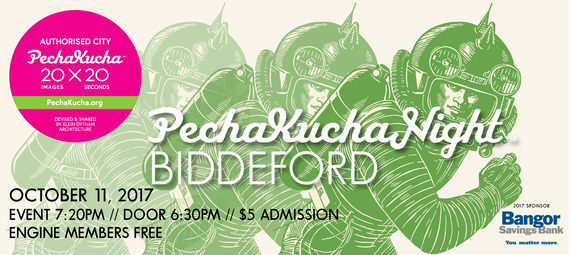 LECTURE: OCTOBER 12:
Preserving the Built History of Saco and Biddeford
Preserving the Wood Island Lighthouse with Brad Coupe and Kyle Noble of The Friends of Wood Island Lighthouse.
All are welcome and encouraged to attend!
MUSIC: NOVEMBER 9 • 8PM (DOORS AT 7PM)
HOLLY GOLIGHTLY & THE BROKEOFFS GET T
ICKETS
Although often connected with garage rock, Holly GoLightly's music is more a mixture of pre-rock electric country blues, folk and less frantic rock & roll. It brings to mind a bourbon soaked honky tonk bar, evenings on a dusty front porch with your faithful hound, cracked hearts and foot stomping good times. She creates a world all of her own, one that's warm hearted, true to it's roots and not swayed by fads and fashions. Most recently, Holly and her long-time US band mate Lawyer Dave, have a new side project under the guise of Holly Golightly and The Brokeoffs.
LISTEN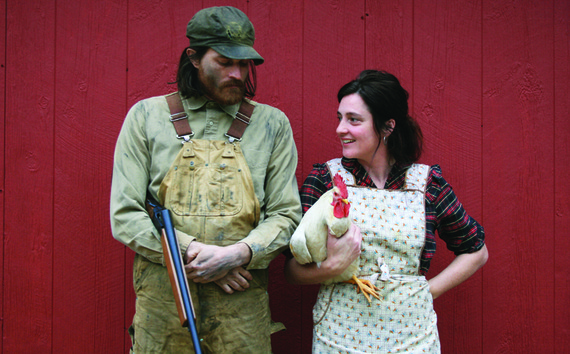 Holly Golightly and the Brokeoffs, photo credit Troy Martin
---
UPCOMING ART WORKSHOPS
Make a Collagraph Print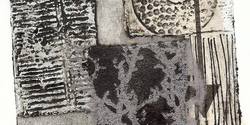 Saturday, September 23
12:00 PM - 3:00 PM • FREE
Come join instructors Kathryn Mayes and Jabez Malmude for an afternoon of Collagraphy. Students will create a 5" x 7" collagraph print by affixing cut-out and found object shapes (e.g. cut-outs from fabric and other collage materials, including bent pipe cleaners, string, and bio-organic material).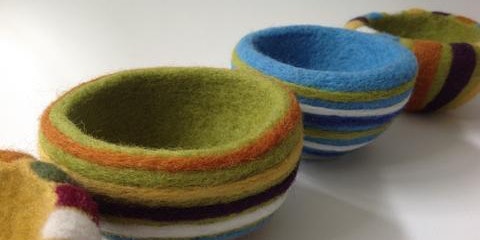 Needle Felting with artist Allen West
Saturday, September 30 • 1PM - 3PM
Register by September 27
$25 for session includes supplies
During the workshop, students will produce one or two felt illustrations while learning about the history of felt and the differences in needles and wool.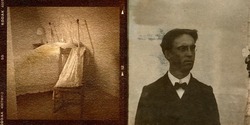 Salt and Albumen Printing
September 30-October 1 • 9am-11am • $95
In the early 1800s Nieciphor Niepce created the first photographic image using silver nitrate on paper. Shortly after, William Henry Fox Talbot perfected a more detailed, contrasted and permanent print out of an alternative process known today as the salt print. Come learn the mystifying chemistry of the earliest photographs using salt and egg whites.
Build Your Own Echo Bay Dory Skiff
October 7-9
Friday Night BBQ Orientation at 6PM
SAT-SUN-MON 9AM-4:30PM
This is a great multi-day workshop for people who want to build their first boat, with the guidance of an expert boatbuilder. You will be ready to go home loaded with great memories and a boat ready to sand and paint.
---
ONGOING: INFLUX
A multimedia installation at the Pepperell Mill Campus in Biddeford, Maine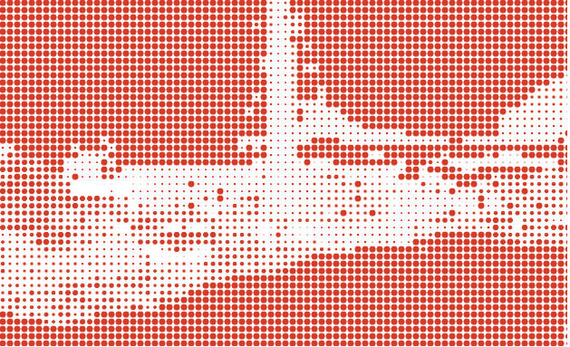 Nine artists explore relationships between the mill,
Follow a guided tour through the Pepperell Mill Campus to various installations.
LEARN MORE.
On view through September 30, 2017
Monday-Saturday 12:00-4:00pm
CLOSING EVENT Friday, September 29 from 5-9pm coinciding with the Biddeford + Saco ArtWalk.
---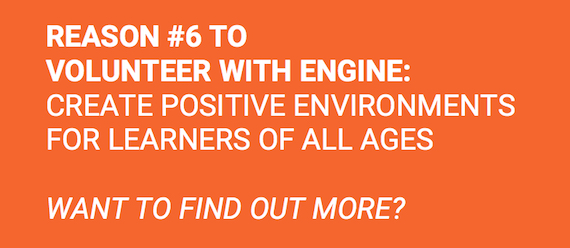 ---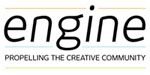 128 Main Street • PO Box 1681 • Downtown Biddeford, Maine 04005
Hours: Wednesday-Friday 1pm-6pm & Saturday 11am-4pm
207.370.9130 • www.feedtheengine.org • arts@feedtheengine.org

---
Engine is a 501(c)(3) not-for-profit organization with a mission to foster and integrate the arts and design, education, and sustainable creative entrepreneurialism as an explicit community value and civic priority in Biddeford.