Click to view this email in a browser

---
Machine Monitoring Webinar in January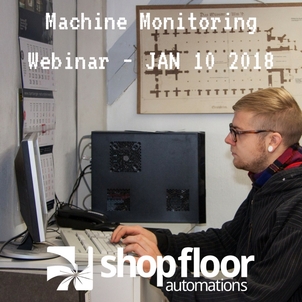 Do you want to improve your shop floor efficiencies? Would you like to get text messages or email notifications if there is a problem on your shop floor? Our machine monitoring solutions empower managers to identify issues and resolve them quickly.
We will be holding a DataXchange machine monitoring webinar on January 10th, 2018 from 10 a.m. to 10:45 a.m. Pacific time.
You will see popular features of the data collection system in action, as well as get a chance to ask us questions.
If you can't make the webinar, please feel free to contact us and ask about other opportunities to see DataXchange software. We also have quite a few videos on our YouTube channel to check out.
Click below to sign up for the event!

---
Holiday Discount Code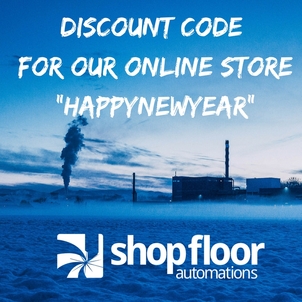 It is not too late to spend end-of-the-year funds on solutions to help your shop floor.
Get a head start on combatting productivity issues and eliminating downtime with some of our best-selling solutions:
Visit our store by clicking the button below. Use discount code "HappyNewYear" for a discount in our online store. Code expires 1/2/18

---
DNC Software - The Heart Beat of the Shop Floor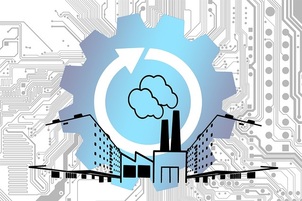 If there was one new piece of technology we would recommend for your shop floor, it would be
DNC software
. Within weeks or a few months, you will see ROI when you implement this system to streamline your management of CNC programs.
If you want to control which file is delivered to the CNC, you need DNC. If you are still carrying USB sticks or PCMCIA cards out to your CNCs to load programs, you need DNC. If you want a better system to manage your CNC programs while saving time, you need DNC.
Click below to get more information on DNC software!

---
---
CONTACT US
Toll Free: (877) 611-5825
---
If you no longer wish to receive these emails, please reply to this message with "Unsubscribe" in the subject line or simply click on the following link: Unsubscribe
---
Shop Floor Automations
5360 Jackson Drive Suite #202
La Mesa, California 91942
US


Read the VerticalResponse marketing policy.