Finding the Green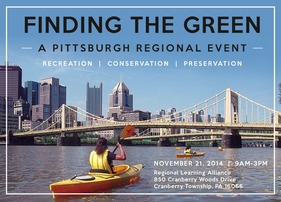 Learn to "find the green" ($) at an all day event on
Friday, November 21
for those in the Pittsburgh area.
Learn what state funding programs exist for recreation, conservation, restoration, and preservation projects.
Discover how to best access those funds
Engage interested partners
Discuss winning strategies
9:00am - 3:00pm
Regional Learning Alliance
850 Cranberry Woods Drive
Cranberry Township
This event is free thanks to The Laurel Foundation. Register with Rebecca Heath, rheath@pagrowinggreener.org or 717-745-9304
The mission of the Pennsylvania Growing Greener Coalition is to enhance the health and economic well-being of communities across the Commonwealth by advocating for funding to conserve, protect and restore land, water and wildlife, to preserve farms and historic places, and to provide well-managed parks and recreational areas throughout the state.
Click to learn more at the Growing Greener Coalition website
---
Nicholson Train Station to become visitor center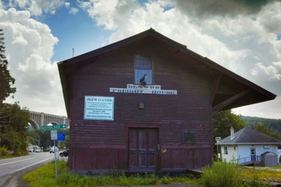 Last week, PennDOT Secretary Barry J. Schoch announced a list of 56 projects across the Commonwealth that will share $33 million in federal funding for Transportation Alternative Projects (TAP).
Erin Hammerstedt, Preservation Pennsylvania's Field Representative, has been working with residents of Nicholson (Wyoming County) in their efforts to preserve the 165 year old Nicholson Train Station.
They were delighted to report that, as one of the selected projects, they will receive $821,276 for "the Nicholson Tourism Center at the Historic DL&W Railroad Station, which will revitalize the region by attracting tourists to the rehabilitated station, the Tunkhannock Viaduct (the Nicholson Bridge), Nicholson, Wyoming County, and the Endless Mountains."
Congratulations!
Learn more about the history of the station and the rehabilitation project at
the Nicholson Heritage website
.
---
Risky Business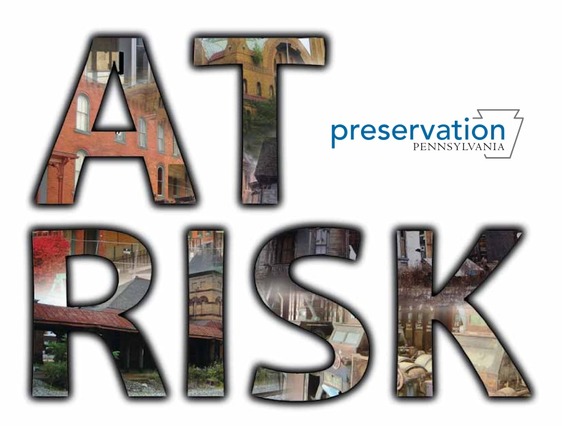 Many thanks to all who submitted nominations for the At Risk list by the October 31 deadline. Your eyes and ears help alert us to threats to historic resources across the Commonwealth.
We received nearly 30 submissions, ranging from historic buildings threatened by flooding or economic challenges to the potential demolition of churches, mansions, schools, and commercial buildings. These are now being reviewed and evaluated by our committee.
At Risk resources become priorities for Preservation Pennsylvania's attention, involvement, and resources until the threat has been overcome or the resource is lost.
Click to browse the list of At Risk properties at our website
---
Photographer Matthew Christopher debuts new book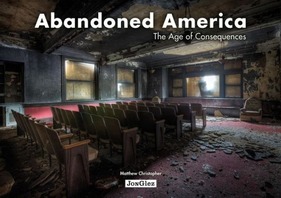 Join Matthew Christopher to celebrate publication of
Abandoned America: The Age of Consequences
. He'll be traveling across Pennsylvania doing special events and booksignings, kicking off in Philadelphia on
December 11 at the Gershman Y (401 S. Broad Street) from 6 - 9pm
, hosted by Hidden City and the Preservation Alliance of Greater Philadelphia.
Follow the
Abandoned America Facebook page
for more information about this and other events in Pennsylvania, or for links to order the book.
"Originally intended as an examination of the rise and fall of the state hospital system, Matthew Christopher's Abandoned America rapidly grew to encompass derelict factories and industrial sites, schools, churches, power plants, hospitals, prisons, military installations, hotels, resorts, homes, and more. Through his collection of writing and photography, Christopher has spent the last decade documenting the ruins of one of the greatest civilizations the world has ever known: our own. Exploring sites like the charred remains of the Hotel Do De, the rusted cells of the Essex County Jail Annex, the sublime majesty of the Church of the Transfiguration, or the eerie and dilapidated remnants of the New Castle Elks Lodge, the work spans architectural treasures left to the elements and then all too often lost forever."
---
Shop online and support us!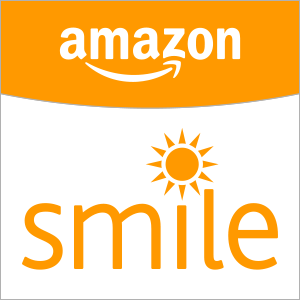 AmazonSmile is a simple and automatic way for you to support Preservation Pennsylvania every time you shop, at no cost to you. When you shop at
smile.amazon.com
, you'll find the same prices, selection and shopping experience as Amazon.com, with the added bonus that Amazon will donate a portion of the purchase price to Preservation Pennsylvania.
Shop, smile, and give -- how easy is that?
Check out Amazon Smile
---
Give on Giving Tuesday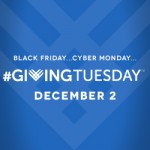 Black Friday. Cyber Monday. Small Business Tuesday. These are all days focused on shopping and getting deals.
Then there's Giving Tuesday, a day that celebrates good works!
It's a simple idea. Just find a way for your family, your community, your company or your organization to come together to give something more. Then tell everyone you can about how you are giving. Join us and be a part of a global celebration of a new tradition of generosity. -- #GivingTuesday
On Tuesday, December 2, consider giving to
Preservation Pennsylvania
.
Click here
to make an online donation in the spirit of #GivingTuesday!