Low Lake Levels?
This is Nothing!

This January, Lake Huron levels hit a record low. When we say 'record low' we refer to the period since water levels began to be recorded (1918 to present). Up until recently, the record low was set in 1964. Record highs were set in 1985-86. The 1985-86 levels were around 177.5 metres above sea level. Current levels are about 175.6 m. People are concerned now about current lows, and people were concerned in the 1980s about record highs. But what if we had been around to experience REAL historical levels?

At various periods during the past 11,000 years, the levels of Lake Huron went through some real transformations. The changes were so significant that the lake took on different names. Much higher levels were experienced about 10-11,000 years ago during the time of Lake Algonquin. Algonquin levels were over 184 m above sea level (+ 8 m. higher than present), and formed some of the ancient shoreline features we can still see today. Many cottagers, particularly in Bruce County, travelling to their cottage from Highway 21 will drive down a hill on the way to the cottage. This hill was the position of the old Lake Algonquin shoreline bluff.

Lake Algonquin began to drain to the east down the Ottawa River and levels dropped dramatically. Around 9,500 years ago, a new lake called Lake Stanley was formed, having drained to a level of about 74 m. above sea level (that's about 102 m. lower than current levels). Present day cottagers would have had to drive several kilometres to reach the shoreline.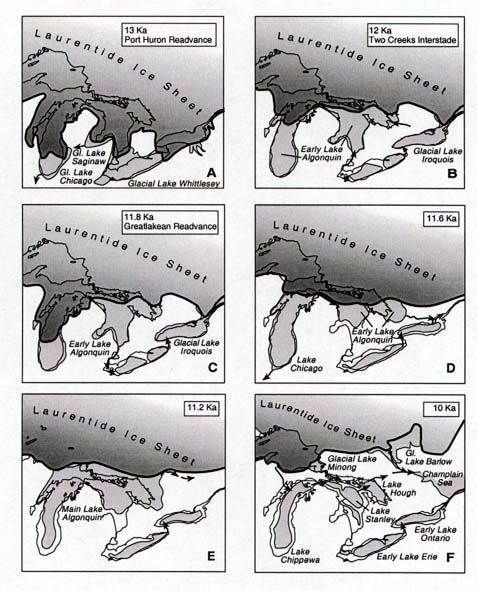 Chronology of Post glacial lakes Algonquin to Stanley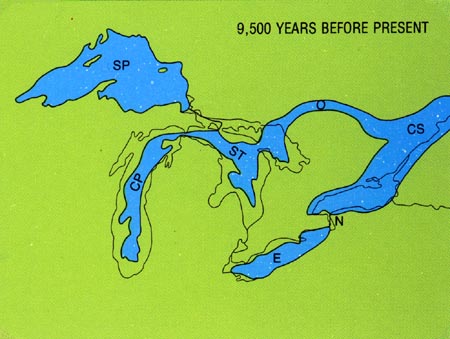 Position of Lake Stanley compared to present Lake Huron shoreline.



During the time of Lake Stanley, forests spread over much of the area that was formerly under water. Later, as the lakes refilled from glacial melt-water due to redirected drainage, the trees were killed as they became flooded, leaving behind evidence of their existence in the form of logs and stumps that made up a "drowned forest". Carbon dating showed the trees range in age from 7409 –7936 calendar years before present.

These drowned forest remains were preserved because of two processes: 1) rapid lake level rise due to massive glacial meltwater release from the receding glacier to the north and 2) burial in sediment around the time of flooding.

A submerged record for a falling water level is preserved in Georgian Bay near Manitoulin Island, where plant debris, peat, and tree stumps have been found at elevations between 145 and 160 m.

During the Lake Stanley low water stage, the Alpena-Amberley Ridge formed a dry land corridor extending from Presque Isle Michigan to Amberley near Point Clark. The diagram below shows the underwater contours of Lake Huron and shows the location of the Alpena-Amberley ridge. This ridge would have formed a dry land bridge at that time, and this corridor would have provided a natural causeway for the semi-annual migration of caribou and an equally valuable terrain for aboriginal hunters seeking to exploit the herds. Researchers studying this ridge are uncovering how this land bridge was used during that low levels time. more information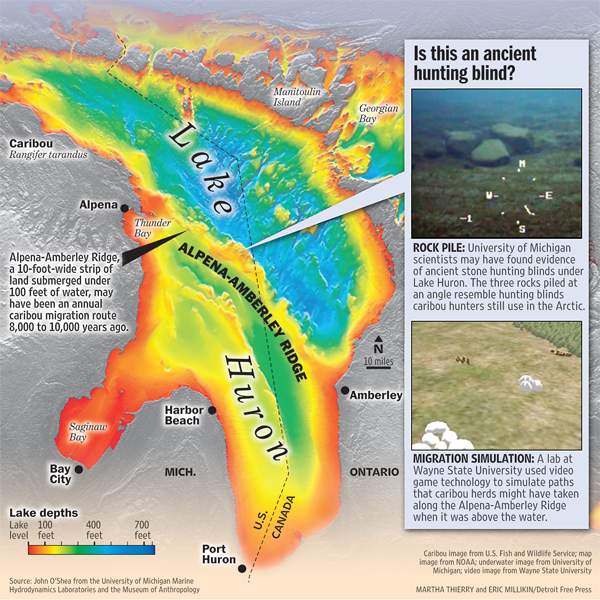 Amberley-Alpena Ridge - former land bridge between Ontario and Michigan



Around 7000 years ago, isostatic rebound closed off the flow of water through the Ottawa Valley and drainage began to flow through the St. Clair River. Water levels began to rise until it formed Lake Nipissing. Levels of Nipissing reached 184 m. above sea level (about 8 m. higher than present levels). Lake Nipissing is responsible for many of the great sandy beaches we enjoy today!

Levels dropped slowly, forming Lake Algoma about 5000 years ago.

Lake Huron has only been around in its present form for about the last 2000 years. So when we look at our last 100 years of recorded water level data, the extreme highs and lows don't even compare with our modern geologic past!
More on
lake geology
Back to Top
---
Enough to Make You Squirm
Another invasive species that might not be on your radar...earthworms.
The last Ice Age wiped out native earthworms 10,000 years ago, and ever since the Great Lakest forests have evolved without them.

E
arth­worms wreak the most havoc with hardwood forests, such as those consisting of maple, basswood, red oak, poplar or birch species.

What seems to be happening is that earthworms change the forest soils from a fungal to a bacterial-dominated system, which speeds up the conversion of leaf detritus to mineral compounds and potentially robs plants of organic nutrients.

Hardwood forests rely on thick layers of leaf litter that acts as a rooting medium. The earth­worms invade an area with a thick organic mat, and two to five years later that layer is gone. To make matters worse, earthworms increase carbon dioxide and nitrous oxide emissions from the soil, making them a contributor to climate change.

One of the worst of the earthworms is the night crawler, a popular fish-bait worm.

The best hope to protect our forests is to contain the worms, which spread only five to 10 meters a year on their own. This could mean greater controls over All Terrain Vehicles, bait disposal by anglers, and equipment hygiene and use by contractors and loggers.
source: Scientific American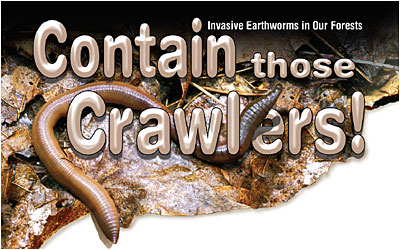 More information at All About Wildlife


---
Will You Still Love Her in the Morning?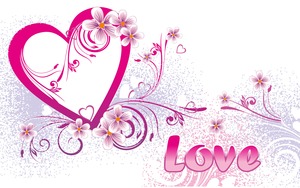 Keeping a long term healthy relationship with Lake Huron takes commitment and work. Give her your best this Valentine's Day. Flowers and chocolates won't cut it. But a donation to the Coastal Centre will. We're the lake-tender-loving-care specialists. All of our work goes to treating her right. Best - Valentine - Ever!


You can donate online through CanadaHelps, or send a donation cheque by mail. For more information on donating to the Centre, visit our donate page.
Postings: broadcast-only list (outside postings are not accepted)
Frequency: once per month with infrequent special bulletins
Privacy Policy: your contact information will not be shared with others. Lake Huron e-news is provided by the Coastal Centre - www.lakehuron.ca