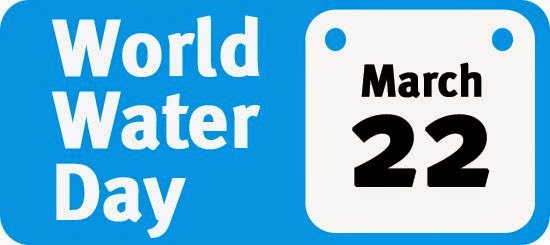 Each March 22nd, we commemorate World Water Day, a United Nations designated day to focus the world's attention on water. Unlike many places on this planet, we here in the Great Lakes region are particularly fortunate to enjoy 20% of the Earth's fresh water. In this edition of E-news, we take a look at water in the Great Lakes region, and the issues we need to be aware of to ensure that we care properly for this precious resource.

So, You Want to Take Our Water?
Diverting water from the Great Lakes is a threat that governments have tried to curtail, but a recent request for a diversion has been made by Waukesha, Wisconsin. The city currently gets its water from groundwater sources, but the water contains naturally occurring radium that exceeds federal guidelines. As a result, the city has been ordered to find a solution to its water issue. One of the options they are considering is to divert water from Lake Michigan. The problem is, they are outside of the Great Lakes watershed, but technically within a county that straddles the watershed boundary.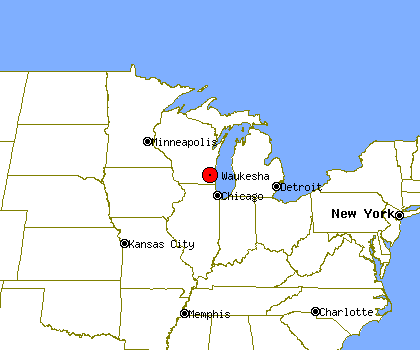 In accordance with the 2005 Agreement signed by the Great Lakes Provincial Premiers and State Governors, the State of Wisconsin submitted the City of Waukesha water proposal application to the Great Lakes–St. Lawrence River Water Resources Regional Body on January 7, 2016. The application asks for permission to divert up to an annual average of 10.1 million gallons (38.2 million litres — the equivalent of 2 Olympic size swimming pools) of water per day from Lake Michigan. Waukesha is located outside the Great Lakes Basin but within a county that straddles the basin boundary. As a result, the diversion potentially qualifies for a 'straddling county' exception to the ban on diversions under the Agreement.

A study by several environmental non-government organizations from the State of Wisconsin concluded that Waukesha can use its existing deep and shallow water wells to provide ample clean and healthy water to their residents now and in the future if they simply invest in additional water treatment infrastructure to ensure the water supply meets state and federal standards going forward. The Non-­Diversion Solution has been estimated to cost half of what a Great Lakes water diversion project would cost.

Ontarians have an opportunity to comment on the Waukesha proposal through the Regional Body's public participation process. A two-month public comment period began on January 12, 2016 and will close on March 14, 2016. Only comments received within this time period will be considered by the Regional Body.

More Information on this proposal.

Wisconsin Department of Natural Resources review.

CKNX – Diversion may not be necessary
(article by Geoff Peach, Coastal Resources Manager)

Watching Out for Current and Potential Water Threats
Our Great Lakes waters always seem to be at risk from current and potential threats, which means keeping on top of the issues, and dealing with them before they get out of hand. Here are some of the issues the Coastal Centre has been keeping an eye on:
1. Spills:
Oil pipelines have made headlines lately. The Energy East proposal is the most recent, but pipelines in the Great Lakes region have been getting attention, too. We covered this in previous issues of Lake Huron E-news.

We have a duty of care to ensure that the shipment of any potentially dangerous substance is undertaken with adequate environmental safeguards, and an adequate emergency response capability in the event of a leakage or spill. We've already experienced a recent pipeline spill in the Great Lakes. The Kalamazoo Michigan spill in 2010, the largest inland oil spill in U.S. history, has cost billions of dollars to clean up, and it's still not fully remediated. If the pipeline broke in the Straits of Mackinac, responders warn of the massive challenges of a clean-up.

We need to be assured that new pipelines within the Great Lakes watershed have the adequate safeguards needed to protect our waters. Our current state of readiness to deal with an oil spill in the Great Lakes region is so poor, a disaster is not a matter of 'if', but 'when'.

2. Plastic:
One of the emerging threats to our waters is plastic, the ubiquitous human-made substance that is continually washing into our lakes. This topic was highlighted in another Lake Huron E-news edition, and will be discussed at our upcoming "Is the Coast Clear?" conference. It is an issue that has only been on most people's radar screen in the last few years, as researchers have begun to discover the magnitude of the problem in the Great Lakes, and the implications to water quality, wildlife and public health.

The Coastal Centre, through research, public engagement, organizing beach clean-ups and implementing our "Butt Free Beach" campaign to help eliminate cigarette filter pollution, has led the way in generating awareness and action about plastic pollution on Lake Huron. Some positive moves are being made by government. Ontario's Bill 75 was introduced last year to ban the use of microbeads.

Reducing the source of plastic needs to become a societal priority. The economic and environmental costs of doing nothing should make the need obvious.

3. Nutrients and Pathogens:
The ongoing, chronic water issue on Lake Huron is nutrient and bacterial pollution from land-sourced runoff. Intensive agriculture, faulty septic systems, and other land management problems contribute to pollutants flowing in rural stormwater runoff into the lake. Elevated amounts of E. coli bacteria can cause public health agencies to post beaches as a high swimming risk. Nutrients, such as phosphorus, can fuel the growth of algae. Too much algae can foul swimming waters, or pile up and rot on beaches. These types of water problems have an economic downside locally if people can't rely on clean, safe water for recreation.

This World Water Day, let's make a promise to keep water and the Great Lakes top of our mind. Let's not dwell on all of the problems, but rather focus on the solutions.
"Is the Coast Clear?" Conference
The Lake Huron Centre for Coastal Conservation is pleased to announce its 9th biennial conference entitled

"Is the Coast Clear?"

. This year's conference will take place in the beautiful community of Port Elgin on the shores of Lake Huron.

"Is the Coast Clear?" is a one-day conference that provides a forum for the general public and professionals in the field to become better informed about issues affecting Lake Huron's coastal environment. It also offers an opportunity for the exchange of ideas and the consideration of possible solutions to environmental challenges.

We have invited experts from around the Great Lakes region to offer insights into coastal research that builds on our current understanding of lake conditions. In addition, we have experts to speak about local actions and solutions to environmental challenges.
This conference attracts a diverse audience — cottagers, residents, farmers, municipal staff and elected representatives, public agencies, industry, environmental NGO's and anyone else who is interested in the future of Lake Huron's environment.
This year's theme is Coast Watchers: Observing our Coast and Responding to Challenges
Coast Watchers: Observing our Coast and Responding to Challenges
The
9th Biennial Conference
on Lake Huron's Coastal Environment hosted by the Coastal Centre.
Date: ​Friday, May 27, 2016

Location:
Unifor Family Education Centre, Port Elgin
Cost:
$60 per person ($40 per student)
Conference Sponsored by: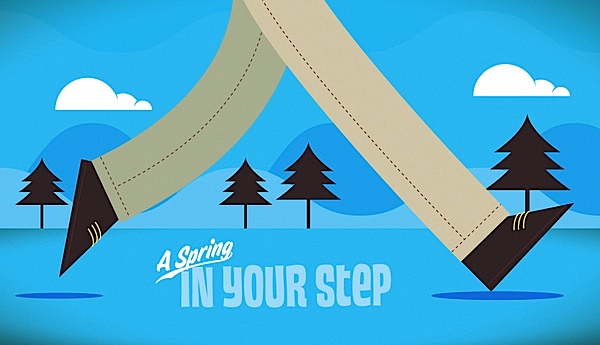 March 20, 2016 is the day we celebrate the Vernal Equinox. This is the day we officially leave winter behind, in favour of spring. And at that point, summer is only a season away! This year, at your Vernal Equinox Party, assemble all of your guests and have everyone make a donation to the Coastal Centre. Your contributions will help our work in beach conservation, so that those sandy jewels will be in good shape for the summer solstice (which, by the way, is on June 20 at 6:34 p.m.)!
Privacy Policy: your contact information will not be shared with others. Lake Huron e-news is provided by the Coastal Centre - www.lakehuron.ca