An important message to those considering selling their home:
In follow up to
our previous email to home sellers that illustrated some postitive trends and forecasts
, we want to pass along our responses to the 3 questions that we are most often asked by home owners seeking a successful sale in
today's
market:
1. How expansive is your web presence?
This inquiry tops our list and
should
as 82% of home buyers start their search online and on average see fewer than 10 homes in person before buying. With a network of 900+ websites (that is not a typo -
900+
websites!), mobile enhanced listings, social media marketing and a worldwide reach through
RE/MAX Global
, your listing will be seen. Equally as important as online exposure is the draw created to see
your
home. Showings are the intermediate step between online views and a strong offer that results in a sale - the ultimate goal. Utilizing the full description in a way that creates allure and uploading the maximum number of high quality photos for top placement on each site are just a few critical details.

We continually expand and update our online strategy, but do not sacrifice traditional methods of advertising or alienate buyers who are not shopping primarily online. Agent to agent marketing, open houses, print ads, flyers and networking with a wide range of buyers are strategies proven to increase traffic.
BIG NEWS!
We recently launched our brand-new,
exclusive iPhone & Android Home Search APP
that helps buyers find and inquire about YOUR home. The app can be viewed
here
and even downloaded directly from our for sale signs you will now see at our listings:

2. How should I prepare my home to make the most out of the sale? Many feel these strategies have remained the same over the years, but in reality the perceived value of upgrades to buyers has changed as much as the market has. Keen knowledge of what buyers desire most can make the sale and/or net a dollar for dollar (or more) return on pre-sale investment. Proven techniques of nuetralizing paint & decor as well as the decluttering of personal belongings remain top recommendations however, staging, remodeling and larger projects or repairs need to be approached on a case-by-case basis with this return on time/investment in mind. The specifics of the home (price, location, etc.) will help determine a preparation plan - see question #3.

3. Is my home's list price in your 'average' listing price range? Your home is not average and its marketing should not be either. It is our job to determine what makes your home stand out amongst all others (and advise you if we see changes that can make it stand out even better) and derive a specialized marketing plan based on these features to attract serious buyers. This strategy knows no boundaries on price. The 'DNA' of a successful sale is simliar across different price ranges, but not identical--and success is in the details. While follow up, feedback, negotiation and many marketing elements are consistent, specifics like buyer demographics, number of active potential buyers, sales data, average time on market, inventory statistics, etc. for a determined price bracket will be considered while architecting your custom marketing plan.


Thank you for reading.
P.S. In an attempt to keep this email to a reasonable length, I trimmed the original list of 5 top questions to 3. Reply with an email for the other 2 questions and our answers - if you guess both of the questions WE WILL MAIL YOU A CARIBOU COFFEE GIFT CARD!
On behalf of our team,
Joe Mueller Realtor® | CDPE®
The Scislow Group | "The Name You Know"
15451 Founders Lane | Apple Valley | 55124

Go Mobile:
iPhone/Android App!

Receive our E-Newsletter

Like The Scislow Group

Follow @MN_Real_Estate

Connect with me on Linkedin

Subscribe to our YouTube channel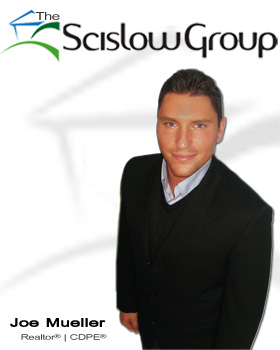 ---
---
Scislow Group
15451 Founders Lane
Apple Valley, Minnesota 55124
US


Read the VerticalResponse marketing policy.