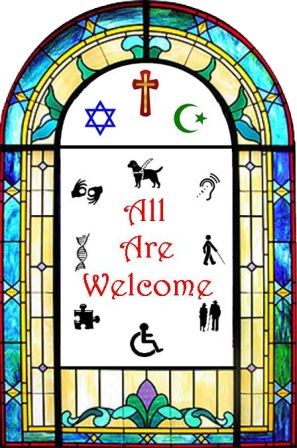 The South Carolina Autism Society is excited to present

All Are Welcome

, a faith inclusion training program.


An individual's spiritual life is an important area of one's life. Having a disability does not take that importance away. Unfortunately, many families affected by a disability often feel unwelcomed in the faith community.

All Are Welcome provides a turnkey training for faith communities, spiritual leaders, and now families, caregivers and self-advocates, to help foster a warm and welcoming community for all, including those affected by disabilities.

After all, if we can not have inclusion in God's house, what chance is there for the rest of society?
If you are a family member, caregiver or self-advocate looking for a place of worship, learn what you can do now, things to look for in finding a place of worship, and how to get involved. And don't miss our database of inclusive places of worship!

Clergy, staff and volunteers at places of worship will also find special resources about the importance of inclusion, barriers to inclusion, types of inclusion, disability etiquette, and information about how to make your place of worship more welcoming to individuals with disabilities.

Visit us now at
http://www.AllAreWelcome.info/
Please take a moment to complete the

All Are Welcome customer satisfaction survey at