Saturday, October 20
Columbia Conference Center
Columbia, SC
EDUCATORS ~ FAMILIES ~ SERVICE PROFESSIONALS
For a printed brochure and registration by mail, click here.
To reserve a space in the Resource Fair, click here.
To submit an award nomination, click here.
Limited Parent Scholarships are available.
Click here to apply online.
For more information and online registration, click here.
Visit our Resource Fair, Bookstore and Silent Auction.
| | | |
| --- | --- | --- |
| Conference Prices | SCAS Members | NON Members |
| Family Member/Full-Time Student/Ind w/ASD | $75 | $100 |
| Two Family Members | $110 | $140 |
| Professional | $100 | $125 |
| 2 or more Professionals of same group/each | $90 | $115 |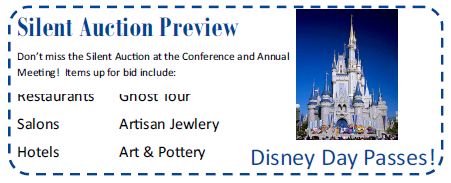 About Our Presenters
Diagnosed with "Atypical Development with strong autistic tendencies", Dr. Stephen Shore was viewed as "too sick" to be treated on an outpatient basis and recommended for institutionalization. Nonverbal until four, and with much help from his parents, teachers and others, Stephen completed his doctoral dissertation at Boston University focused on matching best practice to the needs of people on the autism spectrum. Recently, Dr. Shore has accepted a professorship at Adelphi University teaching courses in special education and autism.
In addition to working with children and talking about life on the autism spectrum, Stephen presents and consults internationally on adult issues pertinent to education, relationships, employment, advocacy and disclosure as discussed in his books, "Beyond the Wall: Personal Experiences with Autism and Asperger Syndrome", "Ask and Tell: Self-Advocacy and Disclosure for People on the Autism Spectrum" and the critcally acclaimed "Understanding Autism for Dummies".
President emeritus of the Asperger's Association of New England, Dr. Shore serves on the Interagency Coordinating Committee, for the Board of Directors for Autism Society of America, Unlocking Autism, MAAP, the College Internship Program and USAAA.
Larry Bissonnette is an advocate and artist who lives in Milton, Vermont and has had his work exhibited regularly both locally and nationally. Larry is one of the featured artists of the GRACE (Grass Roots Art and Community Effort) project based in Hardwick, Vermont. In 1991, Larry learned to communicate through typing and began combining words with his art to express his thoughts and ideas. Over the past 15 years, he has been a featured presenter at many educational conferences and has written and spoken on the topics of autism, communication and art.
Tracy Thresher is an advocate for people with disabilities. He lives and works in Vermont. Tracy began typing to communicate in 1990 and was one of the first individuals with autism at Washington County Mental Health Services (a community-based service provider) to be introduced to it. He has presented at local, statewide, and national workshops and conferences. He has consulted with local schools, is a member of the Vermont Statewide Standing Committee and has worked for the Green Mountain Self-Advocates in Montpelier, Vermont. In Vermont, he mentors teenagers and adults. Most recently, Tracy has consulted at Syracuse University as a lead trainer.
Conference Agenda
8am-9am
Registration
9 - 9:15 am
Welcome
9:15 - 10:15
Dr. Stephen Shore, Friendship, Dating and Deeper Relationships
10:15 - 10:45
Break (Bookstore & Silent Auction open)
10:45 - 11:45
Dr. Stephen Shore Conclusions & Questions
11:45 - 12:45
Lunch (provided)
Annual Meeting & Awards
*silent auction closes at 3:00
12:45 - 2:45
Larry Bissonnette and Tracy Thresher
Movie Viewing - Wretches and Jabberers
2:45 - 3:00
Break (Silent Auction closes at 3pm - Bookstore is OPEN)
3:00 - 4:00
Q & A with Larry and Tracy
4:00 pm
Pick up Silent Auction items