Paper or Plastic Bags?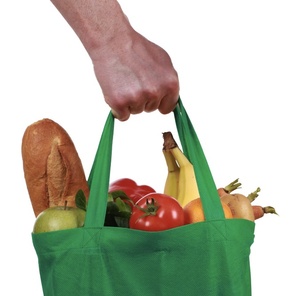 Photo by 1worldonline.com - Pinterest.com
Do you remember back on the 80's before paper bags completely disappeared from the majority of grocery store checkout lines customers would be asked, "Paper or plastic?"
In 2012, several major cities began charging customers for each paper or plastic bag they require and, in some cases, banned plastic bags entirely.
In Texas, more and more the answer will be neither... How?... common sense: REUSABLE bags!... that's the answer!
*****************************************************************************************
The Environmental Co-op promotes public education effort to encourage people to take better care of their trash, even pick up some litter once in a while around the neighborhoods. If you would like to support our programs or volunteer in one of our cleanups this fall, contact eco@trashbusters.org.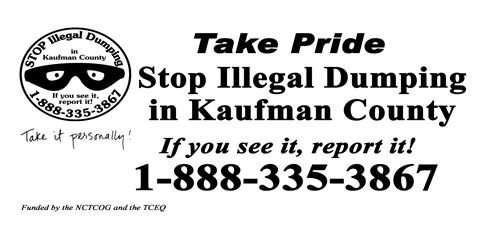 ---
Youth Can Summer Camp!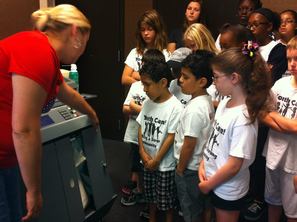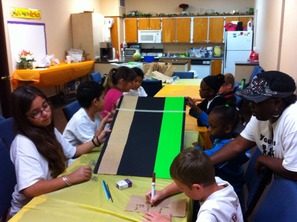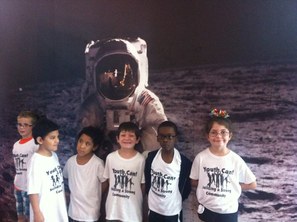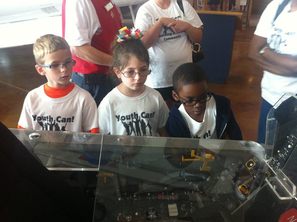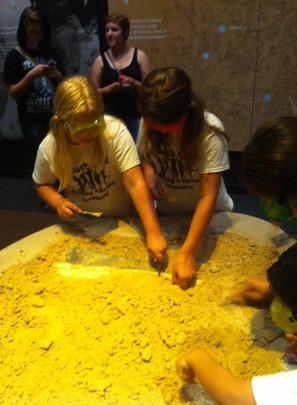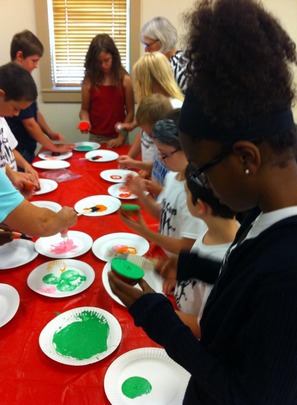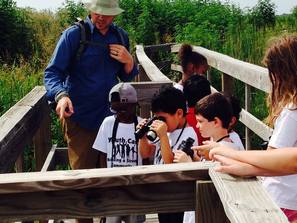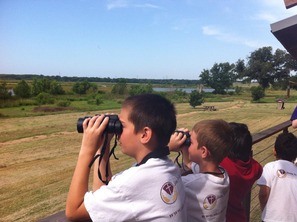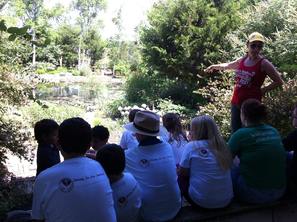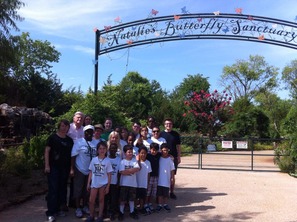 Youth Can -Building a Strong Community, a summer camp coordinated by Sharing The Love Foundation of Forney and supported by The Environmental Co-op was a great success!... Together we presented 5 weeks of fun and hands on program. This was the third year of our partnership.
'The goal for this youth program is to 'empower' the students with the skills set of leadership to allow them to leave their own unique mark on the world. We believe we have a bright future as we have met many students this program can help to excel in the classroom and also give back to their community', said our Education Director Neli Spurrell.
Kaufman County Agrilife Extension Office & 4-H Program did an excellent job presenting the "You are what you eat" and "Energy" programs.
City Bank of Forney coordinated " Show me the money" program, their team Tisha, Marcie and Jennifer together with Renee Word and Lisa Nalls (Agrilife) did a great program teaching the kids all about what is money for and how to save money for their future. For that week we also went to the U.S. Bureau of Engraving and Printing, located in Fort Worth. The Western Currency Facility (WCF) Public Tour and Visitor Center was a great place to learn about U.S. currency and the history of our money.
The "Environmental Week" the Co-op coordinate the programs about the importance of recycling and not littering the environment and the magic of bugs and butterflies at Nataty's Butterfly Sanctuary!... We also visited the John Bunker Sands Wetlands Center and learned with their amazing educators everything about native wildlife and the importance of the wetlands ecosystems and visited the Perot Museum in Dallas to see all about Dinosaurs, Energy and Health. Amazing places!
The week of "I believe I can fly", the children visited the Dallas Flight Museum and the Mesquite Airport to learn all about the history of aviation and airplanes as well as different roles and professions in the industry with their veterans and pilots.
Young Ambassadors from Forney ISD High Schools Kelsey, Jisela, Savannah, Nick, Allen, Deja, Catlin and Courtney who were the camp leaders, you are an amazing example for any youth out there! Thank you!
Also our thanks to Eddie Dean's, Ridgecrest Health Care and Rehab Center and to Angel Care Home Health who sponsored the lunches; Randal Noe for allowing us to enjoy their Butterfly Sanctuary; Forney's Fire Chief Townsend and New Life Baptist Church in Crandall for hosting some of the workshops.
'We celebrated the end of this year's camp with a fabulous picnic in Sunnyvale. The kids had a great time playing at the park and wrapping up all the lessons they've learned this year. They also had the opportunity to thank some of their sponsors and donate the canned goods that they have collected over the course of the summer. This program was a successful way to build a long term partnership between our organizations' said Marion Stewart, Sharing the Love Foundation Executive Director.
If you would like to support our education programs, contact us at 972-524-0007 or go to www.trashbusters.org and click "Donate". To volunteer contact eco@trashbusters.org.
YES, YOUTH CAN!
---
HAZWOPER TRAINING IS ALMOST SOLD OUT: SIGN UP NOW!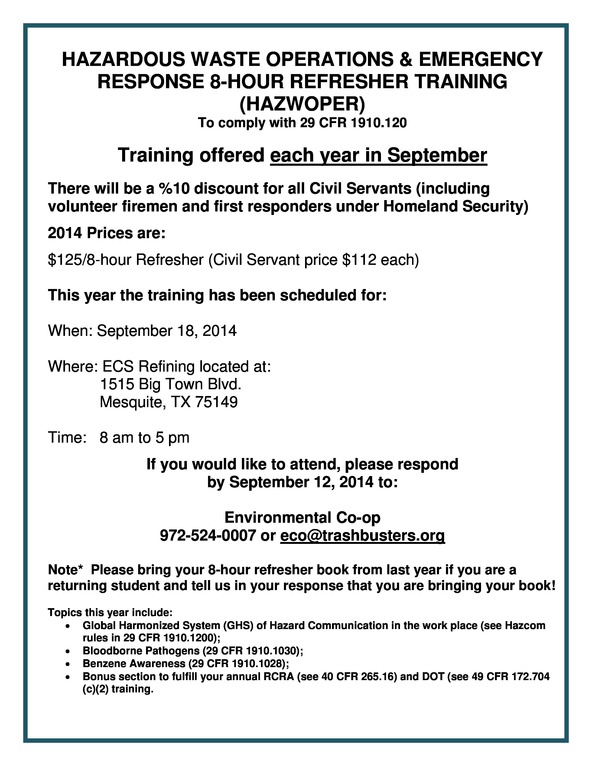 ---
Did you miss our Summer Teacher's Training?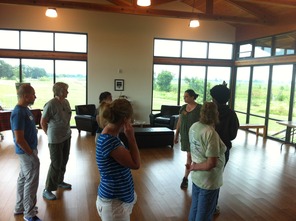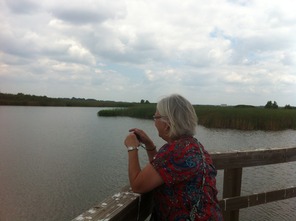 This Summer, the Environmental Co-op and John Bunker Sands Wetland Center offered an awesome educator's training!...If you missed, we will start new classes this fall for Wildlife, Recycling, Composting and Gardening at schools. If you would like to be in our list, contact ecoprograms@trashbusters.org and you will be informed as soon as we get the new schedule out. We offer teacher's education credit and a very good hands on classes.
---
2014 CEDAR CREEK LAKE CLEAN UP: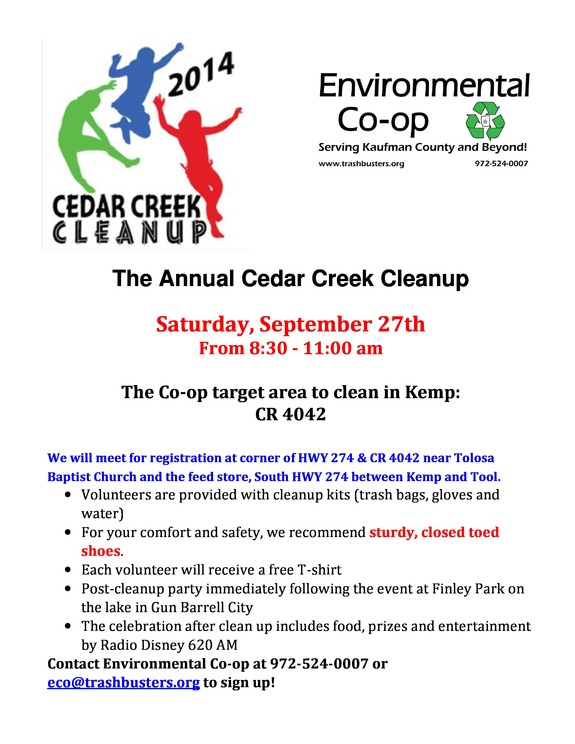 ---
Just for fun....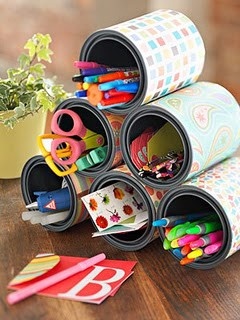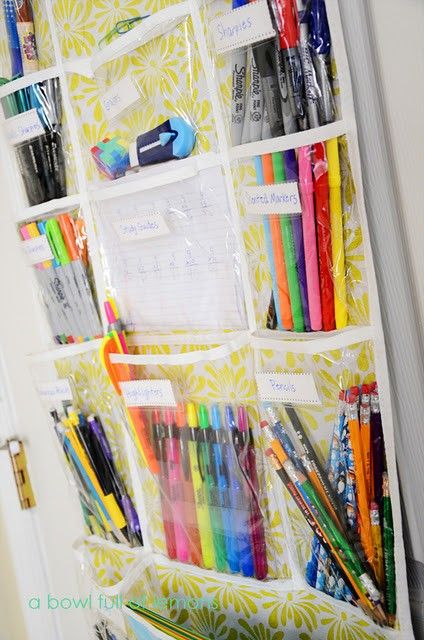 Old new ideas for back-to-school organization...Reuse it!
---
VOLUNTEERS NEEDED!
The Environmental Co-op in the past 2 years donated over 40,000 pencil bags to the Kaufman County ISD's students and educators. This year we are doing it again and we need volunteer help to get the bags ready with our logo-stickers and counting them to be deliver to the schools.
If you are available for a few hours or to come by and take some home with you to do it at your convenience in the next couple weeks, please contact us at 972-524-0007 or come by anytime Monday thru Friday from 8am-3pm at 1100 Airport Rd, Terrell, TX. Appreciated!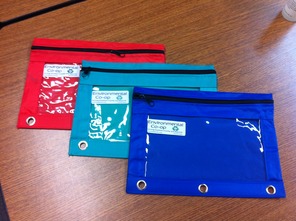 ---
Welcome New Members!
Terrell Heritage Society- Terrell
---
Fall Calendar of Events: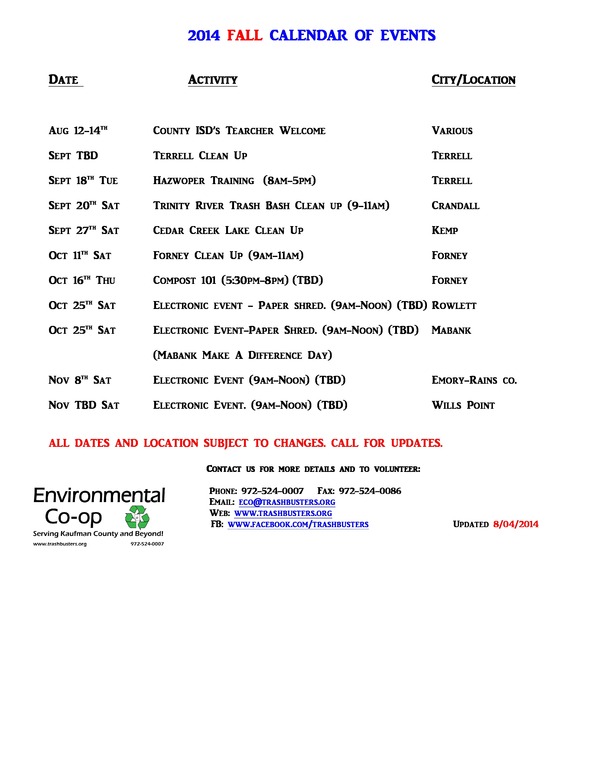 ---
EASY WAYS TO SUPPORT THE ENVIRONMENTAL CO-OP:
Like us on Facebook: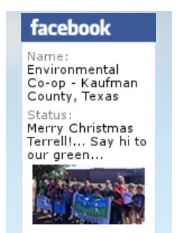 Support us each time you shop online!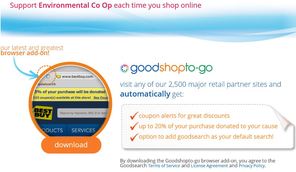 http://www.goodsearch.com/goodto-go/environmental-co-op
Kroger Community Rewards Supporters: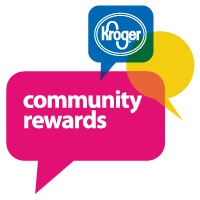 Just a reminder to all of our Environmental friends who live near a Kroger store, it is time to link your Kroger rewards card with our organization. As you shop, a percentage of proceeds from products you purchase will come back to support local environmental efforts! Instructions are listed here. Thanks for supporting your community and the environment!
Register online at www.krogercommunityrewards.com.
· Enter your NPO's number (#83562) or name of organization (Environmental Co-op) or select an organization from list and click on confirm.
For more information contact 972-524-0007.
THANK YOU!