DYI COMPOST BIN TIME!
Either in an effort to live a little "greener" or if you are like any gardener, ready for Spring but your hardness zone isn't quite there yet... Compost seems a step forward to a great season ahead: make your own compost bin by Spring and have a great gardening season!
I searched the internet to find the easiest and cheapest way to make a compost bin, and came across these ideas:
1- 55 gallon drum that once held soy sauce (or any feed source):
http://sortacrunchy.typepad.com/sortacrunchy/2010/04/diy-repurposed-tumbling-composter.html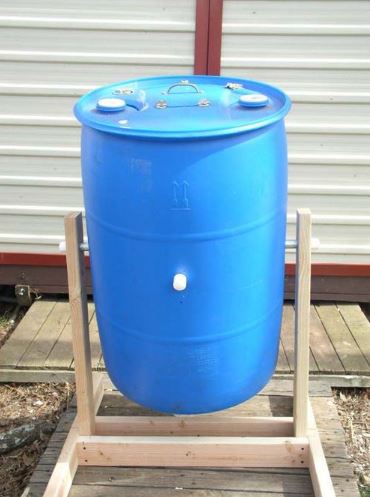 2- Reclaimed wood or wood pallets:
http://www.mnn.com/your-home/remodeling-design/photos/how-to-build-a-compost-bin-from-reclaimed-wood/add-sides-top-door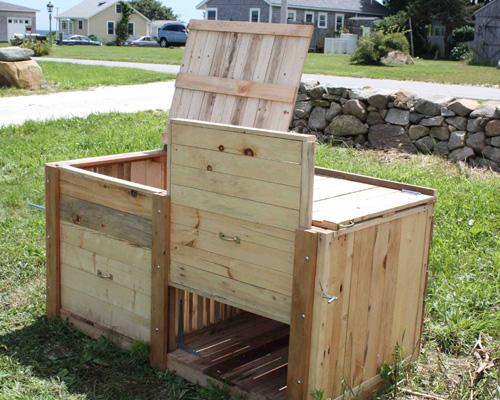 3- Trash bin:
http://thehappyhousewife.com/frugal-living/diy-compost-bin/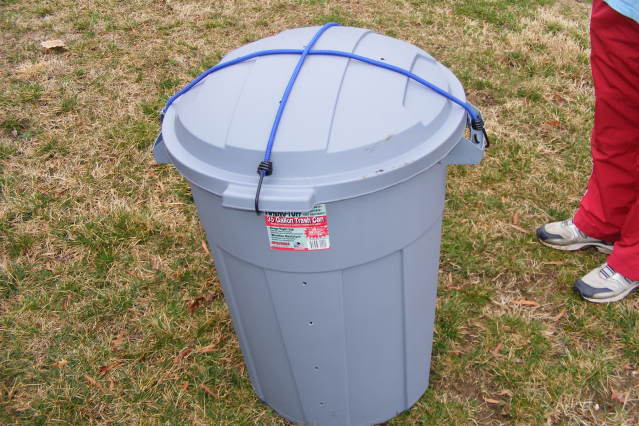 Happy Composting!...
Neli Spurrell
Environmental Co-op
Compostable Program Director
---
Co-op Compost Mania Sale Event: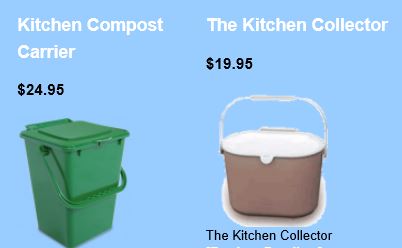 Now: $20 each Now: $17 each
***************************************
Shepherd Compost Bin: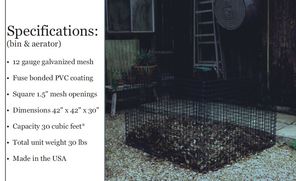 Now: $58 each
******************************************************************************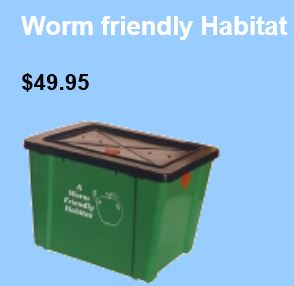 Now: $45 each
*Restrictions apply. Price good to pick up at our plant in Terrell; add shipping & handling to mail orders. Price good until 2/10/14 or while supply last.
---
Environmental Odyssey SPONSORS NEEDED!!!
Dear Friends and Members,
Environmental Co-op is organizing its Annual Environmental Odyssey - an educational program for more than 750 Terrell, Kaufman and Scurry 2nd grade students that will be held on March 4th and 5th, 2014.
The event is geared to promoting environmental awareness to Kaufman County's students through fun-filled education about Illegal Dumping, recycling crafts, water conservation, how worms help the soil, wildlife, and many more. Most importantly, an anti-littering campaign bestows general awareness of the responsibility each one of us has regarding littering –education that helps to influence habits in our young people in order that they might make conscious decisions as adults.
Environmental Co-op, a 501(c) 3 non-profit organization, relies on the support of funds and community involvement from you and businesses like yours in order to provide events of this type to Kaufman County. Any support from your company will help enhance the education we are able to provide for tomorrows' adults. Will you consider a donation for this educational event?
We would be pleased to answer any questions you may have. Please feel free to call us at any time. Thanking you in advance.
Sincerely,
Marilyn May
Executive Director
972-524-0007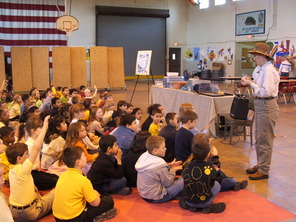 ---
We started the year with two great E-waste events:
January 11th in Emory(Rains County) and January 18th in Grand Saline we collected together over 20,000lbs of E-waste!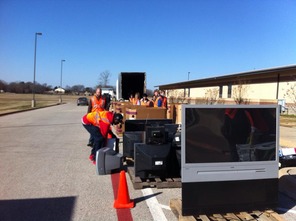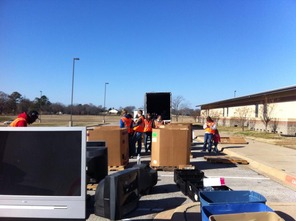 ---
Calendar of Events: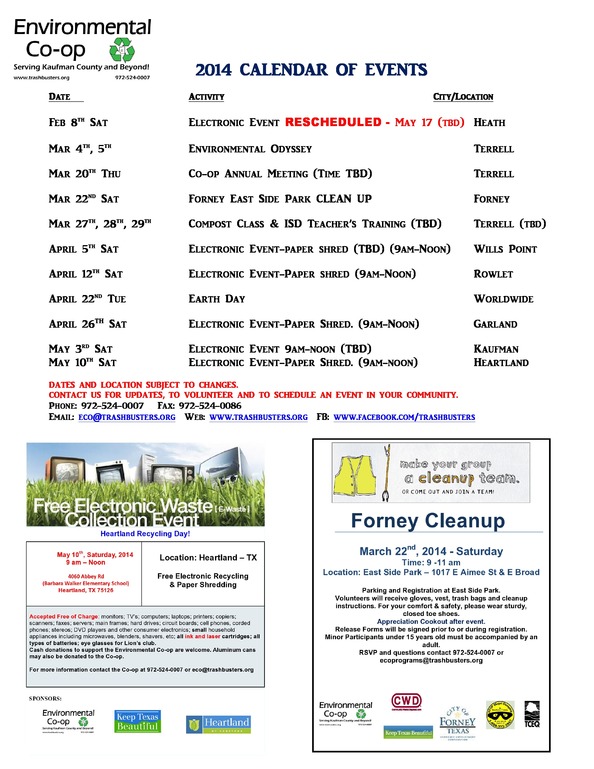 ---
Environmental Co-op 2013 Recycling Numbers: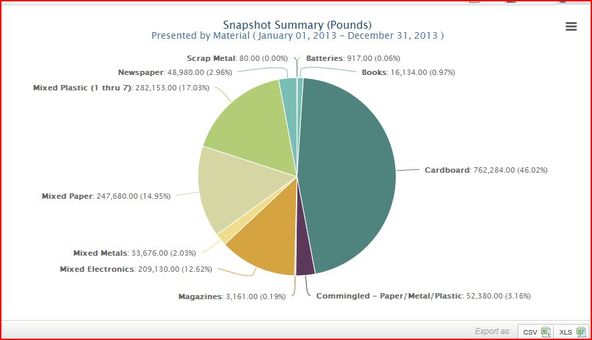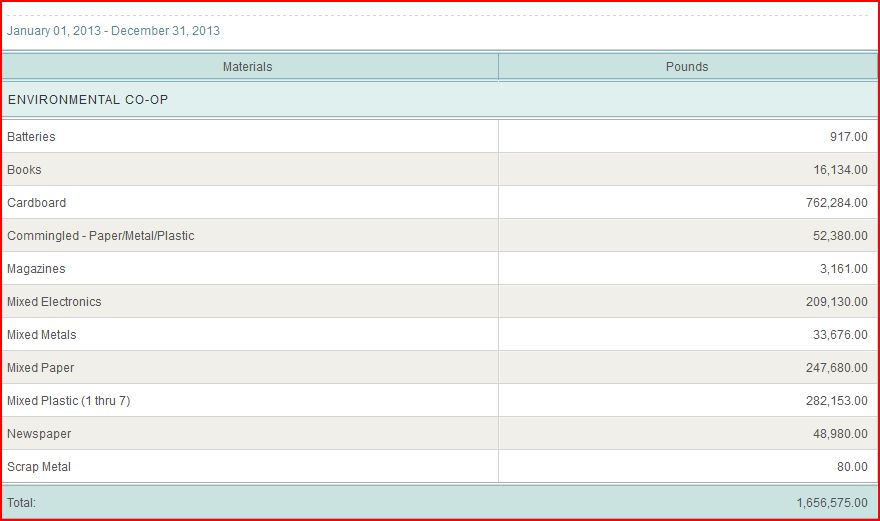 WOW!... We did it!?
We also collected over 422 Cell phones, 416 Eye-glasses, 568 Ink-Toner Cartridge.
---
Smartscape: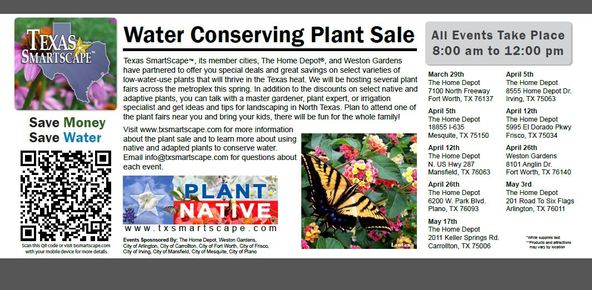 ---
Just for fun....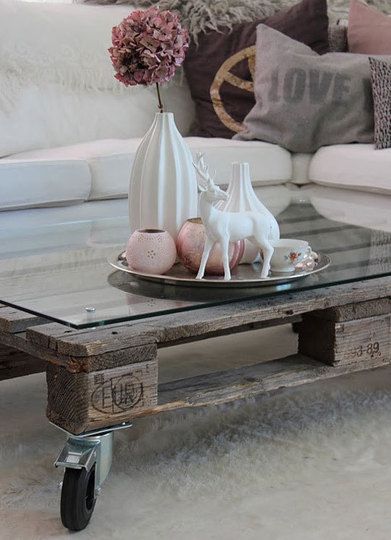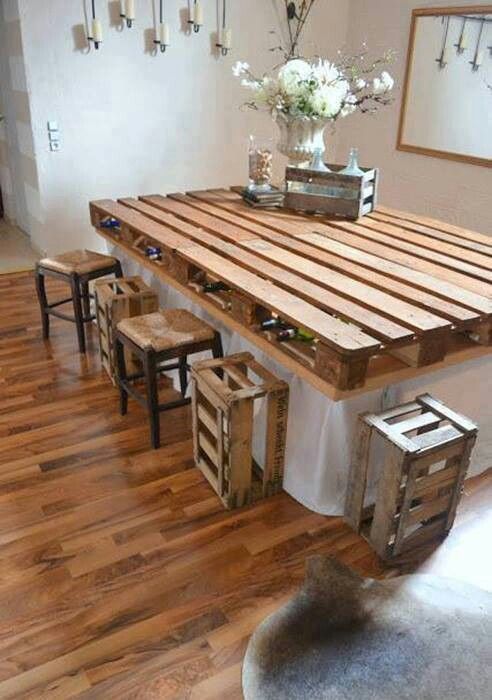 Reusing wood pallets!....
---
Why "Plastic or Paper Bags" aren't cool?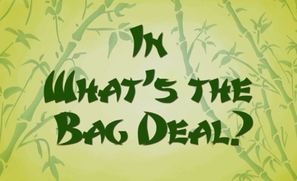 Click here:
---
Thank you: January Renewed and New Members!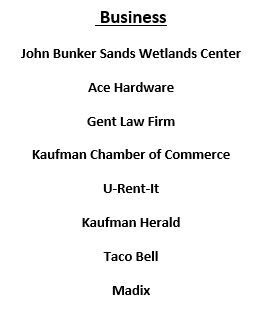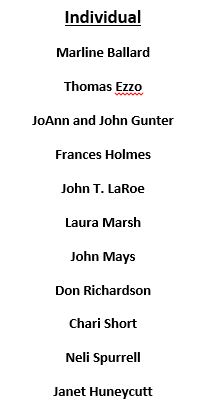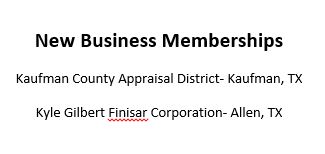 ---
Cool Season Gardening Tips: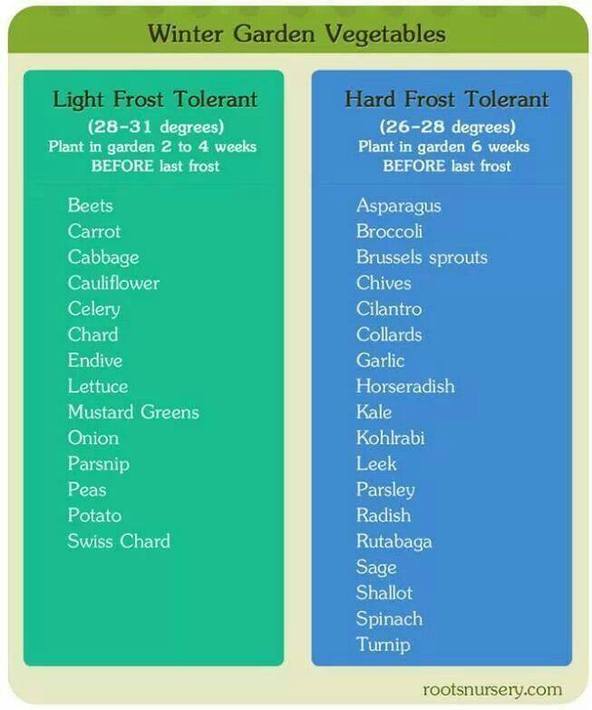 ---
Watch some of the amazing things we do with your membership/donation:
Video 1:
http://animoto.com/play/FgzojM0JGszL4KZ8uG4WTw?utm_source=&utm_medium=player&utm_campaign=player
Video 2:
http://animoto.com/play/2STwxrZVDQNR8lStOf1q5Q?utm_source=&utm_medium=player&utm_campaign=player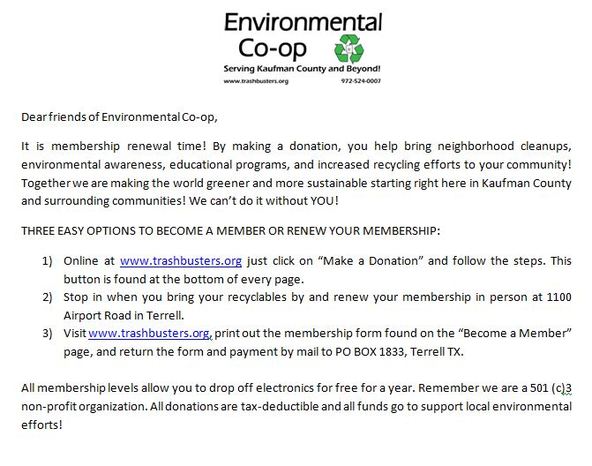 Did you like us on Facebook?....
Our Facebook page is public, you don't have to be a Facebook user to see it!... Follow us there:
https://www.facebook.com/trashbusters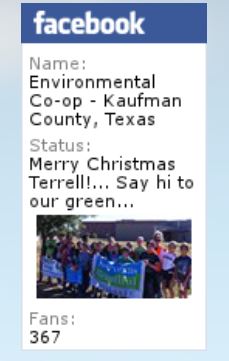 ---
Winter Tips: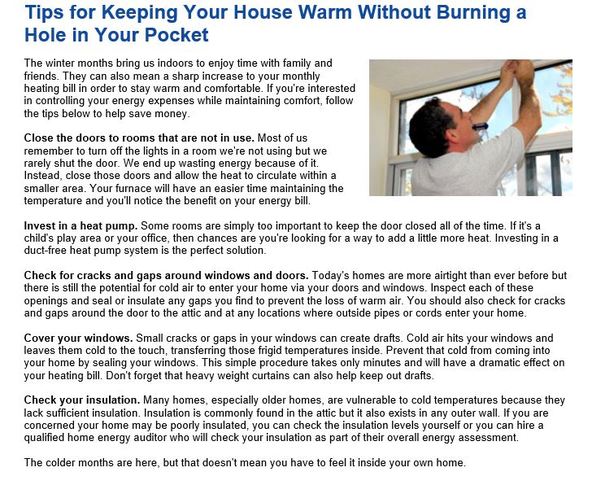 By~ Sherri Crayne - Highlands Residential Mortgage
---
VOLUNTEERS NEEDED!
March 3rd, Monday, from 2-4pm for set up.
March 4th (Tuesday) and 5th(Wednesday) shifts from 7:30am- 2:30pm each day.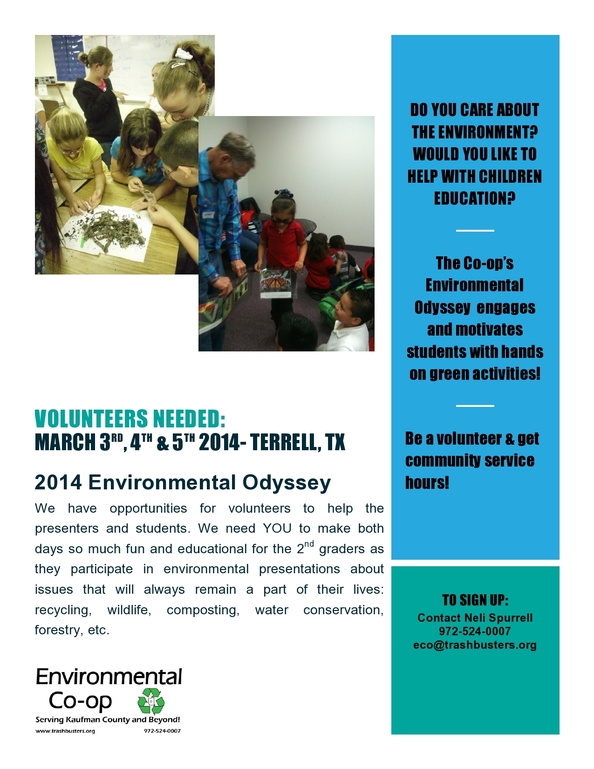 ---
Spring Gardening From Agrilife: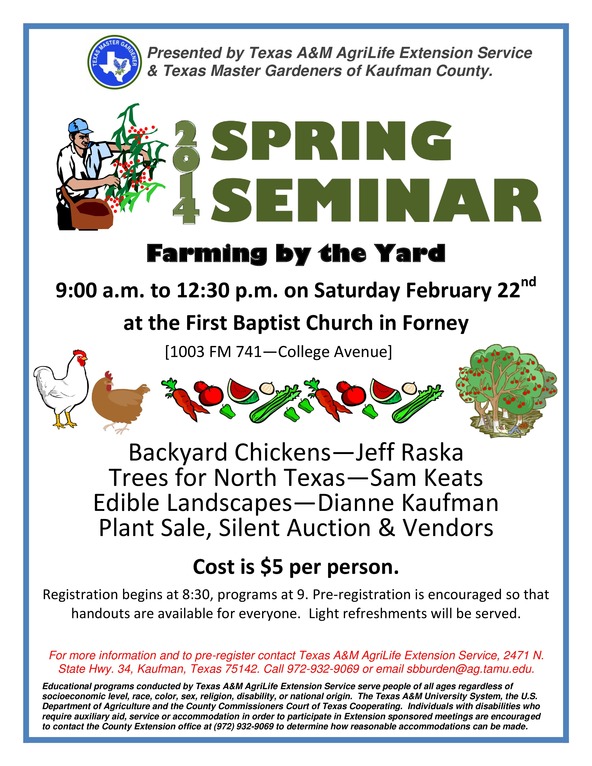 ---