A Message from the Director
Dear Friends,
This month, PALS is proud to celebrate our first anniversary changing lives one flight at a time. As we look toward the future, I would like to recognize the work of so many individuals that have helped us get to where we are today.
With deepest gratitude, I thank the following: our amazing Board of Directors, who give so much of their time, talent and resources to further our work; PALS pilots, without whom we could not help a single patient: Autopilots whom we rely on to provide our patients with ground transportation; our partners in helping us reach those patients in need of our services; and finally, the PALS staff for their unending passion for the mission and the caring and efficient manner in which they work to help those we serve.

B103 Radio
listeners may have heard the PALS Public Service Announcement that has been playing over the past two months. I am pleased to thank volunteer pilot, Ron Siegel and the staff of B103 Radio for their work on the PALS PSA. Keep listening! It will continue to air on B103 through the month of May. We have already gotten a great response from this outreach effort.
Finally, I hope everyone -- the PALS Board, pilots, patients, volunteers, friends and their families -- will join us at Sikorsky Airport on May 21 & 22 for a celebration of the aerospace and automobile history of the region. This spectacular event, hosted by PALS and Three Wing Flying Services, will include air shows, vintage automobiles, a Texas Hoedown dinner dance and fun activities for the whole family. We will also be holding the first ever PALS Pilot Fly-in at the event on Saturday. For more information, please visit
www.wingsnwheelsct.org
and do not forget to stop by the PALS booth to say hello!
Eileen Minogue
---
Command Central: Attention Pilots
Command Pilot and instructor, Ed Guthrie is offering pilots in Philadelphia, who have flown at least one mission, a BFR or IPC free of charge. Go to info@palservices.org and request more information.

Want to help PALS recruit pilots?
If you are a member of an association of pilots, you may be able to use your benefit of free classified ads to help PALS attract pilots. Cessna, Piper and Mooney pilot associations all offer this benefit. If you are willing to donate ad space, email eileen.colletti@palservices.org.

Enjoy Your Vacation!
Let us know if you will not be available for missions for an extended period, such as vacations or plane servicing. We will make a note that you are not available to fly during that time. Contact tina.valentino@palservices.org to let us know if you will be unavailable for missions.
PALS Pilots Reminders:

---
PALS Spotlight: Doron Kessel

With Close to 200 volunteers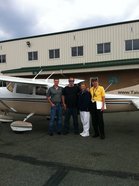 working together to support PALS, we rely
almost completely on
individuals who share our commitment to
helping those in need.
Among this important group is Doron Kessel,
a command pilot who
has filled many roles in PALS, including pilot, co-pilot, pilot recruiter and overall advocate. Doron
continually gives of himself and is always looking for ways to help PALS. When asked what brought him to PALS, Doron stated simply, "I wanted to do something with my skills as a pilot." He describes his experience flying patients in this way, "It is touching to speak to patients. You start to feel connected to them." He went on to say that, "The little that we can do to make them happy gives me positive emotions." Pictured above is Doron with, from left to right, Talon Air co-pilot Daniel Trundle, Steve Koeller, and patient Patricia Levesque.
If you are interested in learning more about volunteering at PALS as a pilot or co-pilot, please go to our website and click on pilot application at
www.palservices.org/resources/pilots.html
News, Notes & Upcoming Events



Announcing PALS new affinity program with TD Bank!
You can support PALS just by maintaining an account at TD Bank. If you have an account or you plan to open an account, inform your representative that you would like to support PALS and be part of our group. Each year, PALS will earn a percentage of the total annual average balance of our group, for business and consumer checking accounts, as well as selected other accounts. Join PALS at TD Bank today!!
Look for PALS on FiOS News 1



FiOS News 1 reporter, Jessica Fragoso and her cameraman Kevin Vesey joined PALS pilots Joe Howley and Ron Siegel, and corporate communications director, Chris Hunt on a flight from Virginia to Massachusetts on May 11 with 18 month old patient, Christopher Cyphers. Christopher and his parents were going to the Children's Hospital in Boston where he is being treated for a heart condition that he has had since birth. At the airport in Boston, the family was met by Autopilot Kelly O'Rourke, who has been a frequent driver for the Cyphers family during their trips to Children's Hospital. Filming also included footage of the offices in Farmingdale, and an interview with Eileen Minogue, Director of Operations. The story will run on May 28th and be telecast all over LI.

---
Please Join us May 21 & 22
Wings & Wheels 2011!

On May 21 & 22 PALS will sponsor

Wings & Wheels 2011: British Invasion!

at Sikorsky Memorial Airport in Bridgeport, CT. This spectacular two-day celebration will have extensive exhibits of historic aircraft and a collection of rare automobiles. A highlight of the weekend will be our first

PALS Pilot Fly-In

on Saturday, May 21. Stop by the PALS Pilot tent and be part of the excitement. Go to www.wingsnwheelsct.org for more information.
---
August 18 -21 Monmouth County Horse Show
For the second year in a row, PALS will be a beneficiary of this historic Horse Show in Monmouth County, New Jersey. Popular with the equine community as well as all horse lovers, the show includes fun contests and booths to raise money for charity. For more information, go to
www.palservices.org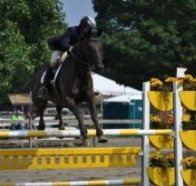 ---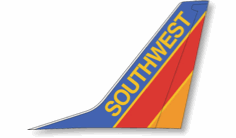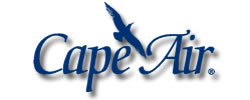 Making Connections through
Southwest Airlines
and

CapeAir.



Thanks to sponsors Southwest Airlines and CapeAir, Patient Airlift Services is able to make connections for patients under special circumstances or when our pilots are unable to fly. We were especially grateful for the support of these airlines over the winter, when unpredictable and often severe weather made flying general aviation aircraft difficult or dangerous.
---
Keep up with PALS Flights and Activities


PALS is always updating our Facebook page with news and photos of flights and activities. If you have photos you would like to share with us, please send it to us and we can share it with our friends. Send it to:
info@palservices.org
---