The meeting summary will appear on our website soon.
---
Why we NEED your Donations of any amount
,
NOW is a GOOD time.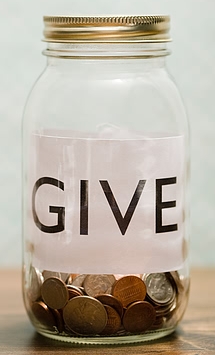 1) We want to attend
more conferences to gather information to share with you and other folks using Social Media, and our website.
2) We want to bring our message of healthy behaviors to REDUCE cancer risks to groups/meetings.
3) We want to handout our materials to show folks undergoing conventional treatments, that they can REDUCE toxicities and possibly ENHANCE outcomes by incorporating complementary therapies. This IS Integrative Oncology
4) We always want to make folks aware that there are alternative treatments if they are needed. Don't give up if your doctor says s/he has done all they can. There are so many other possibilities. Stay strong, explore them. Contact us so we can help you locate good ideas.
5) We need to continue to read journal articles searching out the important bits to share.
6) We want to stay an all-volunteer network to keep costs low.
LINK to DONATION page
If you want to send a check, that's great. Our address is on the About Us page of our website.
---
Cilantro Purifies Drinking Water
LINK to full article
We've known and spoken of it here, that
Cilantro, Parsley or Dandelion leaves
can detox the body of heavy metals. Juicing, on salads, etc. can be done often, with good results.
Now: "...cilantro grows wild in vast amounts in countries that have problems with heavy-metal water pollution. It is readily available, inexpensive and shows promise in removing certain metals, such as lead, copper and mercury, that can be harmful to human health."
Presented at the 246th National Meeting & Exposition of the American Chemical Society, the world's largest scientific society. Thanks to Stonehearth newsletter.