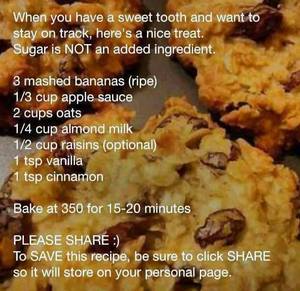 (sorry the "SHARE" option doesn't work.
---
New Study Shows Effects of Medicinal Mushroom Extract on Pancreatic Cancer Cells
A study published in the June issue of the International Journal of Oncology found that Poria Triterpine Extract (PTE)—a mixture of triterpines from Poria cocos, a medicinal mushroom used in traditional Asian medicine—suppresses the proliferation of human pancreatic cancer cell lines.
Pancreatic cancer has some of the poorest survival rates among all types of cancer. It is rarely diagnosed early enough for successful intervention, and complete remissions are extremely rare.
The research was led by Dan Sliva, PhD, and performed at the Cancer Research Laboratory at Methodist Research Institute, Indiana University Health. Isaac Eliaz, MD, LAC, the director of Amitabha Medical Clinic & Healing Center, coauthored the study as part of his ongoing research into adjunctive anticancer therapies.
"This is truly a groundbreaking study that could make a significant impact on the treatment of pancreatic cancer, the fourth-leading cause of cancer-related deaths in the United States," said Dr. Eliaz. "This is a particularly devastating disease, with a survival rate of about five percent over five years. With this study, we have made a great deal of progress toward potentially using PTE to treat pancreatic cancer."
According to the study, the anti-proliferative effects of PTE on BxPc-3 cells, a primary human pancreatic tumor cell line, are mediated by the cell cycle arrest at the G0/G1 phase, the resting phase where the cell has left the cell growth cycle and has stopped dividing. DNA microarray analysis also demonstrated that PTE significantly downregulates the expression of KRAS, a tissue signaling protein that acts as an "on switch" for cancer cell propagation, as well as matrix metalloproteinase-7 (MMP-7), an enzyme involved in physiological functions and disease progression such as cancer metastasis.
Additionally, the study found that PTE suppresses the invasiveness of pancreatic cancer cells, which was associated with the reduction of MMP-7. In analysis, the gene silencing of MMP-7, which also suppressed the invasiveness of the pancreatic cancer cells, further confirmed this conclusion.
As a result of the study, researchers found that PTE outperformed pachymic acid, a single derivative of Poria cocos. Further studies are now in progress to investigate the exact mechanism of the inhibition of MMP-7 expression and further evaluation of the anticancer and anti-metastatic activity of PTE.
Dr. Eliaz, MD, MS, LAc, has coauthored a number of peer-reviewed scientific studies on natural formulations against cancer, heavy metal toxicity and chronic illness. Amitabha Medical Clinic & Healing Center is an integrative medical clinic in Santa Rosa, California, that focuses on treating patients with cancer and chronic illnesses. To learn more, visit http://www.amitabhaclinic.com.


We've always wondered how many people with cancer actually care about the 'exact mechanism' before they plan to use it themselves.
---
June ASCO meeting (see left column) will also feature abstracts on:

Fish oil (Ann F. takes this daily) (in pre-menopausal women at high risk of breast cancer) "Conclusions: Favorable modulation of tissue risk biomarkers, cytologic atypia and proliferation along with good tolerability suggests that high dose omega-3 FA esters should be tested further in a placebo controlled trial. Clinical trial information: NCT01252277".

Rice bran (Ann F. takes this daily) "Emerging evidence supports that dietary rice bran (RB) exhibits colorectal cancer (CRC) control and prevention activity..."

Nutrition - ongoing idiocy (Ann F.'s term) researchers presented on a meta-analysis of nutrition and breastg cancer risk seeking THE nutrient! Annie Appleseed Project has been trying to get the message out that there is NO ONE thing for any cancer. Part of study conclusion: "no individual nutritional item has been consistently related to breast cancer risk". REALLY?

CardioFitness: "Conclusions: Fitness is a strong independent predictor of incident lung and colorectal cancer and remained a robust predictor of cause-specific mortality in middle-aged and older men diagnosed with lung, prostate, or colorectal cancer".

---
Massage Therapy for Improved Pain and Sleep in Metastatic Cancer Patients

Research published in The Journal of Alternative and Complementary Medicine found that therapeutic massage at home for metastatic cancer patients can improve their overall quality of life by reducing pain and improving sleep quality. American Massage Therapy Association President Winona Bontrager, says of the study, "These findings suggest that cancer patients can also benefit from professional massage, both physically and mentally, providing the necessary comfort during advanced stages of the disease."

---
Please be careful of Genetically-Modified Organisms (GMOs) in our food. They have only been tested for short periods of time - we NEED to know long term data. The longer term studies clearly show problems developing in the test animals.
Monsanto and other companies in this field are very powerful. Label it at the least!
When you shop for food, ASK for ORGANIC. It encourages your stores to think about it.
Shop Farmers Markets, local food coops, or join local buying clubs. They offer ORGANIC options -or ASK for it.

Check out the lists from Environmental Working Group of the most sprayed fruits and vegetables so if you cannot get (or afford ORGANIC), you will be a little bit safer in your choices.

Remember that if your cancer docs say what you EAT doesn't matter, it is because they are UNIFORMED. It really, REALLY matters. We ARE what we EAT. It has always been our contention that you have to be physically active too (not athletic, just MOVE daily), learn to RELAX and enjoy your life, DETOX and take some dietary supplements.

---
If you like the information we provide, please consider a donation of any size to support our work. We gather and spread information - each event we attend costs us about $1000. We have NO staff, all volunteers. But we NEED your help to keep it going. Online since June 1999.

DONATE NOW

Find us online at www.annieappleseedproject.org

We will answer all emails and phone calls.