Mitochondria and Bone Health
from an article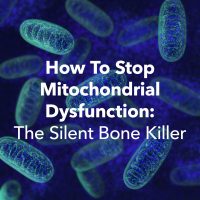 "
The Health Impacts Of Mitochondrial Dysfunction
The aging process has been linked to a reduction in number and function of mitochondria. As we age, mitochondria deteriorate and lose their optimal capacity for biosynthesis, ion transport, and oxidative phosphorylation. When the power generators of the cells in any body tissue slow or cease, its functionality is reduced. This applies to the brain, the cardiovascular system, muscles, and bones. Failing mitochondria also produce excessive and aberrant reactive oxygen species (ROS) that cause further harm inside cells, leading to oxidative damage that affects nucleic acids, proteins and lipids. As mitochondria age, fail and produce more ROS, the damage caused by those ROS to cells throughout the body is a driving force of aging. Indeed, studies have shown an inverse relationship between mitochondrial ROS production and lifespan in mammals. The more functional and plentiful your mitochondria are, the longer and healthier your life will be.2
Nasha Winters, ND, FABNO, LAC, will present at our upcoming conference: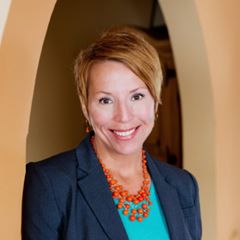 "Empowering the Powerhouses: Biohacking Our Mitochondria"
---
This article came from the American Society for Clinical Oncology
"Greater diversity of bacteria in the gut microbiome is associated with both a higher response rate to treatment and longer progression-free survival," said study leader
Jennifer Wargo, MD
, Associate Professor of Surgical Oncology at the University of Texas MD Anderson Cancer Center.
"Researchers have found in recent years that single-celled organisms and viruses harbored in the human body outnumber the body's own cells. This microbiome plays a role in many regular functions, including the initial priming of the immune system and then its normal operation."
Annie Appleseed Project believes
that the use of Probiotics (and Prebiotics) are important to the microbiome. We expect to hear about this from several of the March 1-3, 2018 conference speakers.
RESTORE your Gut bacteria - eat Fermented Foods.
Link to Article Dr. David Williams
"Traditional fermented foods are rich in beneficial lactic acid-producing bacteria. These bacteria are what naturally make milk products go sour and cause vegetables to ferment. In the digestive tract, these bacteria help ferment carbohydrates that we, as human beings, cannot digest. The byproducts from this process help keep the gut acidic, which prevents harmful organisms from being able to grow while good gut bacteria more firmly establish themselves. Pickled vegetables, fermented milk products, kefir, and fermented soy products are some
examples of traditional fermented foods
.
Consuming naturally fermented foods not only supplies the gut with more of these desirable microorganisms, but the extra acidity they create helps to support the bacteria that are already there. I find the best way to regularly include fermented foods in your diet is to make your own yogurt and ferment vegetables. Also remember, when adding traditional fermented foods to your meals, the key is to eat a small portion of them every day. Once or twice a day with meals is best.