"Benefits of Clove Tea:
Historic uses of clove tea include the treatment of abdominal pain. Its analgesic qualities help with gas pain or other stomach pain upset.
Clove tea is used today to calm the digestive tract and minimize diarrhea. It will also help replace the fluids lost due to diarrhea.
The use of clove tea can stimulate blood flow, saliva production and gastric secretions to aid in digestion. It has an anti-nausea effect and can be used to kill intestinal parasites, bacteria, and fungus infections, such as oral thrush.
Clove tea contains the fragrant active ingredient eugenol. Topically clove tea is used in everything from hand wash to sanitize hands, to bowel preparation.
As a facial wash, it is used in the treatment of acne. Due to its analgesic effects, clove tea compresses can relieve muscle, joint, or ligament pain.
It should only be applied to unbroken skin. With swelling present, ice cold tea should be used, warm tea works better with arthritic pain. Clove tea compresses can also be used for skin fungal infections like ringworm or athlete's foot.
The National Institute of Health, or NIH, suggests clove is as effective as benzocaine cream for relieving dental pain. It is capable of numbing skin, reducing inflammation, stopping pain and destroying infectious bacteria.
Clove tea is also an effect douche for the treatment of vaginal yeast infection. An enema preparation can be used in the case of fungal bowel infection." SOURCE: Home Remedy Central
Another idea for Diarrhea is Activated Charcoal.
LINK to article
---
Here is the bio of another speaker,
Carla DeRosa
, from the March 1-3, 2018 conference:
"Carla DeRosa is a Wellness RAWx Star! She is a Certified Food Medicine Educator and and Raw Foods Instructor based in Atlanta. Carla has unmatched skills in providing comprehensive training in alternative healing modalities to facilitate natural healing and wellness. Carla began her career in food medicine in response to her own health crisis in 2010. She was trained and was the lead instructor for years at the award winning Living Food Institute in Atlanta, GA. Carla, also is known for helping households secure lifestyle supportive supplies easily and affordably.
The knowledge and support Carla gained combined with her love for engaging and teaching ignited her passion for supporting people to heal. Now her raw food and plant medicine events and products introduces the use of food, herbs, oils, teas and fitness to health seekers and their families from all over the world. Carla leads virtual and in-person communities of health and whole food enthusiasts. Carla is committed to helping people expand their awareness of nutrition and health by sharing the benefits of raw and healing foods. Connect with Carla through her website rawxit.com or email her at carla@rawit.com."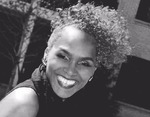 ---
Want to support our work? Please
DONATE
any amount - we promise to use 100% to support our programs of gathering and spreading information on Natural cancer therapies, Lifestyle changes and Holistic therapies.