First, an apology, our website Archive area (which is often the source for specific Information by Cancer Type, has been offline. Our webmanagers are working to get it back operational again. It has been frustrating but should be back online by the end of this week. Because we cannot access the archival material, we are reviewing articles from the earliest newsletters.
---
We've covered a variety of topics in our newsletters over the years, you can find all past newsletters
here.
Nutrition is the FIRST line of defense against all illness.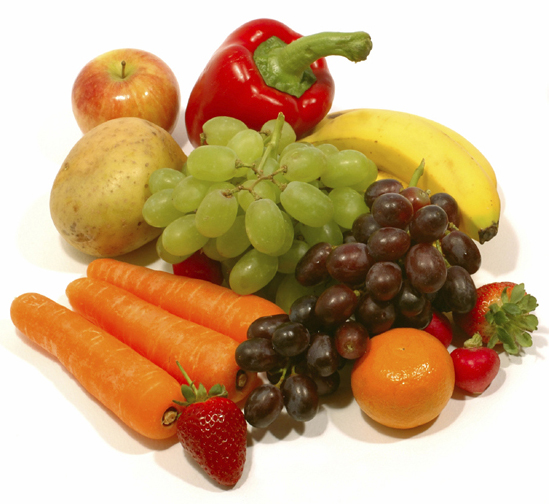 There can be no doubt that what we eat really matters. Our human bodies need the nutrients in fruits and vegetables, nuts, seeds, mushrooms, whole grains,etc. Each different color food provides a whole new range of them.
Many people, even some doctors tell us that all food is glucose to the body (i.e. sugar). However eating actual food gives us nutrients, fiber and probably many more benefits, while eating high fat, high sugar, artificial colors, flavors, or preservatives do NOT. Added sugar only offers glucose, an energy high that soon turns off.
And of course we always suggest eating ORGANIC whenever possible. (we covered nutrition more fully in the March 218 issue and other times).
---
Our very first newsletter discussed the value of physical activity/exercise. Here is an exerpt:
Physical Exercise/Movement
:
· Author Toni Yancey, MD, MPH ,UCLA Instant Recess. Dance, walk, swim, bike, run—find something and do it for just
TEN
minutes a day. You can vary it day by day. Take the stairs, park further away...
---
We accept
DONATIONS
of any size for our conference Scholarship fund (used primarily for those with advanced cancer or doing unpaid Advocacy)
Foods that are Anti-Angiogenic
They help stop blood vessels from developing to support a tumor.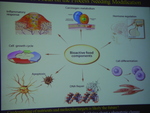 Green tea, strawberries, blackberries, raspberries, blueberries, red grapes, bok choy, kale, oranges, grapefruit, lemons, apples, pineapple, cherries, soy beans, maitake mushrooms, artichokes, red wine,pumpkin, sea cucumber, tuna, garlic, tomato, olive oil, dark chocolate, parsley, ginseng, licorice, turmeric, nutmeg, grapeseed
Eat from a full-color plate - no one food is a Magic Bullet!
(this article appeared in our 2nd ever newsletter.
---
(from our 3rd newsletter):
An excellent resource everyone should know about is PubMed.gov - a site maintained by the National Library of Medicine and the National Institutes of Health.
http://www.ncbi.nlm.nih.gov/pubmed/

A SEARCH using

Mushrooms Cancer

yielded

477

studies.

Here is one on "Maitake (D Fraction) Mushroom Extract Induces Apoptosis in Breast Cancer Cells by BAK-1 Gene Activation" J Med Food. 2011 Jun;14(6):563-72. Epub 2011 Apr 11.
Another study of interest, published in Japan "PSK decreased FOLFOX4-induced peripheral neuropathy and bone marrow suppression in patients with metastatic colorectal cancer"Gan To Kagaku Ryoho. 2011 May;38(5):797-801 concluded: "These results suggest that this combination therapy may be more effective than FOLFOX4 monotherapy when given over a longer period, with a lower incidence of adverse effects".
And "
Agaricus blazei Murill enhances doxorubicin-induced apoptosis in human hepatocellular carcinoma cells by NFκB-mediated increase of intracellular doxorubicin accumulation
Intl J Oncol

. 2011 Feb;38(2):401-8. doi: 10.3892/ijo.2010.852. Epub 2010 Dec 3
(note that apoptosis means cancer cells die. Doxorubicin is also known as adriamycin an anthracycline chemotherapy)
---
Meaning-based Therapies (from our 4th newsletter)
Henry Dreher
, a health and medical writer(who runs CancerGuide Consultations), once wrote "If federal agencies took non-pharmacological therapies seriously, I believe that
meaning-based therapies
would qualify as safe adjunctive treatments with the POTENTIAL to extend life, treatments that should be made available in every cancer treatment center and hospital"