Reducing Treatment (conventional) Toxicities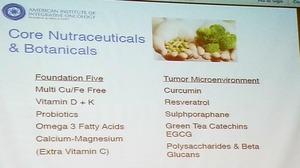 Most likely many of our cancer centers are hosting educational meetings. One was just held by the Nutrition Department at Memorial Cancer Institute, Hollywood, FL.
One speaker was
Dr. Nalini Chilkov
who will be presenting at the 2018 Annie Appleseed Project conference. The slide above shows the CORE Nutraceuticals and Botanicals she recommends during conventional treatment. The slide below shows some evidence about protecting the kidneys.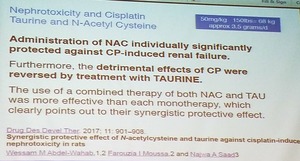 (If you are on Facebook you can go to our
Annie Appleseed Project Facebook page
to see more postings from the talks).
---
REGISTRATION
is open for the
March 1-3, 2018

12th Evidence-based Complementary & Alternative Cancer Therapies conference
, West Palm Beach, FL
3 ORGANIC meals, giveaways, organic snacks, great networking, much more.
Use this
LINK to see information
---
Introducing 2018 conference speaker: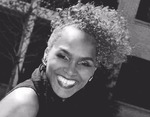 Carla DeRosa
is a Wellness RAWx Star! She is a Certified Food Medicine Educator and and Raw Foods Instructor based in Atlanta. Carla has unmatched skills in providing comprehensive training in alternative healing modalities to facilitate natural healing and wellness. Carla began her career in food medicine in response to her own health crisis in 2010.
She was trained and was the lead instructor for years at the award winning Living Food Institute in Atlanta, GA. Carla, also is known for helping households secure lifestyle supportive supplies easily and affordably.
The knowledge and support Carla gained combined with her love for engaging and teaching ignited her passion for supporting people to heal. Now her raw food and plant medicine events and products introduces the use of food, herbs, oils, teas and fitness to health seekers and their families from all over the world. Carla leads virtual and in-person communities of health and whole food enthusiasts. Carla is committed to helping people expand their awareness of nutrition and health by sharing the benefits of raw and healing foods. Connect with Carla through her website
rawxit.com
or email her at carla@rawit.com. (photo below shows amazing raw meal Carla prepared for our 2014 Atlanta one-day meeting.