NUTRITION
As mentioned in the introduction, we are strong supporters of good nutrition. For us that means organic whenever possible (if juicing, ALWAYS use organic produce)
One does not have to be a vegan or vegetarian to be healthy, but if eating red meat - do it less, and make sure it comes from true free-range/pasture-fed animals.
AVOID
: Deli meats (implicated in several cancers), added sugars (read those labels), artificial colors, flavors, additives and preservatives. Soda (reg or diet), deep-fried foods (includes all kinds of chips)
EAT:
many different fruits and vegetable. Each color offers its own set of nutrients our human bodies need. Also consider nuts, seeds, whole grains, lentils.
Here is a recipe for Vibrant Energy Wraps from Laura Christine Sainz:
LINK to Laura's recipe page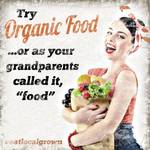 And here is a link to a lasagna recipe (this can be made without the pasta noodles), remember to use ORGANIC ingredients whenever possible
Link
from American Institute for Cancer Research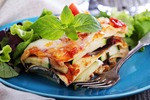 ---
DONATE
if you can, to support our conference Scholarship FUND. Any amount welcome. Please note we are ALL volunteers, no one gets paid. We help all for FREE. Only the conference costs money.