What started with two women 35 years ago has grown into more than 100 Early Child Care Educators (ECCEs)! ITFDC is a network that provides support and other resources to ensure that high-quality, family-based child care is available to young children and their families in Northern Virginia.
As we bid goodbye to 2018, we want to take a moment to thank you again for all your support for quality early childhood education and for being a part of the Infant Toddler Family. As you consider where to allocate your year-end giving, we hope you keep ITFDC in mind. In this season of giving, please help us expand our services and programs to more children and families with a tax-deductible gift today!
Below is a list of programs and services that your generous donation will make possible:
• In memory of our ITFDC Founder, the Ileene Hoffman Emergency Fund, was established to create a "community of caring" for our ECCEs. Your donations will help when an ECCE is unable to provide child care during an emergency.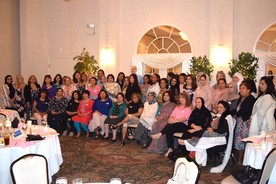 • To extend financial help to families unable to pay for child care, the ITFDC Board of Directors established the Child Care Scholarship Fund.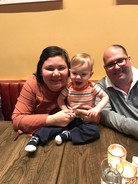 "When my husband was diagnosed with brain cancer, I looked for help but the Virginia Commonwealth child care program requires that both parents are working, so they referred us to ITFDC. I like the fact that I was able to visit all the providers near my area and I found one that I believe fit with my family perfectly. ITFDC has been very helpful, kind, and welcoming to their program. I feel secure to leave my child with Aljia or any provider because of the background checks and training program given to them.
Thank you! The Castrellon-Tapia Family"
• With donations to the General Operating Fund, we can support our ECCEs with monthly home visits, marketing services, and enhance their professional development. Your ongoing support helps ITFDC purchase supplies such as toys, puzzles, games, cribs, and other equipment to create a warm and nurturing home environment that is conducive to young children's learning.
We need your help to continue making a significant and meaningful difference in the lives of our ECCEs and the children they serve. There are several ways you can help to keep these great programs going: