Dear Friends:

As many of you know, Arbor Bank is celebrating its 150th anniversary this year. Our anniversary celebration underscores the fact that Arbor Bank continues to be the bank of choice in all the markets that we serve. Time and again over the past 150 years, Arbor Bank has helped our clients, local businesses, and our communities grow. This great tradition also represents an obligation to continue this growth into the future. In fact, it's stated in our mission, "To develop and maintain personal relationships through efficient service and customized solutions that help Arbor Bank, our clients and our communities grow." This mission of helping you grow shapes us in all that we do as a financial institution. Banking is a service-oriented business. Checking accounts, loans, investments, and insurance are merely the tools we use to help you build your financial future. It's the service that we provide to you that defines our success.

Our roots were established in Nebraska City on May 18, 1865, making us the oldest state bank in Nebraska. The Nebraska State Legislature has credited Nebraska City as being the oldest incorporated city in the state, as it was the first approved by a special act of the Nebraska Territorial Legislature in 1855. Arbor Bank's beginnings started just ten years later. Here's a quick look at Arbor Bank's history since1865:
May 8, 1865 – The Nebraska City institution is established. Original name: Otoe County National Bank of Nebraska City
December 23, 1881 – The Oakland, Iowa institution is established. Original name: Citizens State Bank
January 1, 1891 – The Sidney, Iowa institution is established. Original name: Fremont County Savings Bank.
November 18, 2002- Fremont County Savings Bank opens a branch in Omaha. The bank name changes to First Community Bank.
June 1, 2007 – Citizens State Bank and Otoe County Bank of Nebraska City merge to form Arbor Bank
June 30, 2011 – Frist Community Bank and Arbor Bank combine operations and become one bank, Arbor Bank
September 15, 2014 – Arbor Bank consolidates Omaha Branches into one state-of-the-art location.
A lot has happened since 1865 and 2015 promises to be a year that offers our customers more exciting personal and business banking tools than ever before. In the coming months, our customers will be able to enjoy the security and on-the-go access of a branded mobile banking app, Arbor Mobile, and the ability to deposit checks by simply taking a picture of check and sending it to the bank. We are also updating our website and online banking platforms to make your banking experience easier and more convenient. Look for that large update to take place near the end of April.

I can't forget to tell you about all the great activities we have planned to celebrate our 150th anniversary with our employees, our customers, and our communities. Each of our locations will host a special event on Friday, May 8th. In addition, we will host a big 150th Anniversary Celebration in Nebraska City on Saturday, May 9th - so mark your calendars. There will be food, music, fun and prizes for the entire family.

As we celebrate 150 years of service, we are reminded that the one thing that has not changed in all of that time is our commitment to helping our clients and our communities grow. Thank you for choosing Arbor Bank.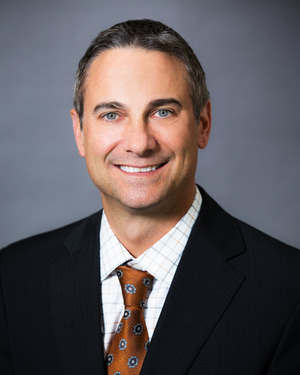 Sincerely,
Steve
Steve Mitchell
President
Employee Highlight


You've probably seen a new face recently when walking into our Omaha location. That new smile is Molly Diamond who joined our team as a Customer Service Representative in December. Molly and her husband, Jesse, have an 8 month old son, Gabriel, who just got his first tooth and is already starting to walk! Molly, also known as "Moo" or "Molls", spent her college years at Northwest Missouri State University (3 years), was lucky enough to spend a semester at Bond University in Queensland, Australia, and later graduated from UNO with a Speech Communication major. She enjoys baking when she has time and summer is her favorite season. Molly has a knack for names and faces and enjoys relating to her customers on a deeper level to help them with their needs. What a great addition to the team!

To reach Molly, stop by our Omaha branch or give her a call at 402-964-0595.

Holiday Donations

Each Arbor Bank market supported our local communities this past holiday season - it's just one of the ways we continue to help our communities grow.

Omaha - Our employees donated funds and participated in the Adopt a Family program through the Salvation Army. We helped a family of 8 have an even greater Christmas! Omaha also made a cash donation to Child Savings Institute.
Oakland - Our employees and customers collected canned goods for the Riverside Food Pantry and donations for Shoebox Angels.
Sidney - We supported the West Central Food Pantry again this year with a cash donation.
Nebraska City - Our employees also raised money by wearing jeans on Fridays. The money raised supported Toys for Tots and the local food pantry with a toy/food drive that allowed our customers to participate as well.

"We are committed to help Arbor Bank, our clients, and our communities GROW."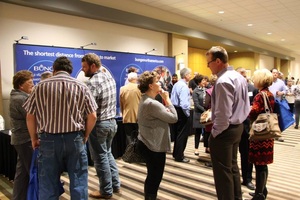 Agriculture Appreciation Dinner
Thank you to all of the area ag producers who attended our Agriculture Appreciation Dinner at the Mid America Center on January 14th. Over 500 people were in attendance! A special thank you to our joint sponsors: Bunge, Southwest Iowa Renewable Energy and First Express Insurance.

This year's guest speaker was Damian Mason, a professional speaker who delivers hilarious presentations to agricultural audiences. Damian entertained all of us with his farm humor and high energy.

We again partnered with Children's Square USA in Council Bluffs. With your help we collected an SUV full of diapers, school supplies, and monetary donations. THANK YOU!
This year, the Council Bluffs Daily Nonpareil featured a story about the event, follow this link to read more.

You can see more photos from our Ag event here.
Eat Well to Live Well

Thanks to CHI St. Mary's Hospital in Nebraska City and especially Jenny Kearney for a great Arbor University presentation on healthy eating, Eat Well to Live Well. This Arbor U event had a great turnout by our customers. We look forward to seeing our many of you at an upcoming Arbor U event!


For more information on Arbor University, click here.

Heart Health

On Tuesday, February 24th, we held an Arbor U event, Heart Health, at the Swanson Conference Center at CHI Lakeside Hospital. A big thanks to Dr. Alla who discussed the risk factors for cardiovascular disease along with strategies for prevention. Another great event!
150th Anniversary Celebration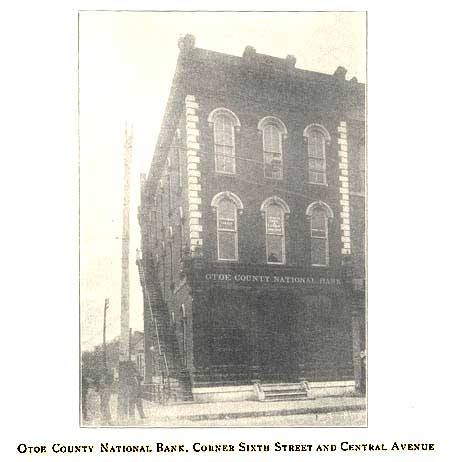 Mark your calendars! We have a number of
great activities planned to celebrate our 150th anniversary with our employees, our customers, and our communities. Each of our locations will host an open house on Friday, May 8th. In addition, we will host a large 150th Anniversary Celebration in Nebraska City on Saturday, May 9th. There will be food, music, fun and prizes for the entire family. More information to come soon. Please watch our website for more details.

Earth Day Omaha

We are once again a proud sponsor of Earth Day Omaha on Saturday, April 18th in Elmwood Park.

This year we are sponsoring the Business 'Friend of the Environment' award. Do you know of a local business or organization that goes out of its way to support green initiatives? If so, please nominate them here. We'll also have a booth at the event. Hope to see you there!


___________________________________________________




Arbor Day Festival



Arbor Bank will again be participating in all the fun Arbor Day activities in Nebraska City the weekend of April 24th - 26th.

We are a proud corporate sponsor of the Arbor Day Foundation Banquet and will have a fun, interactive float in this year's parade on Saturday, April 25th. We'll also be handing out trees at our Nebraska City location the week before the celebration. Stop in to see us and pick up a tree before they're gone!

Nebraska City Tourism & Commerce

We had a great time on Saturday, January 29th at the Nebraska City Tourism and Commerce's 90th Annual Awards Banquet. It was great to celebrate the many successes in the Nebraska City community over the past year as we look forward to many more.

Pictured: Arbor Bank employees, Alex Goering, Pam Frana, Sharon Hersemann, Chuck Wiiest (wife Kelsey), and Melissa Turner (husband Bryan).
Heritage Club Highlight

Mark your calendars:
Thursday, March 12th - Soup Supper. We'll be hosting our annual soup supper at 5:30 pm in the Nebraska City Friendship Room. Stop by to enjoy soup, sandwiches, dessert, and Bingo. Register early!
Thursday, April 9th - Wellness Event. Come join us at CHI St. Mary's Hospital in Nebraska City for another wellness event thru Arbor University. Our focus will be on cancers affecting women and new technology to further treatment and detection.
Thursday, April 16th - Church Basement Ladies #5. Spend a great day with us in Lincoln. We will visit the Nebraska History Museum, have lunch at Valentino's and will enjoy an afternoon performance of the play "Church Basement Ladies #5". Tour price $135, guaranteed Deluxe Motor coach transportation.
Saturday, May 2nd - Shred Day. Bring your sensitive documents to our Nebraska City branch to have them shredded right in front of you. We will be shredding from 10:00 am until noon.
May 8th & 9th - Arbor Bank's 150th Anniversary Celebration - We will celebrate with a special event at each location on Friday and a celebration party in the parking lot south of the bank on Saturday. Please "Save the Date". More information to follow.

Call Pam Frana at 402-873-3388 for more information about any of these upcoming events. More information can also be found on our Heritage Club page on our website.
Our Employees
You may see a few new faces in this group.
We now have 72 team members across our four locations, an increase of 14% over the past year.
What a great team. Thanks for everything you do!
Nebraska City

17 total team members

Oakland

15 total team members

Omaha


32 total team members




Sidney

8 total team members