Dear Friends:

This time of year is always bittersweet for me and my family as school starts back up in full swing. My two oldest children, Tessa (8) and Jack (6), are now back to early mornings, school lunches and lots of homework! But it also means being back with good friends and learning all about new and interesting things. We are all excited for another school year!

My kids are not the only ones excited about school. Here at Arbor Bank we are rolling out our very own education program called Arbor University. We will be offering a variety of free educational seminars hosted by Arbor Bank and our community partners. This program was established as a way to help our customers and communities meet their business and personal goals. Arbor University is a direct reflection of our dedication to helping our clients and our communities grow, as we have done for nearly 150 years. Check out the Arbor University article below for more details on our first seminar.

August and September promise to be a busy time for everyone, and here at Arbor Bank we are no exception. Please keep in mind the exciting new things that we have to offer with the Grand Opening of our new Omaha location and the kick off of our Arbor University program. As your hectic school schedules and Fall commitments begin, just remember that we are here to help you in any way that we can.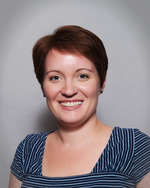 Sincerely,


Ashley
Ashley Brooks
Chief Credit Officer
New Omaha Location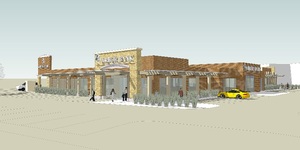 Only 23 days left until opening day at our new location!

We are very excited about the all progress that can be seen on our new building as things start to come together. Check out more pictures of the building progress here.

We are very excited to better serve our customers from this new location. Click here for more information or call us anytime at 402-964-0595.
Employee Highlight


If you're from Sidney, you likely know this long term Growth Expert – Colleen Jurey! Colleen has been with Arbor Bank for 40 years and is a part of our Loan Administration team. She and her husband, Mike, have two grown children – Janette and Darrin. They only have one child still living at home - a Norwegian Elk Hound named Deke! Colleen enjoys reading and gardening, as well as going dancing when her husband plays music with his band, Rock n Country. Her top five signature themes (as determined my Gallup's Strength Finders) are Harmony, Consistency, Responsibility, Discipline, and Empathy. What is her favorite thing about working at Arbor Bank? Her coworkers and GREAT customers!

To reach Colleen, stop in our Sidney branch or give her a call at 712-374-2622.

150th Celebration

We started our journey as a bank in Nebraska City in May of 1865. Now, nearly 150 years later, we're still just as dedicated to helping our clients and our communities grow!

Stay tuned for details on our 150th anniversary celebration which is scheduled for May 2015.

Tree Success

We recently contributed over 1,300 trees that were planted in the Bladen Lakes State Forest in North Carolina.

Thank you for helping us support the Arbor Day Foundation!

Customer Appreciation Day


Join us on Friday, August 29th for special treats at each of our branches, including a tailgate lunch from 11-1 in Nebraska City!

Thank you for choosing Arbor Bank to be your financial partner.

Win $100 with Popmoney®

Pay anyone via text message or email with Popmoney® and be entered for a chance to win $100!*

With Popmoney®, you can send money from your account to anyone using their email address or mobile phone number. The more you use it, the more chances you have to win!* Click here to learn more.
* NO PURCHASE NECESSARY. A PURCHASE WILL NOT INCREASE YOUR CHANCES OF WINNING. OPEN TO INDIVIDUAL LEGAL RESIDENTS OF THE 50 UNITED STATES (D.C.) 18 YEARS AND OLDER. Business account holders are not eligible to participate. VOID WHERE PROHIBITED. July entry period runs 7/1/14 - 7/31/14; August entry period runs 8/1/14 - 8/31/14; September entry period runs 9/1/14 - 9/30/14. For Official Rules, alternate method of entry, opt-out procedure, prize description, and odds disclosure, visit https://fiserv.promo.eprize.com/popmoney/ Sponsor: Fiserv Solutions, Inc., 255 Fiserv Drive, Brookfield, WI 53045. To enter without using Popmoney, and for opt-out procedure see Official Rules. Popmoney is a registered trademark of Fiserv, Inc. or its affiliates. Terms and conditions apply.
Heritage Club Highlight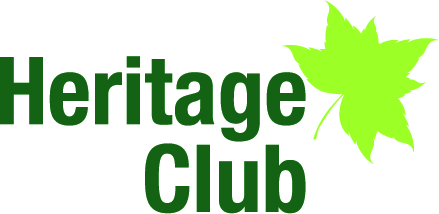 Mark your calendars:
Customer Appreciation Day - Each branch will be hosting a Customer Appreciation Day and serving special treats on Friday, August 29th. Nebraska City will even be serving hot dogs from 11-1!
Saturday Movie Day - We are still working out the details to this popular event. Look for posters in your branch lobby starting in October.
Click here for more information about upcoming events, or call Pam at 402-873-3388 to register.
Complete our Survey and Win a

$50 Mastercard

® Gift Card

Just for fun - Complete our short survey to be entered to win.

Follow this link to take the survey. You'll be entered to win a $50 Mastercard® Gift Card* after participating.



*Survey must be submitted by August 31st. Winner will be randomly selected and notified by phone by September 5th.

You do not need to be a customer to win.

Arbor University We are very excited to announce our newest project in the mission of helping our clients and our communities grow: Arbor University.

Arbor University was established as a channel for our customers to learn more about opportunities that align with their personal and professional goals. We will be partnering with many experts in the area to provide these educational seminars on a variety of topics.

The first seminar will be held in conjunction with St. Mary's Community Hospital on the topic of Heart Health. Dr. Chad Travers from the Nebraska Heart Institute will present.

This class is open to the public and will be held at 5 pm on Thursday, September 18th in Arbor Bank's Friendship Room. RSVP to ArborU@arborbanking.com or Pam at 402-873-3388.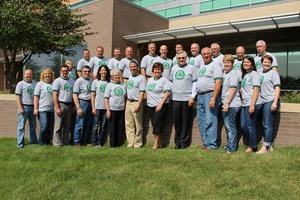 Strategic Planning Retreat
At Arbor Bank we believe it's important to bring our team leaders together to discuss new ideas and ways we can better serve our customers. Our Strategic Planning Event on August 19th accomplished that and then some. We're ready to put our ideas into action to make your experience with Arbor Bank even better. Special thanks to the Gallup organization in Omaha for hosting our group - your campus is outstanding.

We're looking forward to our bank-wide team rally in October. Go Team Arbor!
Rodeo Town USA



We were proud to be a part of the 91st annual Sidney Iowa Championship Rodeo again this year! Pictured below is Ag Banker Justin Ewalt with this year's rodeo queen, Rachel Johnson.




We are also proud sponsors of the Carson, Iowa Rodeo which also took place July 31-August 2.

4th of July Car Show



The Oakland 4th of July Celebration and Car Show was a great success again this year! We love spending time with the community and are proud to sponsor the annual car show.



911 Central Avenue, Nebraska City, NE 68410 • 402-873-3388
301 Oakland Avenue, Oakland, IA 51560 • 712-482-6431
716 Illinois Street, Sidney, IA 51652 • 712-374-2622
2945 S. 132nd Street, Omaha, NE 68144 • 402-964-0595
16820 Frances Street Ste 102, Omaha, NE 68130 • 402-933-7632
HelpingYouGrow@arborbanking.com