NEWSLETTER for February 2011
Hi Johnny! If the first month of 2011 is any indication of the rest of year we are off to a good start. We have signed up some more new clients and Channel Partners last month.
Current Events
We have new products and pricing. Things change so fast in this space! To keep up we have simplified and improved our core product offerings. Along with re-tooling what we offer (mostly to make things simpler) we lowered the pricing on just about everything. Look for updates on the website later this month.
Visual Electronic Limited and Advanced Systems Group are now working with 5N Cloud

.

VEL is looking to become a 100 million company in 6-7 years. Cloud products are a cornerstone of their business plan. ASG is a $200 million dollar systems integrator here in Denver with offices in 12 cities in the US. We are working with them to test 5N Cloud penetration into their smaller clients.
Our desktops are being tested in Slovenia, Japan and the east coast. Thanks to friends and partners we are getting hit from all over the US and the world with interest. So far the POCs have run well with little problems. We are focusing on the Denver area for partnership but we can work with anyone across the globe.
Our first seminar coming up. 5N Cloud together with our Channel Partner Technical Fitness will be putting on a seminar aimed at cloud options for small businesses. It will be at the DeVry campus in Greenwood Village in late February. Check the website for details in the next week or so.
Cloud Buzz
Amazon does Oracle. Amazon to offer Oracle in their cloud.
http://bit.ly/gnSMen
Microsoft brain-drain. Seems like all the heavy hitters are jumping ship from Microsoft. You might want to reconsider using Office 365 cloud.
http://bit.ly/dJYbYS
Google unveils Android app store
. Take that you iPhone/iPad users! Check it out once you get a chance. Pretty cool.
http://bit.ly/eokIao
Tech Humor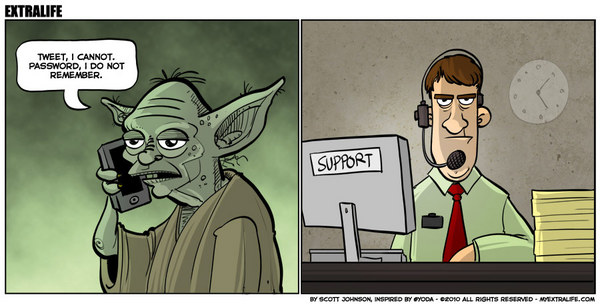 Have a great month! Please let us know how we can help your business grow.
We are always looking to help charities and non-profits with at cost cloud based IT services. Let us know if we can help your cause.
Know an entrepreneur with years of experience in security and compliance? We are looking for an equity partner to head up our security and compliance practice.
Interested in what we have to offer? From cloud desktops to professional services we have you covered
5N Anyware Desktop™
5N Anyware Servers™
5N Anyware Disaster Recovery™
5N Anyware Protection™
5N Anyware E-mail™
5N Anyware Professional Services
Join our Channel Program! A great way to move into the future of computing