Dear Queer Humboldt Subscriber,
Welcome to the latest edition of Queer Humboldt's Newsletter.
Queer Humboldt is a non-profit organization dedicated to providing resources for the queer community.
We provide a website to list local events, resources, groups, links, visitor information, news and a photo gallery that will benefit the queer community and it's supporters.

Join our e-newsletter list with over 800 Humboldt subscribers and growing!
Click to view this email in a browser

Queer Humboldt Relies Upon Your Donations: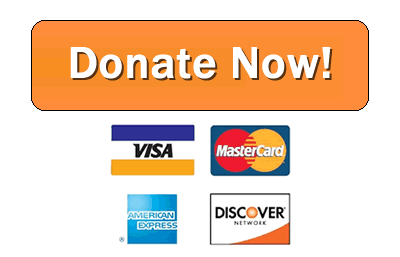 Where's Queer Bill Presents Heaven & Hell Pulse Dance Party at Nocturnum, TONIGHT, Friday, October 26
FRIDAY NIGHT OCT. 26th Don't miss Where's Queer Bill's Halloween Costume Party - Club Pulse-Heaven N Hell. Win Cash Grand Prize for Best Dressed Devil and Cash Grand Prize for Best Dressed Angel. Not feelin heavenly or devilish...then wear whatever costume you want....and we'll have a special prize for you non-Angels & non-Devils....Remember doors open @ 9pm 2 for price of 1 cover B4 10PM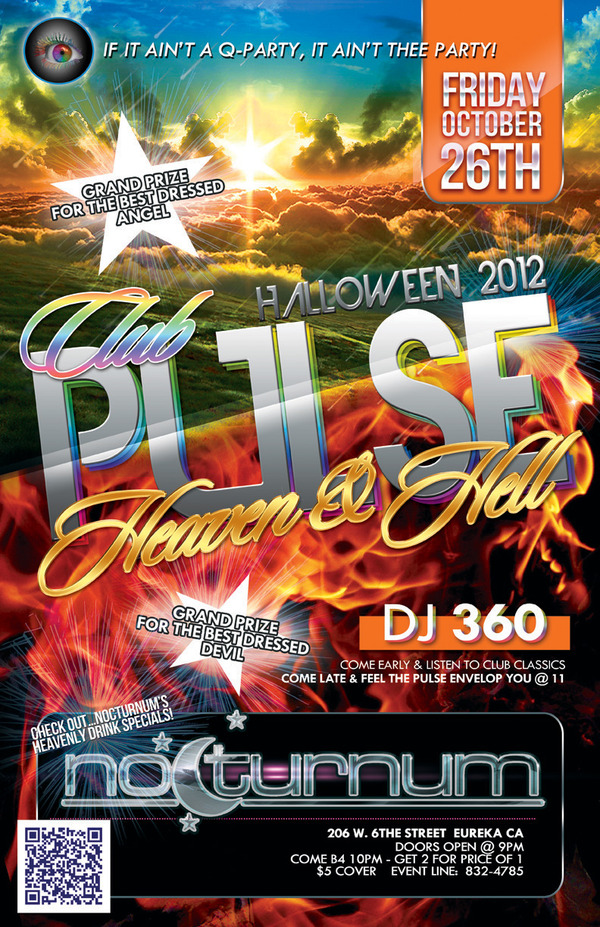 ---
What A Witch Youth Ball, Saturday, October 27
6:00pm to 10:00pm at the Eureka Woman's Club, 1531 J St, Eureka, California 95501
Whilst chaperoning Queer Prom, the community asked the Sisters to throw a queer-positive Halloween Dance for the youth of our community. So, we will! And it will be a BALL!

Music will be provided by DJ Jolly Jeff!

This event is for people aged 21 and Under ONLY. This dance is to be a safe space for youth.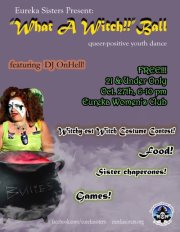 There is to be a Witchy-est Witch Costume Contest, a great DJ, free food, and games.

This event is totally FREE.









---
Communities in Motion, Saturday, October 27
The Communities in Motion 2012 Forum is happening in Eureka on Sat. Oct. 27th , from 9:30 am – 4pm, at the Humboldt Bay Aquatic Center.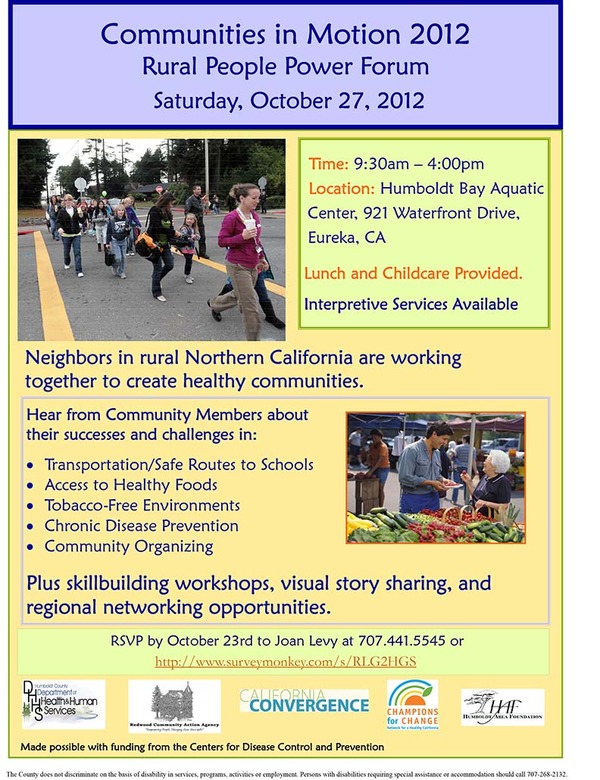 The day will focus on the successes of residents that have made a difference in the health of their communities. Topics will include transportation, healthy food access, youth recreation, positive media, and working with elected officials. Stories will be shared and skill building workshops will be offered.

The event is free. RSVP for Lunch by October 23rd. Childcare will be provided.

We are hoping that many community members will participate.
---

Tuesday's Q & A (Queers & Allies) Dinner
Join the LGBTQ Community & Allies at Where's Queer Bill's weekly Tuesday dinner at La Chaparrita, 1718 4th Street, Eureka. Dinner is between 6:00-7:30pm. We meet at the tables in the back. It is a night to network, chat and meet new friends. Everyone and all ages are welcome to attend.
---
HSU Theatre Department Presents 8: The Play, Thursday, November 1
8:00pm A ONE NIGHT ONLY event for the North Coast! In the Van Duzer Theatre.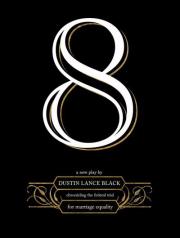 8 is the telling of the trial to repeal California's Prop 8, based on the actual transcripts of the case. Humboldt State University's Theatre department is honored to present the first and only authorized reading of 8 in California north of San Francisco, with an all-star North Coast cast directed by Clint Rebik!

Get your tickets soon before they sell out! Proceeds go to the American Foundation for Equal Rights.

Tickets are only $5.00 (FREE in limited numbers with HSU ID) and can be purchased at the HSU ticket office, or by calling (707) 826-3928

Please invite your friends!



---
Murder Music Protest, Beenie Man at Ocean Grove in Trinidad, Tuesday, Nov 6
Unfortunately, the owner of Ocean Grove Motel and Lounge, Ron Fleshman, has decided that he can host Murder Music performers at his hotel as a "business decision". He doesn't feel he's "political" by deciding to host Murder Music perfomers that call for gays and lesbians to be killed. Bonus Entertainment is again, presenting another Murder Music performer, Beenie Man, on Tuesday, November 6 at the Ocean Grove.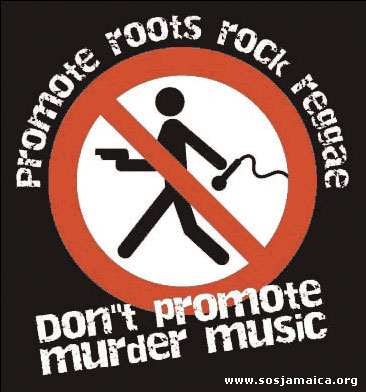 A few weeks ago, Bonus Entertainment decided to "sneak in" Capleton to the Ocean Grove by announcing the location in the afteroon of the day of the event. Several Sisters of Perpetual Indulgence along with other concerned community members held a peaceful protest outside the Ocean Grove on October 11, National Coming Out Day.
We need continued contacts with the Ocean Grove to let them know that hosting Murder Music performers is not what the Humboldt community wants. We desire Humboldt to be a safe space for all queers. We invite you to join in a peaceful, loving protest again, on Tuesday, November 6 at the Ocean Grove. Queer Humboldt has been in contact repeatedly with Ocean Grove owner, Ron Fleshman. But we need your involvement to contact the venue and express your concerns. Queer Humboldt has worked with most of the venue owners, promoters and press in Humboldt County to educate the community on the Murder Music issue. Many are still not aware that these performers call for us to be burned, beaten, and murdered because we are gay or lesbian.
***Email us at info@queerhumboldt.org if you are on Facebook and you'd like to be added to the private Facebook Group "Humboldt Murder Music Protest" http://www.facebook.com/#!/groups/207550322712267/?fref=ts
Ocean Grove owner Ron Fleshman can be reached at (707)677-3543 and ronfleshman@hotmal.com

---
Drag Talent Show at HSU, Friday, November 9
8:00pm Kate Buchanan Room.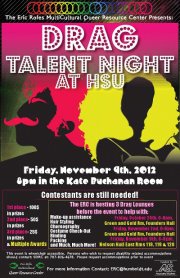 Got a talent? Wanna share it in DRAG?
The Eric Rofes Multicultural Queer Resource Center is hosting their first ever "Drag Talent Night" Come strut your stuff Friday, November 9th in the Kate Buchanan room at 8 p.m.
The night will be full of gorgeous performers and entertaining performances. Got a talent? Wanna share it in DRAG?







---
Queer News:
WHY IT MATTERS: Election outcome likely to influence push for and against gay marriage

Romney rejected new birth certificates for gay parents

Gates' give $500,000 in support of gay marriage

Maryland Pastor Stands Behind Same-Sex Marriage "Worthy of Death" Remarks

President Obama Backs Gay Marriage In Maine, Maryland And Washington

A day with HIV pictorial campaign
---
Classifieds:
Looking for gays age 50+ for Educational Project in Humboldt
I am on the final phase of my third masters degree... an MPH, Master of Public Health, through the University of Liverpool, U.K. (online).

I've finished all the two-year program of academic requirements and am now starting the research/writing phase of my dissertation. My topic question is "What are the Perceptions and Experiences of Elder (age 50+) Gay men with healthcare services in the United States?"

I am finding a HUGE challenge in that I must do TEN "in depth" 45-60 minute interviews to gather data. I have no problem conducting the interviews but I have not been able to find ten age-50+ gay men who will participate. I have only one week left to be able to "round up" willing participants. All persons will be anonymous . Ethical and HIPPA requirements mean that names and any identifiers are strictly confidential, of course.

Actual interviews will not be for a few weeks... but I must have legitimate sources at least lined up within the next week.

I'm more than willing to drive to Arcata/Eureka any day (or days) at any time.

Respectfully,
"Bear" Mark Hartness
MPH (student) Master of Public Health, University of Liverpool, U.K.
MS, Grief and Bereavement Counseling
MS, Pastoral Thanatology
LSPT, CT, FT, CPE

PHONE: 707-465-1205

Attention Queer Humboldt Subscribers: Submit your community classified ads to info@queerhumboldt.org.
---
---
Donations
Queer Humboldt is a qualified non profit 501(c)3 organization that relies upon donations for our community website and events. All tax deductible donations are greatly appreciated. Queer Humboldt has raised over $53,000 to give to local charities over the past seven years! If you'd like to help contribute to our ongoing efforts, we welcome contributions by credit card.
Help Support Queer Humboldt With A Donation