Dear Friends, Donors, Partners, Members and Supporters,
Your contributions, thoughts and prayers are being heard and felt in Japan. Your heartfelt donations are making a difference every day as the people of the Tohoku region struggle to recover from their loss and the devastation of the March 11 earthquake and tsunami.
The Japanese Cultural and Community Center of Northern California (JCCCNC) is overwhelmed by the outpour of love and support from all over the world. As of March 28, 2011, donations total $1,027,987.00 from close to 6,000 donors. Our donations have come from schools, children selling their toys, garage and bake sales, ordinary citizens who have opened their hearts, and over 50 businesses, restaurants and organizations that have organized events, many of which are still to take place.
Your donations have helped:
• Send volunteers to deliver food, water, batteries, and flashlights to the Tohoku region of Japan.
• Established and sustained two relief shelters and three childcare centers in Sendai City and Matsushima Azuma in Miyagi prefecture.
• Support the resettlement of more than 20,000 homeless evacuees from the Tohoku region to temporary housing in Kobe, Japan.
• Established and provided food, water, clothing, and supplies to additional shelters and childcare facilities in Morioka, the capital city of Iwate Prefecture.
• Send volunteers and supplies through the Japan YMCA to Sendai City in Fukushima Prefecture, where they are addressing the needs of more than 500 residents, who lost their homes and were evacuated due to the threat of nuclear radiation.
• Established a mental health clinic and post traumatic stress program in cooperation with the Kobe YMCA.
• Send support and supplies to the makeshift shelters and damaged homes in the smaller coastal towns of the Tohoku region.
In the next few weeks, we will be focusing our financial support efforts on the stabilization of the temporary shelters and temporary housing being created for the victims; the mental health needs of the elderly, children and challenged individuals; and trying to prevent the death toll from rising due to the stress, hygiene and health conditions caused by the disaster, freezing weather conditions, aftershocks, and the threat of radiation exposure.
Thank you so much for your support. Please continue to "Spread the Word, Share the Love!"
Paul Osaki
JCCCNC Executive Director
_________________________________________________________
One Quake. Three Women
Susan Shimamoto shares a touching story of her personal experience with the March 11th Japan disaster that destroyed the town of her two friends, Emiko and Yoko.
(click on image to view video)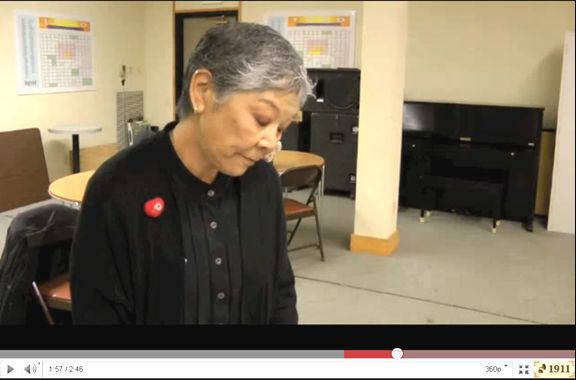 __________________________________________________________
A Message from Miyagi Prefecture
Dear friends,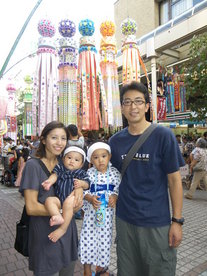 As a resident of Miyagi Prefecture, I am forever grateful to my community back home for the outpouring of support given to the people affected by the devastating earthquake and tsunami disaster. Everyday the number of the deceased is rising in our prefecture and we are still searching for the missing. Tens of thousands of people are still in evacuation shelters and many across the prefecture are still left without lifelines (water, electricity, gas). Everyone in Miyagi has been working around the clock to help with relief and search efforts, as well as assisting with those still in evacuation shelters. All donations will help the victims who have lost everything in this disaster, as well as help our efforts to rebuild this prefecture. Please continue to keep everyone not only in Miyagi Prefecture, but also in the entire Tohoku (Northeastern Japan) Region that have been affected by this tragic disaster in your thoughts. There are not enough words or actions to express my appreciation to all of you.
Thank you. Arigato.
Takeno Chiyo Suzuki
Former San Francisco Japantown resident
__________________________________________________________
How to Help
To donate please visit our website: www.jcccnc.org or call: (415) 529-1322. Checks can also be sent to the Japanese Cultural and Community Center of Northern California at 1840 Sutter Street, San Francisco, CA, 94115 and made payable to: Northern Japan Earthquake Relief Fund. All donations will be acknowledged and are tax deductible to the extent of the law. You can also Join our Cause and donate online.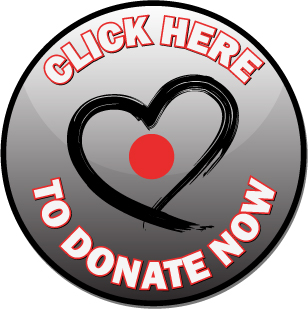 __________________________________________________________
About the Fund
The Northern Japan Earthquake Relief Fund established by the JCCCNC is a community based, all volunteer effort.
Our plan is three-fold over the next several months:
• Relief (Meeting immediate life saving and survival needs)
• Recovery (Creating sustainability, temporary shelters and housing needs, Post Traumatic Stress counseling, supplies for children, families and seniors)
• Rebuild (Supporting community and neighborhood capital and improvement projects and programs)
The Northern Japan Earthquake Relief Fund is working in partnership with the Japan YMCA Alliance and the Kobe YMCA which is a member of a national network in Japan called the Japan Civil Network for Disaster Relief in East Japan, which consists of over 50 non-profit, non-governmental and private organizations helping to coordinate a public response to the needs of this disaster.
If you would like more information about this fund or the JCCCNC, please visit our website at www.jcccnc.org