October 2012
Dear Friends,

Continuing our mission of increasing

Content Confidence

® for our customers, we have many new developments we're excited to share. Read on to learn about our expanding team, customer family, newly released and upgraded products, and the industry events in which we'll be showcasing our innovative technology.


Litéra

Team News

For years, many of you have been telling us about an industry expert you rely on for her knowledge of content lifecyle, technical documentation, and enterprise content management, and so it is with great pleasure that we tell you Sherry Kappel has recently joined our team.

Sherry serves in the role of chief consiliaria, Latin for trusted advisor or counselor. She leads and oversees all global consulting efforts at Litéra, including strategic advisory services, industry outreach, and client advocacy. With nearly thirty years of legal and document-centric technology experience, she is known for her deep domain knowledge in the legal and life sciences industries. Sherry writes and speaks widely on technologies that address the needs, goals, and strategies of services-oriented companies. She is also an expert in authoring applications, document automation, template and precedent management, file format transformations, technology change management, and Microsoft Office systems and products.
Learn more.
We are also pleased to announce several promotions at Litéra, including:

Norm Thomas – previously VP of Business Development is now Chief Commercial Officer (CCO). Responsible for the commercial strategy and development of Litéra, Norm is now in charge of all activities relating to marketing and sales to all segments of our business.


Sean Scott – previously CIO is now Chief Operating Officer (COO). Sean is responsible for all operational activities, including general administration, R&D, QA, and pre- and post-sales customer support.


Raina Massand – Senior Director of Business Development. Raina has primary responsibility for global corporate clients and oversees select legal markets.
Congratulations to all and thank you for all your contributions!

Customer News
We are humbled by the continued show of support in the market with 26 percent more customers signed in the third quarter of 2012 as compared to the same period last year. Many of these were referred to us by our current clients. Accounting for the growth are many new customers from the legal, financial services, higher education, and healthcare industries, including four members of the Fortune 500. We extend a hearty and warm welcome to a select list of our new clients below: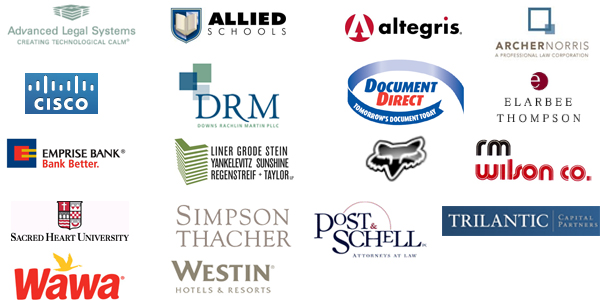 Product News
Thanks to your suggestions, Litéra has released several new products in the second half of 2012.
Content Confidence through collaboration
Litéra ID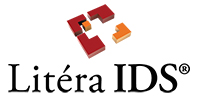 S revolutionizes the way we collaborate on content. With Litéra IDS, multiple users can share input on a single live document, and all changes and reviewer activities are retained. Litéra IDS provides true simultaneous document collaboration among unlimited users. We launched Litéra IDS at ILTA 2012. After viewing a demonstration, David Hobbie, knowledge manager and thought leader at an Am Law 100 firm, said in his blog that Litéra IDS is "a significant improvement over now-standard legal industry methods of collaborating around drafting Word documents."
Learn more about Litéra IDS.

Powerfully simple PDF binding, editing and management

Version 2.5 of Litéra's LDF is uniquely designed to reduce risk and improve security and compliance while saving professionals time and expense.

With LDF, users have all the PDF management functionality needed at a fraction of the cost:
Easily manage binders and add bookmarks and tables of contents

Permanently redact text and convert documents to PDF/A-1b

United States Patent and Trademark Office compliance check

Breakthrough patent-pending technology allows content to reflow in the document, making it possible to edit content as you would with word processors
Learn more about

Litéra

LDF.

CitationWareTM 2.5 has released

We are pleased to announce the launch of CitationWare 2.5, Litéra's Table of Authorities automation software. CitationWare now features localizations for 28 U.S. state courts and Washington, D.C. In addition, we are pleased to announce that Litéra Corp. was granted a new U.S. patent (8,019,769), that provides additional protection for our CitationWare technology.
Learn more about CitationWare.

Litéra OCR for Change-Pro is now powered by Nuance

We've partnered with Nuance to deliver best-in-class document comparison software with enhanced OCR technology. Integrating our Change-Pro technology with Nuance enables us to deliver a seamless and secure solution to improve document quality, reduce exposure, and protect company reputation.
Learn more about Change-Pro TDC.

Surveys from
Litéra
Mobile Device Usage and Document Security Survey

How often do you access e-mail and work with documents from your mobile device? What security measures does your firm or business have in place, especially for e-mailing and document access? With this survey, Litéra is seeking to measure the answers to these and related questions. Complete the survey for your chance to win a Google Nexus 7.




Document Collaboration Survey
How much time do you spend collaborating on the production of a document? Do you use e-mail or another solution to solicit input and reviews? What would help make the process more efficient and effective? With this survey, Litéra is looking to measure the answers to these and other collaboration-oriented questions. Complete the survey for your chance to win a Google Nexus 7.
Increase your chances to win a Google Nexus 7 by participating in both surveys.

New Insights from Litéra
White Paper: Simple and Effective Document Collaboration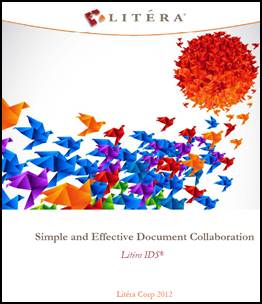 Collaboration is fundamental to the way things are done in any business. Identifying the people required to participate in a collaborative process is the easy part. Ensuring that they all work together effectively, efficiently, and with one vision is the key business challenge in virtually all industries.
This white paper looks in-depth at the challenges in collaborative authoring, review, and approval of a business document how to:
Improve the quality of deliverables and ensure appropriate confidentiality.

Drive operating efficiency by making the most of people's time.

Make collaborative authoring simple, effective, and efficient.

Metadata: What you can't see can hurt you!
Karen Massand, president of Litéra, recently provided insights and thought leadership on the risks associated with accidental disclosures via hidden metadata in documents and files in a Digital Detectives podcast hosted by Sharon Nelson, Esq., and John Simek of Sensei Enterprises, Inc. The twenty-minute podcast, "What You Can't See Can Hurt You," discusses the risks posed by metadata as well as recommendations for mitigating those risks. Massand also describes the new metadata problem caused by the bring your own device (BYOD) trend in the workplace. The full podcast is available via the Legal Talk Network web site. It's also available as an MP3 file.

Upcoming Events

LegalTech New York 2013
LegalTech is one of the largest resources in the United States for law firms and legal departments to get hands-on practical information for improving their law practice management.
LegalTech New York regularly attracts more than 12,000 attendees and features more than 350
exhibitor booths offering a wide range of legal technology products and services. The event begins Tuesday, January 29-31, 2013 at the Hilton New York Hotel.


Litéra is participating in two sessions at LawTech Europe Congress 2012

The 21st Century Document Factory – Document production remains the core of all law firms, but what is the best way to address the productivity gap between the first draft and final archiving in a document management system? This session will focus on collaborative authoring.

Faster, Cheaper, Sexier (with Richard Susskind) – How can law firms best meet the challenge of competitive change? This amounts to the need to work faster yet still be commercially competitive. Is the traditional law firm model broken?
Learn more about the event.


Gilbane Conference

Boston



Toby Bell, executive vice president, is speaking at the Gilbane conference in Boston on how to address two key management concerns related to social media: ROI and reputation management. Toby will share insights on the importance of social media and its intersection with marketing and legal priorities. Learn more about the event.

Litéra in the News
Litéra named Hot Vendor in content management
Technology research and advisory firm Aragon Research has named Litéra a "hot vendor" in content management, collaboration, and authoring, stating that users will complete more document processes in less time and with fewer risks once Litéra is enabled.
Read more.

Training News
Litéra partners with TutorPro to provide e-learning solutions
Litéra has teamed with TutorPro, an e-Learning solutions provider that has served the legal community for more than twenty years, to provide our customers with even greater flexibility in training users on Litéra products.
Learn more.

Recent Events
ILTA 2012

We would like to thank everyone who came out to see us at
ILTA 2012
, the largest event in the United States for legal technology professionals and solutions. It was a terrific ILTA conference, and we were pleased to launch Litéra IDS at the event. Our sessions were standing room only! We are thrilled to see how excited business professionals are about the product, and we look forward to next year when we will have more innovative technology to showcase.

Webinar: How to Collaborate on Documents More Effectively
The introduction of mobile devices provided professionals with a major advancement in content consumption, but the business community still thirsts for a breakthrough in content collaboration technology.
That technology is Lit
é

ra IDS.
View this exclusive webinar on demand to discover how Litéra IDS's game-changing technology enables businesses to collaborate on documents more effectively.
View the webinar.


We would like to thank everyone who came out to see us at the West Coast Lunch and Learn five city tour event.
We hope that you learned more
about the latest innovations in professional productivity tools designed specifically for mobile lawyers.

Microsoft Worldwide Partner Conference
Norm Thomas, chief commercial officer (CCO)
, represented Litéra in the partner panel session at Microsoft's Worldwide Partner Conference in Toronto. Norm spoke about the value of a cloud hybrid approach to software deployment as well as the virtues of being a Microsoft ISV.

Vote for Lit
é
ra in the Computing Security Awards
Litéra is a finalist in the 2012 Computing Security Awards, coordinated by
Computing Security
magazine, in the "Assistance with Compliance" category. Please
vote for Litéra
as a way to recognize our contributions to your compliance initiatives. (The "Assistance with Compliance" category is toward the bottom of the form.) We thank you for your support!

Welcome to Our New Website
A redesigned
Litéra.
com brings new and expanded functionality and content.
We are proud to announce the release of our newly redesigned website. By updating
www.litera.com
with a stylish new feel, we've made it easier to consume valuable content and make online purchases, among other key improvements.
When visiting our site, look for these enhancements
: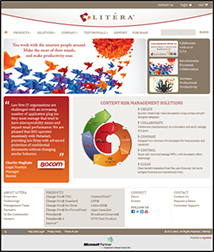 Products –
Quickly view product benefits, watch videos and deep dive into comprehensive materials.
Design
– Our easy-to-navigate interface allows you to
consume more content faster.
Solutions
– We understand that your content risk management solution needs are unique. Now you can quickly find solutions to content risk management challenges in your specific business environment.
Shopping Cart –
It's now easier to make secure purchases online.
We will continually expand and improve our website to bring you updated and relevant information. We encourage you to bookmark it and check back often.

We sincerely hope you are enjoying your autumn and have a productive end of the year. If I, or any member of the Litéra team, may be of any assistance, please don't hesitate to contact us.

Until next time,

Deepak Massand
Founder & CEO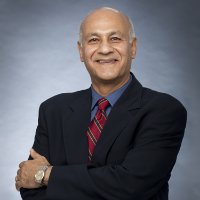 www.litera.com
Litéra, Content Confidence, Litéra IDS, LDF and Change-Pro, are registered trademarks of Litéra Corp.