Announcing ISEC's forthcoming conference:
The Economics of Happiness
Berkeley, California, March 23 to 25, 2012
Around the world, the realization is dawning that the crises we face are linked—from unemployment and poverty to Wall Street corruption, from the oil spill in the Gulf of Mexico to the burning forests of Indonesia, from growing fundamentalism to the genetically-modified fields of Africa. People are beginning to see there is one root cause: the corporate global economy.

Increasingly, we know what we're against. It's now time to decide what we're for. And how to get from here to there.

The International Society for Ecology and Culture (ISEC) will bring together activists from around the world to discuss an agenda for change— away from jobless growth towards sustainable livelihoods; from scaled-up government towards scaled-down business; from self-recrimination and guilt towards empowerment and collaboration; from a globalized system of exploitation and inequality towards an economics of happiness.

The conference will cover a range of inter-connected topics, including public policy choices; local initiatives in food, energy, education, business and banking; the need to bridge the North-South divide; and the influence of the economy on our psychological well-being.

In addition to workshops and interactive discussion sessions, there will be a number of prominent speakers: Annie Leonard, Bill McKibben, Richard Heinberg, Joanna Macy, Michael Shuman and Judy Wicks (USA); Sulak Sivaraksa, co-founder of the International Network of Engaged Buddhists (Thailand); Right Livelihood Award Winner Anwar Fazal (Malaysia); Andrew Simms of the New Economics Foundation (UK); Gustavo Esteva, founder of Universidad de la Tierra (Mexico); Manish Jain from The People's Institute for Rethinking Education and Development (India); Keibo Oiwa, author of Slow is Beautiful (Japan), and Samdhong Rinpoche, former Prime Minster of the Tibetan Government-in-exile, among others.

We hope you will join us for this lively and inspiring conference, to be held at the Brower Center in Berkeley, California, from Friday evening, March 23 to Sunday evening, March 25. To register, go to http://www.theeconomicsofhappiness.org/register For more information, contact conference@theeconomicsofhappiness.org

Getting Beyond Economic Growth

Please join us at 7PM EDT, Tuesday, October 18 for a lively dialogue between ISEC Director Helena Norberg-Hodge and Senior Fellow-in-Residence at the Post Carbon Institute Richard Heinberg. Heinberg's latest book, The End of Growth, argues that further economic growth is not possible as "the expansionary trajectory of industrial civilization is colliding with non-negotiable natural limits". Helena's many writings and her film, The Economics of Happiness, hold similar analysis. Both Helena and Richard have written about ways in which societies could become more sustainable and simultanously experience high qualities of life.
During this free, live web event, hosted by Orion magazine, listeners will have a chance to share their thoughts and questions. Registration is required for this event. To register, or for more information, please click here.
The Economics of Happiness received
"Best Director Award" at the 37th annual EKOFILM Festival in the Czech Republic
Jury´s Statement:
"Awarded for an outstanding treatment of globalisation, which brings absurd values to
modern civilisation worldwide."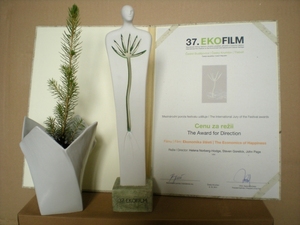 "Buddhism in the Global Economy"

In The Economics of Happiness, Helena Norberg-Hodge describes the blinding scale of the global economy: "it's as though our arms have grown so long we can't tell what our hands are doing". In this article, which appeared in the most recent issue of the Upaya Zen Center's newsletter, Helena expands on this theme to offer a deep analysis of the global economy in Buddhist terms. She also discusses what she sees as the proper role of western Buddhists at a time when fundamental change is called for.
To read the article, click here.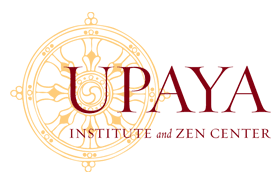 Download the Local Futures Newsletter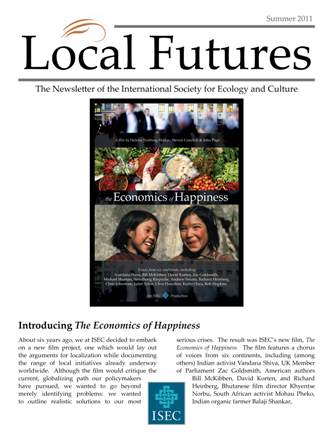 ISEC Recommends:
GrowthBusters: Hooked on Growth
Among the "inconvenient truths" described in The
Economics of Happiness, #8 is: "Globalization is based on false accounting". GDP, we argue, is a highly misleading measure of societal progress, one that counts a wide range of destructive activities as "progress" simply because money changes
hands in the process. This new documentary film focuses solely on that mistaken measure of prosperity, and we recommend it highly. To find out more about this film, click here.