---
News from Solar Energy International
Save the Date - SEI 20th Anniversary Party!

Please join SEI to celebrate 20 years of renewable energy education! Our anniversary party will be held August 13th in Carbondale, Colorado, and will include food, music, rafting, a tour of our eco-campus, and more. More details to come soon!
Stay the following week to participate in the Solar Business and Technical Sales workshop, August 15 - 19, in Carbondale. This new in-person workshop covers marketing and sales techniques you will need to be successful, with presentations and instruction from experts in the field.
---
Solar in the San Juan Islands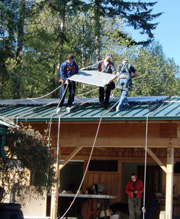 Head to beautiful Guemes Island, Washington this spring to get your solar training. SEI has three workshops coming up in this small, residential island in the San Juan Islands. The workshops all include comprehensive hands-on labs and tours of the many renewable energy systems around the island.

Upcoming Guemes Island workshops include:
---
Keeping SEI Instructors On the Cutting Edge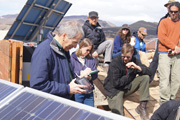 SEI recently concluded our 4th annual PV Instructor Training, which is part of SEI's commitment to train the trainers of the nationwide solar workforce. 26 of SEI's solar training instructors from Vermont to Washington state participated in the training held at our first-class PV Lab facility in Paonia, Colorado. The training featured three days of National Electric Code (NEC) updates, industry-relevant instructor presentations, learning theory and teaching strategies, roundtable discussions, and more.

If you'd like to take a workshop from some of these PV experts there's still room in some upcoming workshops:
And many more workshops
online
!
* register for both Salt Lake City workshops and receive a $100 discount!
---
2011 Excellence in Renewable Energy Awards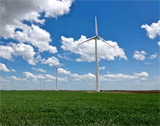 Renewable Energy World has recently announced the winners of the 2011 Excellence in Renewable Energy Awards for Project of the Year. This year's Projects of the Year Award winners represented facilities that signified excellence in 5 technologies: Solar, Wind, Biomass, Geothermal and Hydro. Winners included projects in Colorado, Kansas (photo on right), New York, Nevada, Pennsylvania, and British Colombia.

Editors from the Renewable Energy World network, which includes five print magazines and four websites, selected the winners from among the five finalists in each technology category. "So many cutting-edge projects are announced, funded, constructed and finalized each year, it's great to take time out and actually recognize the best ones for the way in which they advance the industry," said one network editor.

Read the entire article at RenewableEnergyWorld.com
---
NABCEP Announces Results of First PV Technical Sales Exam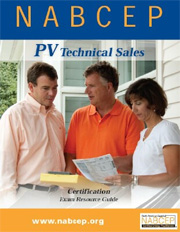 97 individuals achieved a passing score on the recently administered NABCEP PV Technical Sales Examination. The job task analysis that the exam is based on covers eight main topic areas: qualifying the customer; site analysis; conceptual design; financial costs, incentives, and savings; financial benefit analysis and financing; non-financial benefit analysis; performance analysis; and proposal preparation.

Ezra Auerbach, NABCEP's executive director, says, "This is the first certification program exam that NABCEP has delivered through a computer-based format - we are very happy with the outcome." Auerbach continues, "We are already hearing a great deal of interest for the next administration of this exam, and we expect a much higher volume of candidates for the next round of testing."

The second administration of the NABCEP PV Technical Sales Exam will be held July 15-30, 2011 at computer test centers across the US and Canada. To qualify to sit for this exam, you need the extra business, economics, and financial training hours to meet the certification requirement. Meet those needs this spring by registering for SEI's April 18 PV206 Solar Business & Technical Sales online course. The documentation of your training, through a letter from SEI, must be submitted to NABCEP before Friday, May 27. Following are important dates for NABCEP PV Technical Sales Certification.

---
Training High School Student Leaders in Solar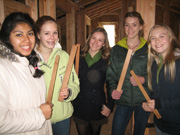 Solar In the Schools recently had the chance to work with the Alliance for Climate Education to bring leadership training to a group of high-school student leaders from throughout the Roaring Fork Valley.

The Alliance for Climate Education is a nationwide non-profit that has developed a very successful model for awakening high-school students to the dangers of climate change - as well as achievable solutions. In less than two years this start-up non-profit has reached more than 700,000 students with its high-energy, animated whole-school presentation. As a result, thousands of students have started up action teams and taken on all kinds of climate-fixing projects in their schools and communities.

Watch the video of SEI's leadership training day.
---
Featured Alum - Camilo Jaramillo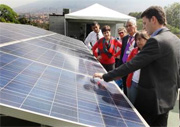 Camilo recently started up
Hybrytec
, a solar company based in Medellin, Colombia. They installed the first two grid-tied PV systems in Colombia. They have also installed over 14 kW of off-grid PV, along with solar water pumping and solar hot water systems.