---
News from Solar Energy International

SEI staff are very saddened by the loss of alum and instructor River Schmidt. River passed away in September 2010 of ovarian cancer. A master electrician, River worked as a PV installer and co-taught many SEI Women's PV workshops. SEI instructor Carol Weis, who taught with River numerous times, says "She was a true role model for women in the renewable trades, and it is a devastating loss." Our hearts go out to River's family and friends.
---
Upcoming SEI Workshops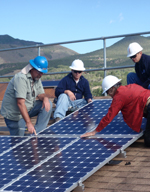 SEI has some hands-on PV workshops coming up at our world class PV training facility in Paonia, Colorado. For those of you wanting to get into the PV industry these workshops are definitely the way to get started, or to add to your already existing PV knowledge.
If you're interested in taking the NABCEP PV installer exam, and you are serious about getting into the industry, come to Paonia for the entire month of June, to take PV101, PV201L, PV203, and PV301L in a row - a one month PV intensive in the beautiful Rocky Mountains!
---
Bringing More Women into the PV Industry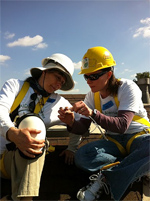 SEI recently teamed up with Grid Alternatives in California to offer a PV training for women. Eleven women from around the country came together to cooperatively install a 1.8 kW system for the Galarza family in Watts. Prior to the installation, the women attended a free two-day course on PV theory and design led by SEI instructor, Kelly Larson.

One of the participants commented on how beneficial it was to be in an all women's group. "Honestly, I didn't think it was necessary," she said, "but after the experience, I really see the benefits."
SEI has another all-Women's workshop coming up in Colorado this July, for women who want the ultimate hands-on experience in solar panel installation.
---
Fuel Efficient Stoves for Haiti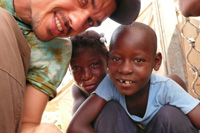 Sebastian Africano, Deputy International Director at Trees, Water & People (TWP), is one of twenty social
benefit entrepreneurs from around the world who have been
awarded a scholarship to the Global Social Benefit Incubator at the Center for Science, Technology, and Society at Santa Clara University. The projects developed by participants will provide essential goods and services to the poor, and often act as catalysts for economic growth.

Sebastian's project is based on TWP's work in Haiti, where they have designed a fuel efficient cookstove which is affordable, durable, and will be produced in Port-au-Prince. To learn more about fuel efficient cookstoves, join Sebastian at SEI this summer where he will teach people how to build cookstoves in SEI's Renewable Energy for the Developing World workshop.
---
Green Job Training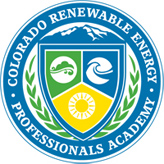 Solar Energy International, in partnership with the Colorado Solar Energy Industries Association (COSEIA) and Colorado Workforce offices, has been selected by the Colorado Department of Labor's Green Jobs Training Counsel to support SEI's Renewable Energy Professionals Academy with scholarship funding.

A total of 30 participants will be selected for the full Academy scholarship. They will be provided training scholarships covering up to 5 courses in Renewable Energy technologies.
15 selected participants from the 30 full academy scholarship recipients will be offered internships with established companies throughout Colorado.
Preference will be given to unemployed, underemployed, and dislocated workers, with preference for Colorado residents. A total of 40 scholarships will also be granted to individuals currently working within the renewable industry sector to provide training for career advancement and business expansion.

Visit SEI's website for more information on the Renewable Energy Professional's Academy.
---
A Bouyant Future for Floating Wind Turbines?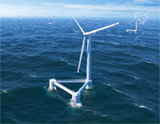 In recent years there have been two significant trends in the wind industry: developers seeking higher quality wind resources and turbines growing in size. In response to these developments, the idea of 'floating' offshore wind turbines is becoming increasingly popular. Because they float, these turbines can provide developers with better access to offshore wind resources, unconstrained by water depth. They can be viably deployed in much deeper water – good news for countries with deepwater coastlines like Norway, Portugal and Greece..

Read the entire article at RenewableEnergyWorld.com
---
The Muse's Market - Keeping the Planet Alive through Art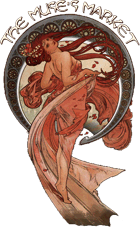 The Muse's Market is a nationally touring, carbon neutral, theatrical production that combines live music, live art, performance poetry, and philosophy to address current issues and a desire to embrace sustainability focused solutions. The muse's market toggles between presenting entertaining creative art forms and speakers representing local green initiatives that audience members can get involved in.

On May 7th the Muse's Market stopped by Paonia, Colorado amidst a 5-week national tour. The theatrical concert featured an interview with
SEI's Facilities Manager
Matthew Harris.

Watch a short video about the Muse's Market here: Muse's Market Trailer.
---
Upcoming Events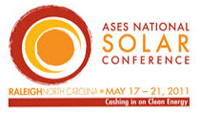 Solar 2011
May 17 - 21 -- Raleigh, NC
Join SEI for two different presentations at the American Solar Energy Society's annual conference. Indentifying and Preventing Common PV Design and Installation Errors and Energy for the Other 80%.

Intersolar North America
July 12 - 14 -- San Francisco, CA
SEI will be teaching two 1-day workshops on Technical Introduction to Solar Electric Systems, and PV System Installation Intensive.



---
Featured Alum - Claire Lowstuter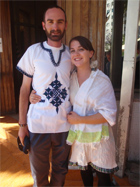 After taking SEI's Renewable Energy for the Developing World course, Claire became a Peace Corps volunteer in Northern Ethiopia, where she is working on promoting fuel efficient stoves. Claire and her husband Derek serve in the first Conservation and Resource Management program for Peace Corps Ethiopia.

Read Claire and Derek's blog which contains a lot of great information for upcoming Peace Corps volunteers.