---
News from Solar Energy International
Warm Weather Winter Workshops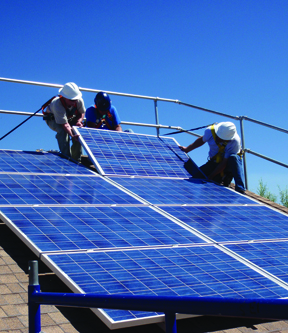 SEI has some great training opportunities coming up this winter in beautiful warm locations. If you need a break from the cold, or need some PV training ASAP, check out these upcoming workshops:
PV101: Solar Electric Design & Installation (Grid-direct)
Austin, TX and Tucson, AZ
Our 5-day Austin PV101 class in January is held at the incredible Lady Bird Johnson Wildflower Center, and includes a day of lab-based training. Or visit the desert in February or March to learn about PV in sunny Tucson, Arizona. These 6-day trainings include an installation with a local contractor.

Solar Electricity in the Developing World
Costa Rica
Visit the tropical rainforest of Costa Rica to learn about PV at Rancho Mastatal, an environmental learning and sustainable living center, retreat, and lodge. It's an educational eco-vacation that you won't forget! Only 4 spots are left in this popular class that's sure to sell-out.
And if you can't travel, don't forget about SEI's online courses, which allow you to learn from any location on your own schedule.

Also, look for our 2012 Catalog to arrive in your mailbox in early December. It's full of interesting stories and information, along with our 2012 training schedule.
---
Colorado Gives Day - December 6th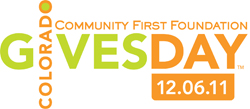 SEI is excited to announce that we were accepted to participate in Colorado Gives Day, a 24-hour period of online giving. We encourage you to log on to our donation page on Tuesday, December 6th and make a donation to SEI.

FirstBank, a partner on the event, is hosting an Incentive Fund which will increase the value of your donation, but this will only hold true for donations made on December 6th. So stop right now and add a reminder in your calendar (see below) to go to GivingFirst.org the 6th and make a donation.

If you are in the Carbondale area on Colorado Gives Day, come celebrate with us! SEI staff will be at Bonfire Coffee (433 Main Street, Carbondale) from 9am to 1pm on December 6th and at Mi Casita (580 Main Street, Carbondale) from 3 to 9pm on the same day. Secure laptop computers will be available at both locations so that you can make your donations while you hang out with (the always fun) SEI staff!

Won't be near Carbondale or a computer on Colorado Gives Day? Not to worry, you can go to our profile page right now and set up a donation to post on the 6th of December. Thank you for considering us in your charity giving this year! Your donation assists SEI in bringing renewable energy education all over the US and the world.
---
Explore Cuba's Remarkable Energy Programs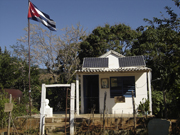 2006 was "The Year of the Energy Revolution" in Cuba. Government Ministries and NGOs like the award-winning Cuba Solar developed a nationwide plan focused on energy efficiency and independence.

During 2006 - 2007 Cuba saved close to one million tons of imported oil through these measures, and reduced their CO2 emissions by 5 million tons.

See Cuba's remarkable achievements in this field for yourself by joining SEI and Global Exchange on a research delegation this April. Visit with energy experts, tour renewable energy sites throughout Cuba, and participate in the international CubaSolar conference.
Renewable Energy & Energy Efficiency in Cuba
April 19 - 29, 2011 - $2600
---
US Airlines Flying on Biofuels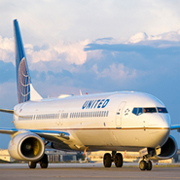 On November 7th, United Airlines operated the first U.S. commercial flight powered by advanced biofuel, utilizing Solazyme Solajet fuel. UA Flight 1403 departed from United's hub at Bush Intercontinental Airport (the heart of big oil) and flew to the airline's hub at Chicago O'Hare International Airport. The aircraft is a United Boeing 737-800 Eco-Skies aircraft, and Continental pilots were be at the helm.

The fuel, produced by Solazyme, is a 40/60 blend of sustainable biofuel and traditional petroleum-derived jet fuel. Meanwhile, in Washington state, Alaska Airlines launched the first commercial, biofuel-powered regularly scheduled flight service in the United States on Wednesday, November 9th. The flights will run from Seattle to Washington, D.C., and between Seattle and Portland. The maiden flight left Seattle on November 9 to Washington, D.C.

Learn more about these exciting biofuel developments on RenewableEnergyWorld.com
---
Win an iPad2!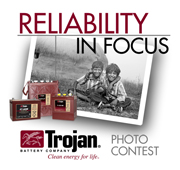 Are you the proud owner of a renewable energy system with Trojan batteries? Submit a photo of your system and you could win a new iPad2.

Whether your off-grid, hybrid, or grid-tied with battery backup system is powered by solar, wind, hydro or another renewable source, Trojan wants to see it! Don't be shy, let your voice be heard by showing off your energy independence.

Photos can include images of Trojan batteries or just a nice shot of the RE system. The deadline to submit photos is Nov. 25. Please visit Trojan's website to read full contest terms and conditions.
---
Solar Power International Success!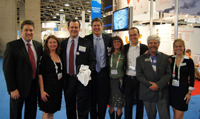 SEI made another strong showing at Solar Power International in Dallas, the premier industry conference. SEI started the week off with a bang, with an ace crew of NABCEP and ISPQ certified instructors teaching four different one and two day classes. We taught over 140 students from all aspects of the industry. Two of the classes focused on system design, including a detailed approach to code-compliant conductor sizing, O&M, installation best practices, and on-site safety.

Thanks to all the alumni and supporters who stopped by our booth — our booth was always easy to find because of the crowd! Catching up with hundreds of new and old friends, and hearing about their jobs (with installers, inverter companies, racking manufacturers, and more!) and industry expertise is always one of the best parts of the conference.
---
Featured Alum - Steve Holmberg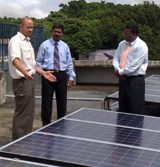 Steve recently became the International Field Operations Project Manager for Skyline Solar in Mountain View, CA. His current project is managing the largest CPV installation in Latin America in Durango, Mexico. His past experience includes installing a demonstration PV site for the national utility on the island of Mauritius in 2009.

In a recent note to SEI Steve stated, "I feel very fortunate to have positioned myself to work on a PV project that could have great implications for the population of Mexico! I fully credit SEI with providing me the technical background to be able to run such a high-level solar project. Upon my return the U.S., I plan on continuing my education at SEI, in a number of other areas - microhydro, wind, straw bale building, etc. Thank you SEI for preparing me so well for a career in solar!"