"
The power of collective impact lies in the heightened vigilance that comes from multiple organizations looking for resources and innovations through the same lens, the rapid learning that comes from continuous feedback loops, and the immediacy of action that comes from a unified and simultaneous response among all participants."
Fay Hanleybrown, John Kania, and Mark Kramer
---
>
The AAI network
consists of
representatives
from more than 100 organizations of various types and with diverse service offerings.
The Steering Committee members represent the following organizations:
Green and Healthy Homes Initiative
Jewish Family and Children's Services
Marin Center for Independent Living
Marin County Aging & Adult Services
Marin County Commission on Aging
Marin County Health and Human Services
Marin County Women's Commission
Marin Interfaith Council
Marin Transit
Senior Access
West Marin Senior Services
Whistlestop
To see a complete list of network participants
click here
.
---
This Chair Rocks: A Manifesto Against Ageism
This book explains the roots of ageism and how it divides and debases, examines the all-American myth of independence, critiques the portrayal of older adults as burdens to society, and describes what an all-age-friendly world would look like.
Learn and connect with others using the collective impact approach, access free resources, and learn about events focused on implementing the collective impact approach.
---
Help form
advocacy strategies to fight food insecurity.
The s
tatewide coalition CA4SSI works to elevate the issue of SSI/SSP benefits being inadequate.
The SF-Marin Food Bank sees this as a food insecurity issue because
this population is ineligible for CalFresh, and because many of the seniors who visit our food pantries are SSI/SSP recipients.
You can help by taking the time to
circulate this survey
to SSI/SSP recipients
or volunteer to hold a SSI/SSP 'listening session'.
The feedback will shape future advocacy efforts.
To host a listening session, please contact Becky Gershon at
bgershon@sfmfoodbank.org.
Advocate for housing at Northgate Mall
. The mall property owners are conducting a survey regarding redevelopment of the Northgate mall about what people would like to see new at the site. "Housing" is an option for the site, along with many other ideas. You can elaborate in the comments section about the type of housing you'd like to see (ie, smaller units suitable for down-sizing neighbors, housing affordable to local workers and people on social security). Please
complete or circulate this Elevate Northgate survey
.
Volume 1, Issue 10 December 2017

From the Program
Director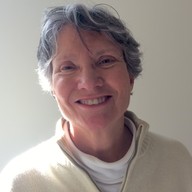 As we reach the end of 2017, let's take a moment to look
back and take note:
My favorite quote this year is "Culture eats strategy for lunch." Dr. Grant Colfax, head of the Marin County Health and Human Services made this statement in a workshop last summer to describe the importance and the challenge of first focusing on cultural changes in an institution, or system, so that strategic changes can take hold. In AAI, we are all about culture change as we build the relationships needed to have the future we envision of an age-friendly county, especially for those in need.
In 2017, the AAI network grew from 65 to more than 100 agencies and organizations. Read more
---
>
Network Spotlight: Looking Forward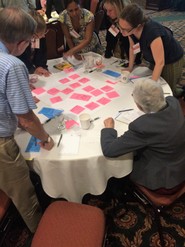 AAI Program Director Linda Jackson shares highlights from Aging Action Initiative's three year strategic plan Moving Forward Together.
The AAI strategic plan was a major collaborative effort. At AAI's Convening in Spring 2017, people did the initial work to define the values we hold dearest in our collective work. They also wrote out initial vision ideas of the network in 2020, and brainstormed actions of how the network can be successful. The planning dialogue continued with key community leaders in retreat late Spring, and again at the July 6th meeting of the Marin Commission on Aging. The Steering Committee approved the final plan in October. Read more
---
Network News:
Behavioral Health and Recovery Services Career Opportunity
The County of Marin is recruiting for a Director of Behavioral Health and Recovery Services (BHRS).
More info
Family Caregiver Support Group
Alzheimer's
Association
offers regularly scheduled meet-ups to give caregivers a place to connect with other caregivers who truly understand what you are going through. Sessions are f
ree. Drop-ins are welcome.
More info
Mental Health and Dementia Workshops Available
The AAI Detect & Connect workshop
helps people recognize concerning behaviors, connect compassionately with older adults and connect individuals with resources. This workshop is perfect for agencies, civil groups, and service staff that interact with older adults. If you are interested in hosting a workshop at your organization click
here
.
Support for Employees and Clients Who are Immigrants
Canal Alliance provides information about how to prepare for an encounter with an immigration officer. This is helpful for both employers of people who are immigrants, and for employees and clients. Canal Alliance workshops inform employers about what to do when an Immigration and Customs Enforcement (ICE) officer comes into an agency or field office to inquire about an employee or client.
More info
---
WED DEC 20
Age Friendly Corte Madera Speaker Series
Every third Wednesday of the month.
More info
THU DEC 21 10:00 AM Section on Aging
Meets the third Thursday of each month at Alma Via of San Rafael. More info
FRI DEC 29 Age Friendly Fairfax Resources for Older Adults Forum
A free forum held on the fourth Friday of every month. Email jodytimms@comcast.net or
click here
.
THU JAN 04
9:00 - 10:00AM Marin Age-Friendly Support Group
Every first Thursday of the month. Same location as Commission on Aging meeting.
10:00 - 12:30PM Commission on Aging Meeting
Every first Thursday of the month.
To see the location and agenda click here.
---
Want to submit news or an event?
---
Aging Action Initiative
The purpose of Aging Action Initiative (AAI) is to promote a countywide age-friendly environment, especially for those in need, collectively created by a strong network of service providers through education, policy advocacy, and service coordination.
For more information:
Email
support@agingactioninitiative.org
Call the AAI support team MARINSPACE
415-492-9444