"
Individuality defines us personally, but we make more progress by blending our talents and interests with those around us. Personal achievement is often trumped by shared success, and the bonus is a deeper connection with those around us."
Steve Kinsey, Former Marin County Supervisor, District 4
---
>
The 85+ population is the fastest-growing cohort in the United States. It is projected to rise from 6.9 million today to 23.5 million in 2060.
In Marin County the 85+ population is projected to rise from
7,000 today to 28,000 in 2060. That means, one out of every ten people living here will be aged 85 and older.
According to the 2010 U.S. Census, America is home to the world's largest population of centenarians, more than 53,300 people 100 years old and older.
California leads the way with 5,921 centenarians. That is more than one-tenth of the nation's total population 100 years old and older.
An estimated 79 centenarians live in Marin County.
Older adults may need resources specific to their chronological, biological or cognitive age.
The best way to navigate some of the information and services available in the county is
the Marin Adult Information and Assistance Line
---
---
Tell your Senators you oppose the high-cost
American Heath Care Act
(AHCA) and its "age tax". To use AARP's automated form,
click here
.
Help create
Equity & Shared Prosperity for All
by joining
Rise Together. To learn more about their advocacy work, data collection, capacity and leadership development,
click here
.
Help pressure the Senate to vote NO on a budget that
raises the eligibility age for
Medicare
and slashes funding on
Medicare
and
Help get the word out about the
Property Tax Postponement
program. The program assists low-income senior/blind/disabled citizens with their property taxes.
The Property Tax Postponement Section is looking to work with county agencies to better serve the public and disseminate information regarding the program.
To help spread the word, contact
Brian Price at 916-322-6410 or email
Volume 1, Issue 8 October 2017

From the Program
Director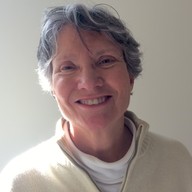 You've heard this statistic: One out of four people in Marin are 60 and older. And likely you've heard this too: In just seven years from now, by 2025, one in three will be 60 and older. Being a nerd for interesting stats, I dove into the California Department of Finance projections page and discovered some more profound changes to expect in Marin:
Today, there are more people over 60 (74,000) than children in school
By 2025, there will be TWO people over 60 (93,000) for every student in school
Being over 85 is on my mind these days. A book club friend in her 80s was just immersed in to the medical and caregiving world because of her husband's late stage cancer. Several colleagues are struggling to find the right place for their parents in their 80s and older needing a safe place to live as their mental abilities fade. I continue to meet people in their 80s who are volunteers, peer counselors, committee members, and advocates, all sage elders who bring their skills and talents to making this a better world. How will we take care of the baby boomer bubble as it stretches into the time when more of us will need help physically or mentally? The older ones among us know that our efforts to change things are more rewarding and more effective when we build connections and work collaboratively. Read more
>
---
>
Network Spotlight: Advanced Resources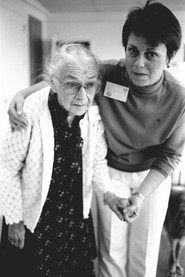 This month we talked to AAI Inform & Connect WorkGroup Member Fred Silverman who shared about the work of Aging Action Initiative, the benefits of collaboration, and the importance of accessing the resources to deal with advanced stages of aging.
What kind of work do you do?
Well, at the Inform & Connect Workshop a few weeks ago, I described myself as "unaffiliated", which got a laugh, but it's not really true. I'm a new member of the Marin County Commission on Aging. I serve on the Health and Nutrition Committee. We're planning a series of presentations in a few months. I'm also on the Aging Action Initiative's Inform & Connect workgroup putting on wonderful workshops for front line and help desk workers. We've done four of those so far, and I helped facilitate.
My passion right now is working with school volunteers through 10,000 Degrees (formerly Marin County School Volunteers). My work is in two schools in Marin City and Mill Valley. Almost all the volunteers are seniors. In these schools, we have 45 volunteers. I believe that more than 40 of them are over 60. It's a way to connect the young and the old, something we all need. Read more
Photo courtesy of Marianne Gontarz York
---
Network News:
AAI's Detect & Connect Program is Ready for Community Outreach
This week, a new group of facilitators completed the Train-the-Trainer program and are poised to conduct the Detect & Connect workshop throughout Marin. The workshop
helps people recognize concerning behaviors, connect compassionately with older adults and connect individuals with resources. Community outreach will target agencies, civil groups, and service staff that interact with older adults. If you are interested in hosting a workshop at your organization click
here
.
CARA 14th Annual Convention
was on September 29, 2017. Highlights can be found
here
.
COA Great Age is Ready
has just been released. To read the latest edition of the Marin Commission on Aging newsletter, click
here
.
Family Caregiver Support Group
Alzheimer's
Association
offers regularly scheduled meet-ups to give caregivers a place to connect with other caregivers who truly understand what you are going through. Sessions are f
ree. Drop-ins are welcome.
More info
Marin Bolder Advocacy: A Nuts & Bolts Training for Marin Nonprofits Inspired to Lead Policy Change,
hosted by Rise Together,
was on September 29, 2017. Copies of the presentations can be found
here
.
Palliative Care Volunteer Training Program
This November, JFCS Seniors At Home's expert staff and guests offer an in-depth 30-hour training. No prior healthcare experience is needed. CEUs available.
More info or sign up
---
TUE OCT 10 Guaranteed Healthcare for All: How We Can Pay for It
Economist Peter Arno to speak.
More info
WED OCT 11 Family Caregiver Support Group: Alzheimer's and Down Syndrome
Meets the second Wednesday of every month at Cedars of Marin. Call 415.526.1352 or
cheryl@cedarslife.org
.
WED OCT 18
Age Friendly Corte Madera Speaker Series
Every third Wednesday of the month.
More info
SAT OCT 21 Walk to End Alzheimer's
Annual fundraising benefit for Alzheimer's Association.
Register or donate
WED OCT 25
Music! Music! Music!
Annual Marin Senior Information Fair.
More info
FRI OCT 27
Age Friendly Fairfax Resources for Older Adults Forum
A free forum held on the fourth Friday of every month. Email
jodytimms@comcast.net
or
click here
.
WED NOV 01
9:00AM-4:00PM AAI Inform & Connect: Advanced Resources
A workshop about the needs of Adults 85+ and those who need more resources.
Register here
7:00-9:00PM Aging in Marin
A Commonwealth Club discussion about how Marin County is creating age-friendly communities and services for its ever increasing number of senior citizens.
Register here
THU NOV 02
9:00 - 10:00AM Age-Friendly Support Group
Same location as Commission on Aging Meeting.
10:00 - 12:30PM Commission on Aging Meeting
SAT NOV 04 Marin Financial Planning Day
Certified Financial Planners are volunteering to offer one-on-one counseling and financial workshops throughout the day. The event is free and open to the public.
More info
THU NOV 16 10:00 AM Section on Aging Meets the third Thursday of each month at Alma Via of San Rafael.
---
Want to submit news or an event?
---
Aging Action Initiative
The purpose of Aging Action Initiative (AAI) is to promote a countywide age-friendly environment, especially for those in need, collectively created by a strong network of service providers through education, policy advocacy, and service coordination.
For more information:
Email
support@agingactioninitiative.org
Call the AAI support team MARINSPACE
415-492-9444