"
A key to success with wildfire preparedness is a community prevention partnership among residents, businesses and stakeholders. While your fire department is there for you for the emergency, our best work is before the fire. Please contact them to help you and your neighbors help with preparedness. We have many different ways to assist you and we never close."
Christopher Gray
Fire Chief, San Rafael
---
>
---
Emergency Alert Services To stay up-to-date on information from local public safety departments, sign up with
Nixle or Alert Marin.
Help for Our Business Partners in Sonoma California's Better Business Bureau offers tips and resources to help businesses recover from, rebuild after, and donate to the Northern Californian Wildfires. Northern California Better Business Bureau
Help for Your Business to Build an Emergency Plan The Marin Business Emergency Readiness Program was developed to help Marin County businesses thoughtfully prepare for, respond to and quickly recover from major emergencies and local disasters. Ready Marin Ready Business
Housing Resources for Those Affected by the Wildfires Information about disaster-related housing opportunities and upcoming ordinance changes. Sonoma County Housing Resources
Housing Resources for Elderly Fire Victims Senior Living Services can connect older adults with a free one week stay in independent living. For more info call Margie Cuitti at 415-531-4663.
How You Can Help with Housing for Fire Victims
Lilypad Homes offers free consulting for homeowners interested in learning how to turn an empty bedroom into a unit. Lilypad Homes
---
Volunteer Your Professional Services
Your talents in medicine, public health, safety, logistics, project management, behavioral health, and many other support areas can be put to use for the North Bay victims or for future disasters and large-scale emergency deployments.
Join Marin Medical Reserve Corps (MMRC)
Double Your Donation
Help Rebuild NorthBay
More than 250 community leaders have gathered to form this
new nonprofit group
dedicated to addressing wild fire recovery.
Rebuild NorthBay
is looking for additional business, environmental, and community leaders to serve on the committee. Anyone interested, please send an email to info@rebuildnorthbay.org.
Volume 1, Issue 9 November 2017

From the Program
Director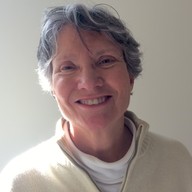 The views of devastation from the SMART train, the pictures of places completely changed from when we last visited, the images of neighborhoods smoldering. We'll be remembering the October 2017 Northern California wildfires for years to come. During a disaster like this, we feel that strong connection once again with our neighbors to the north.
Some years ago, friends of my husband lost their dream home. It was a passively heated and cooled home in Texas, with a unique design that meant the home went up, literally, like a chimney. Everything was gone. The restart from the shock and loss took years, and unalterably changed their lives. They never imagined what it would take to rebuild their lives together. They took the first steps and gradually managed to find a new way together.
Yes, it will take years to recover, and it will not be the same. Rob Eyler, at the recent Economic Forecast presented by the Marin Economic Forum, said that reconstruction of homes would begin in earnest in about one year. Just over four percent of Santa Rosa's housing stock was lost in two days. People need homes before then, some will be looking south, and some will need long-term temporary stays. Housing is a most basic need for all of us, and we will be seeing people seek shelter as winter approaches. Read more
>
---
>
Network Spotlight: Emergency Preparedness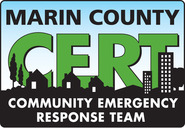 This month we talked to Maggie Lang, Marin County CERT Coordinator who shared about emergency preparedness, special considerations for older adults, and how collaboration is everything in her vision for an age-friendly Marin.
What kind of work do you do?
I am the Coordinator for the Community Emergency Response Team (CERT) program for the County of Marin and also work with the Get Ready program. CERT is a national program under FEMA (Federal Emergency Management Association) with more than 600,000 CERT-trained emergency volunteers.
In Marin, we have 10 CERT classes a year in five different locations, including Novato, San Rafael, Central Marin, Southern Marin and West Marin. Residents from 14 – 90 years of age take the classes with an average age of 52. Classes are about half men and half women. We partner with local fire departments to put on the CERT classes. The classes cost $45 to cover the cost of class materials. We also offer scholarships.
People learn about basic first aid, including how to stop bleeding, move people safely and lift heavy objects, put out small fires and respond after a disaster. These are the people who will step up to help their communities post-disaster. Some of our towns and cities have protocols about how CERTs will respond by setting up a command center. CERT-trained volunteers are ready to work with local fire departments to go out and check on their neighbors. Read more
---
Network News:
Mental Health and Dementia Workshops Available
The AAI Detect & Connect workshop
helps people recognize concerning behaviors, connect compassionately with older adults and connect individuals with resources. This workshop is perfect for agencies, civil groups, and service staff that interact with older adults. If you are interested in hosting a workshop at your organization click
here
.
Family Caregiver Support Group
Alzheimer's
Association
offers regularly scheduled meet-ups to give caregivers a place to connect with other caregivers who truly understand what you are going through. Sessions are f
ree. Drop-ins are welcome.
More info
HEAL Older Adult Funding Opportunity
Marin Community Foundation (MCF) has announced a funding opportunity under MCF's Healthy Eating & Active Living strategic initiative, focused on serving older adults.
More info
Healthy California
hosted
Guaranteed Healthcare for All: How We Can Pay
on October 10 with Economist Peter Arno. If you missed it, you can see the video on their
Facebook page
.
Palliative Care Volunteer Training Program
This month, JFCS Seniors At Home's expert staff and guests offer an in-depth 30-hour training. No prior healthcare experience is needed. CEUs available.
More info or sign up
---
TONIGHT! 6:00PM Band Together Bay Area
A live music benefit with 100% of ticket sales going to the Tipping Point Emergency Relief Fund, supporting community partners working on the front lines to help those hit hardest by the North Bay fires.
Buy tickets
TUE NOV 14 CVNL Heart of Marin Application Deadline
Recognition and cash awards for outstanding nonprofits and the committed individuals who serve them.
More info
WED NOV 15
Age Friendly Corte Madera Speaker Series
Every third Wednesday of the month.
More info
THU NOV 16 10:00 AM Section on Aging
Meets the third Thursday of each month at Alma Via of San Rafael. More info
FRI NOV 24 Age Friendly Fairfax Resources for Older Adults Forum
TUES NOV 28 #Giving Tuesday
A global day of giving utilizing social media and the generosity of people around the world to encourage the donation of time, resources and talents to address local challenges.
More info
THU DEC 07
9:00 - 10:00AM Marin Age-Friendly Support Group
Every first Thursday of the month. Same location as Commission on Aging meeting.
10:00 - 12:30PM Commission on Aging Meeting
---
Want to submit news or an event?
---
Aging Action Initiative
The purpose of Aging Action Initiative (AAI) is to promote a countywide age-friendly environment, especially for those in need, collectively created by a strong network of service providers through education, policy advocacy, and service coordination.
For more information:
Email
support@agingactioninitiative.org
Call the AAI support team MARINSPACE
415-492-9444