Please like us on Facebook!
---
June is Pride month! Is your organization doing all it can to support LGBT older adults? Brush up on best practices with this
guide to inclusive services
from SAGE, and consider scheduling a
cultural competency training
with The National Resource Center on LGBT Aging. Also check out Marin's
Spahr Center
for local programs for LGBT older adults!
---
---
adf
Speak up for housing!
AAI advocates for local funding, support, and streamlining for housing. Join us in asking city and town councils and the Board of Supervisors to encourage more accessory dwelling units throughout Marin. For more information about how to participate in this month's advocacy effort, contact support@agingactioninitiative.org.
CA Disability Capitol Action Day
Join hundreds of people with disabilities and allies in a resource fair, rally, and march from Cesar Chavez Park in Sacramento to the State Capitol to advocate for civil rights! Coordinated by The Disability Action Coalition. June 7, 9am
–3pm. Register here.
CARA Statewide In-District Senior Lobby Day
The California Alliance for Retired Americans will hold its annual lobby day in each of the State Assembly and Senate Districts on June 8. Constituents will meet with their elected officials to talk about CARA's key priority bills. To join, call CARA at 877-223-6107.
---
AAI Staff Pick
Lives Well Lived
depicts the experiences of 40 adults age 75 and up as they share insights on living and aging. Historical, pertinent, and moving, this documentary will challenge your stereotypes of aging while inspiring you to make the best of your life, no matter your situation. See it at
The Rafael
this Wednesday and Thursday!
---
Volume 2, Issue 5

June 2018

From the Program
Director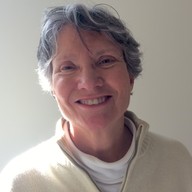 My husband and I decided to downsize this summer.
Our family home, long an empty nest since our youngest ones flew away, is simply too large for two people. There were rooms we don't go into, parts of the yard that only the gardener ever sees, and decades of stuff that seems to reproduce when we aren't watching. Most of all, we have a home that deserves to be full with a new happy family.
The challenge is: where can we move to in Marin? We want a smaller place in a neighborhood where we can walk about, close to restaurants, shops, and the movies. After months of searching, we feel like we got the last new unit in Marin. And, with little new housing being proposed in Marin, other older people will find it even more challenging to downsize to a smaller home.
And, no doubt about it, the process of downsizing is daunting.
---
Our Families with Dementia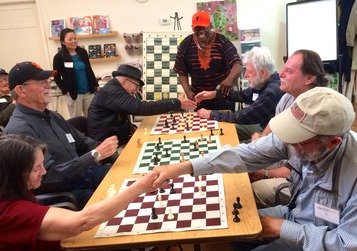 By Dana Pepp and Jim Ward
Everyone knows someone with dementia. It is estimated that up to 8,000 adults in Marin County are currently diagnosed with memory loss, and that number is growing rapidly as our population ages.
Luckily, Marin has various supports for families with memory loss: two high-quality adult day programs — Marin Adult Day Health Center and Senior Access — as well as many home care providers, including JFCS, that provide dementia care.
We say "families with memory loss," because this journey really does affect the whole family, including friends and neighbors. In a recent survey, we asked respondents how many people are affected by their loved one's memory loss. One caregiver responded: 24. Twenty-four people directly affected by one person's diagnosis and journey into memory loss!
Read more
.
---
Check It Out
Kaiser pledges $200 million for affordable housing
Kaiser Permanente will invest $200 million in affordable housing and homelessness prevention programs. "The quality of where and how we live, work, learn and play has a big impact on our health," Bechara Choucair, Kaiser's chief community health officer, told the
San Francisco Chronicle
. "There's no question that housing stability and health are totally connected."
Read more
.
"How to Age Well and Stay in Your Home"
Helpful article in the
New York Times
with tips on decluttering and safety measures to allow more people to safely age in place.
Read more
.
AgeSong Marin Conversation Groups
Lively conversation groups for seniors who want to be with others the same age to talk, listen, laugh, and learn. Groups meet weekly for 8 weeks
at community centers around Marin
and are led by two experienced senior facilitators.
AgeSong Marin will be accepting participants for groups beginning this summer. Call 415-234-5040 or visit www.agesongmarin.org for more information. Cost:
$80 with discounts and scholarships available.
---
Commission on Aging monthly meeting
Thurs, June 7, 10am
The Commission is a 23-member advisory council to the Board of Supervisors that works closely with Aging and Adult Services on behalf of Marin's older adults. This month's feature presentation will be
"Getting Around Marin",
from Marin Transit's Erin McAuliff. San Geronimo Valley Community Center at 6350 Sir Francis Drake Blvd. More info.
LGBT Dementia Care Summit
Thurs, June 7, 8:30am–2pm
Featuring a presentation by Dr. Jason Flatt on the latest LGBT dementia research, panel presentations on care partners and promising practices, a project progress report, free lunch, and break out groups for an interactive dialogue about challenges and solutions. Milton Marks Conference Center in San Francisco.
More info here
and
register here
.
Moving Marin Forward 2018: Getting Ready for Green Transportation Innovation
Fri, June 8, 8am–2pm
A workshop hosted by the Transportation Authority of Marin looking at how Marin can lead on issues related to emerging technology, environmental stewardship, and efficient transportation systems. Embassy Suites in San Rafael.
Register here
.
Board of Supervisors Fair Housing Workshop
Tues, June 12, 5:30pm
Marin County Board of Supervisors Public workshop on barriers to fair housing choice in Marin and proposed recommendations. Board of Supervisors Chambers at 3501 Civic Center Drive in San Rafael.
More info
.
North Bay Elder Justice Summit
Fri, June 15, 8am–4:30pm
Sonoma, Napa, and Marin Counties invite you to join a professional training on the current trends and challenges of elder justice and elder abuse prevention at the second Elder Justice Summit. Topics will include elder abuse investigation and prosecution, housing, capacity, dementia, collecting/hoarding behaviors, LGBT issues, and more.
Register here
.
Section on Aging monthly meeting
Thurs, June 21, 8–11am
A network alliance advocating for and promoting the development, coordination, and implementation of older adult services in Marin County. Meets each third Thursday at Alma Via of San Rafael.
More info
.
North Bay Food Policy Council Convening
A gathering for the North Bay food policy councils and local food system advocates. Come share information, learn together, and spark our collective capacity to improve our regional food system.
Lucchesi
Community Center in
Petaluma
. Contact Julia Van
Soelen
Kim at
jvansoelen
@ucanr.edu with questions.
---
Want to submit news or an event?
---
Aging Action Initiative
The purpose of Aging Action Initiative is to promote a countywide age friendly environment, especially for those in need, collectively created by a strong network of service providers through education, policy advocacy, and service coordination.
www.agingactioninitiative.org
415-419-2598