"
The value in community collaboration among agencies is that it allows for sharing of information and resources in order to work together to integrate a cohesive delivery system to older adults in Marin County."
Shelley Dombroski
Regional Director,
Alzheimer's Association, Northern California and Northern Nevada
---
>
---
How the Commission on Aging responded to the Mental Health Services Act (MHSA) Three Year Integrated Plan for Marin County.
Read
---
Tell your Senators you oppose the high-cost
American Heath Care Act
(AHCA) and its "age tax". To use AARP's automated form,
click here
.
Participate in the development of the
Marin County Department of Health and Human Services Strategic Plan
. To take the survey,
click here
.
Join the
MTC Policy Advisory Council
. The Metropolitan Transportation Commission is recruiting 27 individuals for its Council to advise MTC on transportation-related policies in the nine-county San Francisco Bay Area, incorporating diverse perspectives regarding the environment, the economy and social equity. To apply,
click here
.
Help get the word out about the
Property Tax Postponement
program. The program assists low-income senior/blind/disabled citizens with their property taxes.
The Property Tax Postponement Section is looking to work with county agencies to better serve the public and disseminate information regarding the program.
To help spread the word, contact
Brian Price at 916-322-6410 or email
Volume 1, Issue 5 July 2017

From the Program
Director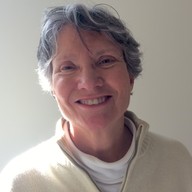 It's July and for many of us, it's time to visit family and friends. In my summer holiday travels so far, I've met fellow passengers "going home to visit my mom" or dad, who is 87 or 97. We are a sociable species after all, and for most of us, time together is something to anticipate. Good things will happen—the camaraderie of sharing stories, and the creation of shared memories that come from serendipitous adventures.
In 2015 it was recorded that 44% of Marin residents 65 and older live alone (compared to 37% in the US). No doubt, many of our older adults look forward to visits from, or to, their families this summer. For others who have become isolated from family moving away for jobs or affordable housing, the death of friends, or the loss of a driver's license, loneliness and related depression can be devastating. What was a lovely home and neighborhood for a family can become an island far from beloved people and once-loved activities.
This month we spotlight Mental Health, including dementia, Alzheimer's and depression. Marianne York brings experience and an artist's eye to the topic. I know you'll enjoy her insights to what is a topic we'll be exploring more in the months to come.
My father had Alzheimer's. Read more
>
---
>
Network Spotlight: Mental Health and Dementia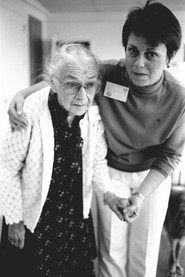 AAI interviewed member Marianne Gontarz York, M.S.W, L.C.S.W., gerontologist and photographer. Marianne is a renaissance woman, with a passionate, thoughtful and insightful understanding of the mental health and aging landscape in Marin.
She talks about becoming an advocate for older adults and being a part of the AAI Mental Health and Dementia workgroup. Her award-winning black and white photos are featured throughout.
What is Mental Health? Dementia?
There is curiously no straightforward definition of mental health. We can better define the absence of mental health: a mental illness or a disturbance. I consider Mental Health good Brain Health. When it comes to illness and disturbance, the American Psychiatric Association (APA) is the ultimate definer.
Disturbances in mental health are classified into a system based on the APA Diagnostic and Statistical Manual of Mental Disorders, commonly referred to as DSM-V. Disturbances that are often associated with aging are: Dementia, Delirium, Amnesic and other cognitive disorders now called Major Neurocognitive Disorders, Depressive Disorders, Anxiety Disorders and Substance-related Disorders.
How are you involved?
I have worked in both areas of mental health throughout my nearly four-decade career. I have directed both mental health and Alzheimer's adult day health and day care programs. Read more
---
---
THU SEP 07
9:00 - 10:00AM Age-Friendly Support Group
Same location as Commission on Aging Meeting.
10:00 - 12:30PM Commission on Aging Meeting
WED SEP 13 AAI Dectect & Connect Train the Trainer (P1)
THU SEP 21 AAI Inform & Connect: A Workshop for Frontline Workers Who Help Older Adults
Save the date. More information to come!
SUN SEP 24 Whistlestock
A
nnual benefit concert for Whistlestop.
More info
SEP 26-27
Building the Senior Movement, Building the Senior Vote
14th Annual CARA Convention.
More info
OCT 03 AAI Dectect & Connect Train the Trainer (P2)
Part Two is a mandatory practice session to complete the training.
OCT 21 Walk to End Alzheimer's
Annual fundraising benefit for Alzheimer's Association.
Register or donate
WED OCT 25
Music! Music! Music!
Annual Marin Senior Information Fair.
More info
---
Want to submit news or an event?
---
Aging Action Initiative
The purpose of Aging Action Initiative (AAI) is to promote a countywide age-friendly environment, especially for those in need, collectively created by a strong network of service providers through education, policy advocacy, and service coordination.
For more information:
Email
support@agingactioninitiative.org
Call the AAI support team MARINSPACE
415-492-9444