Volume 1, Issue 7 September 2017

From the Program
Director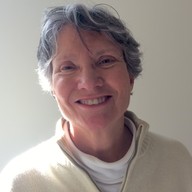 There are three rights from the United States Declaration of Independence that are embedded into our national DNA: life, liberty and the pursuit of happiness. Here in Marin, in the Aging Action Initiative, we care deeply about the lives of older adults, the importance of living independent and free lives, and the ability of each of us to to make the most of our time here.
In 2016, I first became part of the AAI network to help the Inform & Connect workgroup put on a workshop about resources for older adults in Marin. One of the priorities of the over 65 agencies and organizations in the AAI network then (and now) was "no wrong door" for anyone calling for help. The workgroup's Inform & Connect workshops ended up reaching nearly 150 people. Attendees shared their enthusiasm for learning about housing options and Marin Transit's travel navigators, how to protect against financial abuse, and other contacts and tools to help them do their work more effectively. It helped that we were able to offer CEUs for professional development in the second two workshops. Read more
>
---
>
Network Spotlight: Information and Access
AAI interviewed Cathy Bleecker, Nutrition Program Manager, and Terri Sylvain, Care Manager, both with West Marin Senior Services. West Marin Senior Services is a non-profit agency that has been providing services for over forty years to older adults in all of the 15 unincorporated villages and ranches that make up the 325 square miles of West Marin. Cathy and Terri talk about the many resources, services and partnerships needed to help seniors live safely with dignity and respect in their community.
What do you do for West Marin Senior Services?
TERRI: I am one of four case managers at WMSS; my territory is the northern section of West Marin, including Marshall, Tomales and Dillon Beach. I meet with seniors in their homes to assess their living situation, advocate on their behalf and determine what assistance they might need, and provide options and solutions for successful aging.
CATHY: I run the Home Delivered Meals and the Senior Lunch programs. The Home Delivered Meals serves 3 times a week in San Geronimo Valley, Point Reyes Station, Inverness, Dillon Beach, Tomales and places in between. The Senior Lunch serves about 40 seniors every week at the Dance Palace in Point Reyes. It's my responsibility to find, train and schedule volunteers for both these programs.
How did you get into this kind of work?
TERRI: I worked for 25 years in the long-term care insurance industry. After I left the corporate world, I attended Dominican University of California and received my B.A. in Psychology. Working with seniors was and is important to me, so my undergraduate internship was at West Marin Senior Services. Upon graduation I was offered a position at WMSS. I signed on for one year and I am now entering my ninth year. I still love what I do!
CATHY: I worked in the hospitality business for many years, in customer service, at hotels and rented apartments. I also volunteered at my church for different events such as funerals and fundraisers.
In what ways does your organization help our older adults?
TERRI: We connect seniors to services. We offer case management and home care referrals, and provide respite grants to family caregivers, friendly visiting, transportation assistance, home delivered meals, a senior lunch program and home care equipment loans. We also offer community education and wellness by sponsoring workshops, support groups and senior activities to promote healthy lifestyles. When living at home is no longer the best option, we offer assisted living at Stockstill House.
CATHY: The Home Delivered Meals program is the only service of its kind in West Marin. We provide heart smart, nutritious and tasty fresh meals to homebound seniors. Sometimes, people just getting out of the hospital also use our program until they are on their feet again. We provide a lunch or evening meal with fruit and milk. When volunteers deliver meals, they also check-in and visit with people. They are often the only person a senior will see that day, so it's essential socialization. Read more
---
Network News:
Age Friendly Corte Madera
, Twin Cities Village, Corte Madera Parks and Recreation Department, and Age-Friendly Solutions continue the Third Wednesday Speaker Series.
More info
Family Caregiver Support Group: Alzheimer's
Alzheimer's
Association
offers regularly scheduled meet-ups for caregivers to place to connect with other caregivers who truly understand what you are going through. Sessions are f
ree. Drop-ins are welcome.
More info
Family Caregiver Support Group: Alzheimer's and Down Syndrome
The Alzheimer's Association in collaboration with the Down Syndrome Connection of the Bay Area invite you to attend an education and support group. Meets the second Wednesday of every month at Cedars of Marin. For more information contact Cheryl White, LMFT Cedars Associate Executive Director, 415.526.1352 or
cheryl@cedarslife.org
.
Palliative Care Volunteer Training Program
This November, JFCS Seniors At Home's expert staff and guests offer an in-depth 30-hour training. No prior healthcare experience is needed. CEUs available.
More info or sign up
Senior Access Welcomes New Chief Growth Officer
After 5 years with Senior Access, Executive Director Jim Ward retired and is staying busy as a Senior Access volunteer and Board member. Consultant and former Senior Access Board member,
Dana Pepp has joined the executive team as Chief Growth Officer (CGO). Her
mission and role is to help Senior Access to grow, and to ensure that every family touched by dementia will have access to Senior Access. Dana also serves on the AAI Steering Committee. She can be reached at
dpepp@senioraccess.org
.
Transportation Authority of Marin (TAM) Releases Draft Strategic Vision Plan Available for public comment, the draft includes these following sections that mention older residents and their mobility: Senior Mobility (pp. 40-41), Ranking of senior mobility (p. 45), and Description of envisioned senior mobility services (p. 78). To review the plan and comment click here.
West Marin Senior Services Weekly Senior Lunch Every Thursday at the Dance Palace in Point Reyes. For more info call Cathy Bleecker 415-633-8148 x104 or click here.
---
SAT SEP 16 Affordable Housing Fair
A free community event.
More info
THU SEP 21
AAI Inform & Connect: A Workshop for Frontline Workers Who Help Older Adults
Register
here
FRI SEP 22 Transportation Authority of Marin (TAM) Strategic Vision Plan: Deadline for Comments
Submit comments at
marinvision@tam.ca.gov. View the plan here.
SUN SEP 24 Whistlestock
A
nnual benefit concert for Whistlestop.
More info
SEP 26-27
Building the Senior Movement, Building the Senior Vote
14th Annual CARA Convention.
More info
THU OCT 05 Alzheimer's Association: Understanding and Responding to Dementia-Related Behavior
The program is free and reservations are requested. Call 1-800-272-3900 to reserve.
More info
9:00 - 10:00AM Age-Friendly Support Group
Same location as Commission on Aging Meeting.
10:00 - 12:30PM Commission on Aging Meeting
SAT OCT 21 Walk to End Alzheimer's
Annual fundraising benefit for Alzheimer's Association.
Register or donate
WED OCT 25
Music! Music! Music!
Annual Marin Senior Information Fair.
More info
WED NOV 01 AAI Inform & Connect: A Workshop about Resources for Adults 85+ Save the date! More information to come.
SAT NOV 04 Marin Financial Planning Day
Certified Financial Planners are volunteering to offer one-on-one counseling and financial workshops throughout the day. The event is free and open to the public.
More info
---
Want to submit news or an event?
---
Aging Action Initiative
The purpose of Aging Action Initiative (AAI) is to promote a countywide age-friendly environment, especially for those in need, collectively created by a strong network of service providers through education, policy advocacy, and service coordination.
For more information:
Email
support@agingactioninitiative.org
Call the AAI support team MARINSPACE
415-492-9444
---