"
In our update of the City's General Plan, we were fortunate to have the active participation from our city's Age-Friendly representatives to assure that our long-range plan takes into account the needs of our aging residents.
"
Bob Brown
Community Development Director
City of Novato
---
>
The difference between these movements?
Age-Friendly
cities and communities are cross-sector collaborations that address broad policies, practices and programs across
eight domains of livability that influence the quality of life of older adults.
Villages are membership-driven, grassroots
nonprofit oragnizations that act according to
the needs of their members to age safely and successfully in their own homes.
---
---
Tell your Senators you oppose the high-cost
American Heath Care Act
(AHCA) and its "age tax". To use AARP's automated form,
click here
.
Participate in the development of the
Marin County Department of Health and Human Services Strategic Plan
. To take the survey,
click here
.
Join the
MTC Policy Advisory Council
. The Metropolitan Transportation Commission is recruiting 27 individuals for its Council to advise MTC on transportation-related policies in the nine-county San Francisco Bay Area, incorporating diverse perspectives regarding the environment, the economy and social equity. To apply,
click here
.
Help get the word out about the
Property Tax Postponement
program. The program assists low-income senior/blind/disabled citizens with their property taxes.
The Property Tax Postponement Section is looking to work with county agencies to better serve the public and disseminate information regarding the program.
To help spread the word, contact
Brian Price at 916-322-6410 or email

From the Program
Director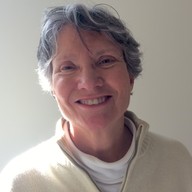 I first learned about the Age-Friendly movement at the 2012 conference of the California chapter of the American Planning Association, also known as APA. For years, every APA conference had something about planning for older residents. This time though APA collaborated with another national organization, AARP to help publicize the unveiling of a new "Network of Age-Friendly Communities" planning tool.
I sat in on a session titled "Child- and Age-Friendly Planning." Five years ago, we were already hearing about the challenges facing older residents in Marin. Where can they live comfortably? How can they easily get around if they stop driving? What can they do for income and engagement in the community? The speakers explained that the majority of people want to grow old in their hometown, how community design enables independence, and how planning for intergenerational communities helps residents of all ages.
The Age-Friendly project was developed by the World Health Organization "to connect cities, communities and organizations worldwide with the common vision of making their community a great place to grow old in." It has grown into a movement. Read more.
>
---
>
Network Spotlight: Age-Friendly Novato

AAI interviewed member Michael Hagerty, Ph.D., Professor emeritus at UC Davis and chair of Age-Friendly Novato. He talks about the Age-Friendly movement, the importance of collaboration, and how to achieve an age friendly Marin.
What is the Age-Friendly Novato? How you are involved?
Age-Friendly Novato is part of a network of communities recognized for best practices in providing for the safety, health, and independence of all citizens of all ages. The Age-Friendly best practices are sponsored by the World Health Organization and by AARP in the US.
Age-Friendly planning often focuses on older citizens because of the many challenges and disabilities they have in later life, but we find that the same accommodations can benefit other citizens. For example, curb cuts that help an older citizen in a wheelchair will help a mother with a stroller just as much.
I began working for Age-Friendly Novato a year ago, and have recently chaired the task force.
How did you get into this kind of work?
For many years, I taught psychology at the UC Davis Graduate School of Management, specializing in Quality of Life analysis. I wrote Assessing Quality of Life and Living Conditions to Guide National Policy (2002) with Joachim Vogel and Valerie Møller, about best "quality of life" assessment practices, focusing on European programs and successes. Read more.
---
Network News:
AAI Steering Committee
Chair Joe O'Hehir was in the IJ's Marin Voice sharing his opinion about creating 'aging equity'.
Read more
.
Dominican Sisters
tranisitional housing plan gets green light from the City of San Rafael.
Read more
.
Marin Access
announced that Clipper card representatives are available all this month to visit your organization and help seniors sign up for discounted transit cards. Contact Lysa Hale
lhale@mtc.ca.gov
Nonprofit and government entities
are elgible for grants to make communities livable for people of all ages. June 30 is the deadline to apply for the
AARP Community Challenge
funding.
---
Presentation: Draft AAI Strategic Action Plan
TUE SEP 12 AAI Dectect & Connect Train the Trainer (P1)
Applications for the training will be made available this summer.
THU SEP 21 AAI Inform & Connect: A Workshop for Frontline Workers Who Help Older Adults
Save the date. More information to come!
OCT 03 AAI Dectect & Connect Train the Trainer (P2)
Part Two is a mandatory practice session to complete the training.
WED OCT 25 Annual Marin Senior Information Fair
---
Want to submit news or an event?
---
Aging Action Initiative
The purpose of Aging Action Initiative (AAI) is to promote a countywide age-friendly environment, especially for those in need, collectively created by a strong network of service providers through education, policy advocacy, and service coordination.
For more information:
Email
support@agingactioninitiative.org
Call the AAI support team MARINSPACE
415-492-9444