"
Farm to table means
everyone's
table. That's why we are launching a Mobile Market. Collaboration will be key to distribute the food from the farmers to our local community—especially the under-served and Marin's older adults."
Brigitte Moran, CEO
Agricultural Institute of Marin (AIM)
---
>
Across the US one in six older adults is facing food insecurity.
Read more
Of all respondents to Marin's assessment survey of older residents, 29% were at high nutrition risk. When asked about issues of concern, almost a third of older adults surveyed who were at or below the
Elder Economic Security Index (EESI)
responded that they were concerned about having enough food to eat.
Read more
---
---
Tell your Senators you oppose the high-cost
American Heath Care Act
(AHCA) and its "age tax".
Sign the petition
Volume 1, Issue 6 August 2017

From the Program
Director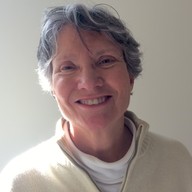 This month's spotlight is on food insecurity. After all, August is all about harvesting – the start of reaping what was sown in the spring. In our markets, we are enjoying an abundance of fresh fruit and vegetables from California farms. As Marv Zauderer of ExtraFood told me in our interview this month, meals are where love can be found. The experience of breaking bread is at the heart of our civilization.
The good news is that, according to Marin County Health Rankings we rank in the top third of California counties for 'access to healthy foods.' The hard fact, however, is that thousands of older neighbors in Marin don't have the peace of mind that comes from having a full cupboard.
The U.S. Department of Agriculture defines food insecurity as "limited or uncertain availability of nutritionally adequate foods or uncertain ability to acquire these foods in socially acceptable ways." Read more
>
---
>
Network Spotlight: Food Insecurity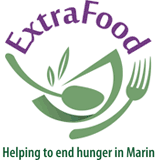 AAI interviewed member Marv Zauderer, Founder and Executive Director of ExtraFood, an organization "helping to end hunger in Marin."
How did you get into this kind of work?
For as long as I can remember, hunger has been the problem that has broken my heart. I think this comes from my Jewish upbringing – where food and a meal around the table were central to connecting everyone in the family.
My first career was in high tech and then I switched careers to psychotherapy. It was first as a psychotherapist working with vulnerable children and families in Marin that I began to see with my own eyes people who were struggling in my own community.
I started to hear the call to work on the problem of hunger. As it became louder, I had to figure out the best way to help. I started meeting with people in the community who were working on hunger, reading, watching documentaries, and learning about what people were doing about food and hunger.
I learned that 40% of edible food is wasted in the U.S. And, food waste in our landfills creates an enormous environmental problem. If global food waste were a country, it would rank 3rd in greenhouse gas production after the U.S. and China. In Marin, right here in our own community, there are thousands of people worrying about where their next meal will come from, while some of the best food in the world is wasted. And, so many of the hungry are hidden to so many of us, like homebound seniors and people working more than one job to try to make ends meet.
Read more
---
Network News:
Happy Birthday Jim! AAI Steering Committee member and Senior Access Executive Director, Jim Ward is turning 70 and you're invited. The party is Sunday August 20, 2017. RSVP to
jward@senioraccess.org
.
AAI Steering Committee
welcomes new members
Diane Krantz
and Dr. Lisa Santora, Deputy Public Health Officer of Marin County.
Age Friendly Corte Madera
, Twin Cities Village, Corte Madera Parks and Recreation Department, and Age-Friendly Solutions continue the Third Wednesday Speaker Series.
More info
Alzheimer's Caregiver Support Group
Alzheimer's
Association
offers regularly scheduled meet-ups for caregivers to place to connect with other caregivers who truly understand what you are going through. Sessions are f
ree. Drop-ins are welcome.
More info
Grant Opportunity from MARINSPACE
Recently, MARINSPACE announced that it will be closing operations the end of this year and is offering its assets through a Request for Information (RFI) process. Aging Action Initiative Program Director Linda Jackson and MARINSPACE Executive Director Shelley Hamilton are committed to a smooth transition of records, administrative support and social media resources to AAI.
About the RFI
Palliative Care Volunteer Training Program
This November, JFCS Seniors At Home's expert staff and guests offer an in-depth 30-hour training. No prior healthcare experience is needed. CEUs available.
More info or sign up
SparkPoint Marin Introduces New Housing Advocate
Leslie Klor joins SparkPoint Marin as part of an effort to specialize in services for individuals from 60 to 70 years to help with life circumstances that are critical to financial health for this age group.
Read here
---
THU AUG 31 AAI Detect & Connect Train the Trainer Deadline
Applications accepted until 5:00PM.
Apply here
FRI SEP 01 MARINSPACE RFI Deadline
Applications accepted until 5:00PM.
More info
THU SEP 07 Monthly Meetings
9:00 - 10:00AM Age-Friendly Support Group
Same location as Commission on Aging Meeting.
10:00 - 12:30PM Commission on Aging Meeting
WED SEP 13 AAI Dectect & Connect Train the Trainer (P1)
Applications for the training now being accepted.
Apply here
THU SEP 21 AAI Inform & Connect: A Workshop for Frontline Workers Who Help Older Adults
Save the date. More information to come!
SUN SEP 24 Whistlestock
A
nnual benefit concert for Whistlestop.
More info
SEP 26-27
Building the Senior Movement, Building the Senior Vote
14th Annual CARA Convention.
More info
TUE OCT 03 AAI Dectect & Connect Train the Trainer (P2)
Part Two is a mandatory practice session to complete the training.
Apply here
SAT OCT 21 Walk to End Alzheimer's
Annual fundraising benefit for Alzheimer's Association.
Register or donate
WED OCT 25
Music! Music! Music!
Annual Marin Senior Information Fair.
More info
---
Want to submit news or an event?
---
Aging Action Initiative
The purpose of Aging Action Initiative (AAI) is to promote a countywide age-friendly environment, especially for those in need, collectively created by a strong network of service providers through education, policy advocacy, and service coordination.
For more information:
Email
support@agingactioninitiative.org
Call the AAI support team MARINSPACE
415-492-9444
---