Please like us on Facebook!
---
AAI has been populating our
resource library
of reports, toolkits, and guides for our network members. Check it out for specific information on older adults in Marin, advocacy tools, cultural competency guides, and brief explanations from AAI of critical agencies and organizations. Please let us know if your agency has a report to submit!
---
---
adf
MHSA Innovations Proposal Released for Public Comment
The 30 day public comment period for the MHSA (Mental Health Services Act) Innovations Proposal "Utilizing Technology to Increase Access to Mental Health Services and Supports for Older Adults in Marin County" is now open. The public comment period will end on August 10th.
Read the plan here
.
A Public Hearing for this proposal will take place at the Mental Health Board Meeting on Tuesday, August 14 at 6pm at 20 N. San Pedro Road, San Rafael, in the Point Reyes Conference Room. The Board of Supervisors will review and consider the proposal on Tuesday, August 21 (time TBD). The public is welcome at both meetings. For more information, please contact Chandrika Zager, LCSW, MPH, Senior Program Coordinator at the County of Marin's Department of Health and Human Services at 415-473-6844.
---
AAI Staff Pick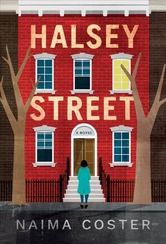 In
Halsey Street
, social dynamics are played out within a small, broken family unit. Gentrification, housing, classism, and yes, aging, are all fearlessly tackled in Naima Coster's debut novel.
Read more
.
---
Volume 2, Issue 6

July 2018

From the Program
Director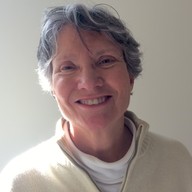 For many of us, summer is the season of visiting new and favorite places, and seeing old friends and distant family. It's also the time we head out to open spaces, enjoying the fresh air and green and gold vistas. I'm accompanied by my summer reading, all about happiness.
My research into 'happiness' has several roots. As one of the indicators influencing mental health, isolation affects the ability of older people to age successfully in their community. As we get older, many of us will lose someone closest to us: our spouse or partner, friends and neighbors, work colleagues, and family members. People who live in suburban homes find that when they stop driving, it is much more challenging to do necessary outings for food and time with family and friends. Being "in community," however we individually define that, is essential for our mental health and our happiness.
---
Trees: the Best Medicine?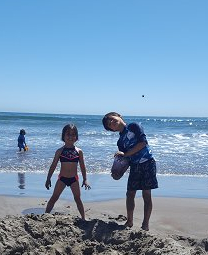 By Lisa Santora, MD, MPH
In 2015, I relocated my family from Los Angeles to Marin County for trees. Yes, trees. There were two moments that crystallized my decision to move: watching my son touch his first earthworm when he was 4 years old, and hearing my 3-year old daughter exclaim, "It's a farm!" when we landed at Philadelphia International Airport. I realized that I couldn't stay true to my purpose of nurturing a healthy, joyful family in the concrete jungles of LA. My family and I needed nature in our lives.
Nature is scientifically proven to improve our health and well-being. But when most people are diagnosed with high blood pressure, high cholesterol, or diabetes, their next stop is often the pharmacy. For many of us, the next stop shouldn't be picking up a new prescription, it should be visiting one of our many parks or open spaces to walk, bike, hike, or shinrin-yoku. Since the 1980s, shinrin-yoku, or "forest bathing", has become the cornerstone of preventive health care and healing in Japan. Forest bathing has been shown to reduce cortisol (stress hormone) levels, lower blood pressure, and moderate nervous system activity. It measurably, objectively and subjectively, improves your health.
---
Network News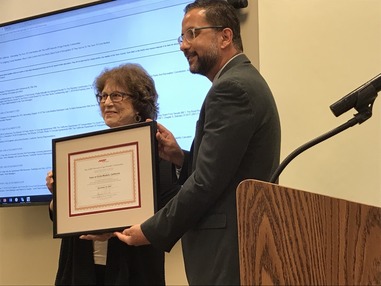 Corte Madera Mayor Carla Condon receives certificate from AARP's Rafi Nazarian.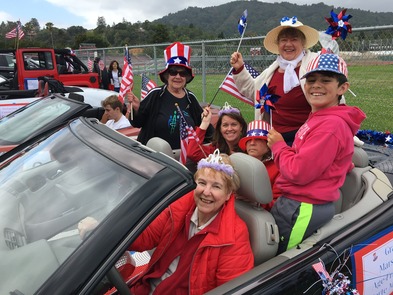 Representatives of Age-Friendly Corte Madera pose in the Grand Marshal car before the Twin Cities Fourth of July parade.
Celebrations for Age-Friendly Corte Madera!
Following the successful launching of its
Intergenerational Center
in April, Age-Friendly Corte Madera has been doubly honored for its work in the community. AARP's Rafi Nazarian formally welcomed the town to its network of age-friendly communities at a city council meeting last week. Shortly after, Age-Friendly Corte Madera served as Grand Marshal of the Twin Cities Fourth of July parade. Congratulations to the age-friendly team!
San Rafael Planning Commission Approves New Assisted Living Facility
At its Tuesday night meeting, the San Rafael Planning Commission approved initial plans for a 77-unit assisted living facility on Mission Avenue near Lincoln Avenue by a 4–2 vote
.
Read initial IJ coverage
.
Reserve a Booth at the 2018 Marin Senior Fair
The Marin Senior Fair is Northern California's largest and most popular senior event, hosting over 4,000 attendees and over 130 exhibitors each year. Exhibiting is an effective way to reach senior audiences, their caregivers, and their families. The fair will be held on October 24, 9am–3pm at the Marin Center Exhibit Hall.
More info
.
---
Check It Out
"Designing Parks for an Aging America"
Most local parks in the U.S. are constructed for kids, teenage athletes, and spry dog walkers. Could park departments follow China's lead in designing parks more accessible to older adults? Read more in the
Marin IJ
.
Free Course: "Reframing the Conversation on Elder Abuse"
The Frameworks Academy is offering a
communications course for advocates
free
for the next year. To access: Follow prompts to add course to cart, register, and enter the discount code WEAAD2018.
What's New with the California Commission on Aging?
"Older Workers Are Consistently Discriminated against in Job Hiring
— Here's How We Can Fix That"
Age diversity in workplaces is highly valuable, so here's tangible advice on how to scrub ageism from your hiring process. Share with your friends in the tech world!
Updated Elder Index
The Elder Index dashboard has been updated with data from 2015. From the dashboard: "In 2015, "The estimated annual basic cost of living in 2015 for a household with a Single Elder in Marin County is $31,272*, which is 27.3% higher than the California average. That breaks down to a total cost of $2,606/month." Use the
search tool
to compare data statewide data by county.
"California's Expanding Care Options for Boomers with Dementia
— But Still Falling Short of the Need"
Due to a
lack of assisted living facilities
, many older adults on Medi-Cal end up in nursing facilities even if they don't need that level of care. California Assemblymember Ash Kalra has introduced AB-2333, which would add 13,000 more assisted living slots in California. This could potentially save the state money, since nursing facilities are more expensive than assisted living.
AARP Livability Index Updated
---
Educational Convening for Senior Service Providers
Thurs, July 12, 10am–noon
An informative event for local community-based organizations and government agencies to collaborate on new campaigns, initiatives, and resources regarding financial fraud prevention in and around Marin County. Held at the San Rafael Community Center.
Register here
.
Point Reyes Coast Guard Housing Public Hearing
Thurs, July 12, 6:30pm
The County of Marin will host a second public hearing regarding the potential to turn a former Coast Guard property in West Marin into affordable housing. Held at at West Marin School's large gymnasium.
More info
.
Section on Aging monthly meeting
Thurs, July 21, 8–11am
A network alliance advocating for and promoting the development, coordination, and implementation of older adult services in Marin County. Meets each third Thursday at Alma Via of San Rafael. This month's meeting will feature Kira Reginato, business development director of the "Caring" app.
More info
.
County Celebrates 25 Years of the ADA
Mon, July 23, 10am–1pm
A celebration hosted by Marin Center for Independent Living and the County of Marin Disability Access Program to mark 25 years since the signing of the Americans with Disabilities Act. Held at the Board of Supervisors chambers and featuring a panel of speakers discussing their personal experiences with accessibility.
More info
.
MHSA Advisory Committee Meeting
Wed, July 25, 1:30–3pm
The Marin County Mental Health Services Act (MHSA) Advisory Committee provides input to the Behavioral Health and Recovery Services Division when determining what MHSA funded programs are developed and prioritized, including prevention and early intervention, crisis intervention services, treatment services, and recovery services. Meets monthly on the fourth Wednesday. This month's meeting will be held at 20 N. San Pedro Road, San Rafael, in the Point Reyes Conference Room.
Save the dates: 2018 Inform&Connect Workshops
Tues, Oct. 2 and Wed, Nov. 7
AAI will host two Inform&Connect workshops this fall, aimed at front line workers to learn about the breadth of resources in Marin for older people. The first workshop on Oct. 2 will cover basic resources such as housing, transportation, financial heath, and socialization. The second workshop on Nov. 7 will cover housing and care resources pertinent to people 85 and older. Both workshops will be at Homeward Bound in Novato. Half-day and full-day registrations will be available.
Register now: CARA Candidate & Town Hall Forum on Senior Issues
Tues, Sept. 11, 10am–2pm
The California Alliance for Retired Americans will host an election forum on key issues affecting older adults including housing, pension, and social security. A bus will leave from San Rafael to the event in Richmond. Register by Sept. 1
here
.
---
Want to submit news or an event?
---
Aging Action Initiative
The purpose of Aging Action Initiative is to promote a countywide age friendly environment, especially for those in need, collectively created by a strong network of service providers through education, policy advocacy, and service coordination.
www.agingactioninitiative.org
415-419-2598