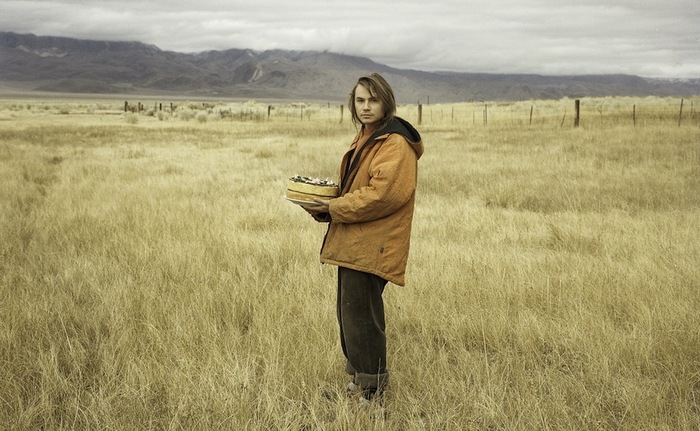 Young Suh, Birthday, 2014



Can We Live Here? Stories From A Difficult World


January 20—March 16, 2016





OPENING RECEPTION: WEDNESDAY, JANUARY 20, 2016 | 6:00-8:00 PM



Mills College Art Museum presents Can We Live Here? Stories From A Difficult World a collaborative exhibition with photographer Young Suh and poet Katie Peterson. Drawing on a shared interest in landscape developed in different media, this project examines the struggle of humans to survive in a rapidly changing natural world and the shifting concepts of nature that govern that world. In Can We Live Here? Stories From A Difficult World, the artists create works that upend the Romantic tradition of the sublime landscape and respond to the Romantic tradition of populist, narrative storytelling. These works bring into focus how daily life itself is charged with a sense of environmental disaster, and elevates the stakes of ordinary experience beyond the ordinary to the mythic.

Two screening rooms will feature new videos that explore in narrative and abstract form how civilization's failures follow us into natural experience, especially during a time of environmental crisis. The exhibition also showcases a new series of photographs, both as large-scale prints and in intimate book form, that depict human activity within the beautiful and remote landscapes of the California desert and Alaska. References to Emily Dickinson appear through multiple recreations of her small writing desk, inviting visitors to engage directly with the artists' books, which combine photography and resonant, concise text to create a contemplative space. A donkey appears as a disruptive protagonist throughout the work, surfacing in the video and materializing as a performance figure. With this exhibition, Suh and Peterson present a poetic series of works that subtly disrupt assumptions about both the depiction and perception of being in nature.
This exhibition is supported by the Agnes Cowles Bourne Fund for Special Exhibitions and the
Joan Danforth Art Museum Endowment.
---
RELATED PUBLIC PROGRAMS
(Visit mcam.mills.edu for full details)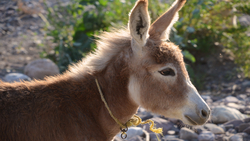 Opening Reception
Wednesday, January 20, 2016 | 6:00-8:00 pm | MCAM

Celebrate the opening of Can We Live Here? Stories From A Difficult World with a drove of disrupting donkeys and a performance by Mills College faculty Chris Brown (music) and Shinichi Iova Koga (dance). Refreshments provided.