In This Issue

About the Brookline
Community Aging Network
Enables older residents to stay in their homes and remain fully engaged in the life of the community
Builds intergenerational networks
Makes our town an even better place for all
Future Stories
Emergency Notification
Red Tape Cutters
Get Moving
Dear John,
Among the joys of living in Brookline are the many recreational and cultural opportunities available to us. In this issue we offer a summer sampling. There's also information on bargains when visiting parklands, both state and federal; the successful campaign to lower property taxes for low-income elders; the location of cooling centers in town—and much more. Please tell your friends about BrooklineCAN...in fact,
forward this newsletter to them
.
Warmly,
BrooklineCAN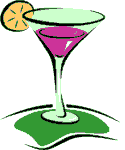 Meet! Greet! Eat!
BrooklineCAN Reception
Members of BrooklineCAN—or people thinking of joining—are invited to a reception on Wednesday, July 27, 5-6:30, at 93 Winchester Street (please note NEW DATE). Bring a friend, meet your neighbors, sip sangria, and learn more about this recently formed town-wide effort. Here's a chance to offer ideas for additional programs and to discover how you can help to make Brookline an even more livable community. For more information, contact Karen Zweig, 617-455-1964 or Karen@movemaven.com.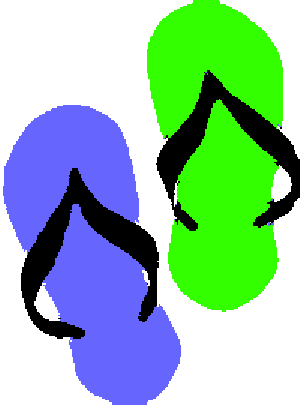 A Potpourri of Summer Outings
Cultural and social activities continue unabated during the summer months. Herewith a sampling:
Moonlight Canoe Trip A trip down the Charles through the historic Auburndale section, with a narrative of offshore and onshore sites. Beginning or advanced level paddlers welcome. Saturday, August 13, 7-10pm. Directions mailed upon registration. $44. More information here or call 617-730-2700.
Two Theater Matinees Tickets are available for two Sunday performances (prices include round-trip transportation): The World Goes Round at the New Repertory Theater, Watertown, July 24, 4 p.m., $36; and Porgy and Bess (with Audra McDonald, Norm Lewis, and David Alan Grier) at the American Repertory Theater, Cambridge, August 28, 2 p.m., $43. For more information, contact Ted Shamitz, Senior Center Theater Club, 617-487-5573 or tshamitz@gmail.com.

More summer theater highlights are on our website.
Free Outdoor Movies Two locations: Devotion School Field...Monday evening films on a pirate theme: Hook July 18 and The Pirates of Penzance July 25, 8:30. Olmsted Park...Toy Story Sunday, August 7, 8:15; fun children's activities from 7-8:15. More information at 617-730-2088.
Bicycle Tour of Boston Society A 5-10 mile Sunday morning ride on city streets. Tour focuses on comparison of old and new, including museums, churches, schools, hospitals, and public facilities, and covers architectural and historical facts. Bring water bottle; helmets required; camera recommended. August 14, 9:30-12:30. $30 (30% discount for age 65 plus). More information here or call 617-730-2700.
Boston POPS Brass Quintet A free concert Sunday, August 14, 6pm, Olmsted Park's Allerton Overlook off Pond Ave, near intersection with Allerton Street. Bring a blanket or chair. For more information, call 617-730-2088.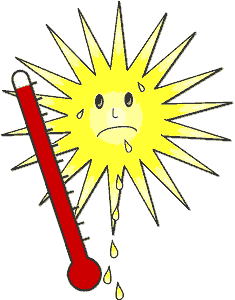 Keep Cool During Heat Waves
Relief from hot, humid weather is available at several town-designated cooling stations whenever the temperature soars above 90 degrees. Here are the locations:
Brookline Public Safety Building, 350 Washington St. (Open 24 hours)
Brookline Senior Center, 93 Winchester St. (Hours: Mon-Fri, 8:30-5)
Main Library, 361 Washington St. (Hours: Mon-Thurs, 10-9; Fri & Sat, 9:30-5; Sun, July 31, 1-5)
Coolidge Corner Library, 31 Pleasant St. (Hours: Mon & Wed, 10-6; Tue & Thurs, 10-9; Fri & Sat, 9:30-5; Sun, July 31, 1-5)
Putterham Library, 959 West Roxbury Parkway (Hours: Mon & Wed, 1-9; Tues & Thurs, 10-6)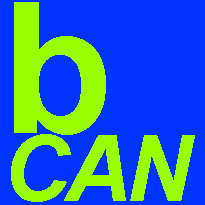 For Answers, Go to BrooklineCAN.org
We may not have answers to every question, but BrooklineCAN's website has a vast store of helpful information. Here are some questions—and where to find answers: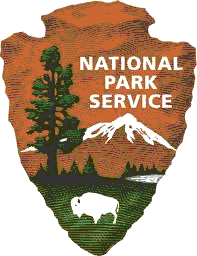 Lifetime Pass to Recreation Sites
Exploring parks and recreation areas can be economical, thanks to the attractive deals offered by the federal and state governments. People 62 or older can purchase a lifetime Senior Pass to more than 2000 recreation sites managed by the federal government. The pass costs just $10 and covers the vehicle and up to three passengers at any of the sites. More information
here
.
And in Massachusetts . . .
A free lifetime Senior Citizens "ParkPass" for those over 62 enables free parking at state parks. The pass holder must be in the car, but not necessarily the driver. Parking passes are available at all parks that charge a parking fee, or by writing to the Department of Conservation and Recreation, 251 Causeway St., Boston, MA 02114. More information at
http://www.mass.gov/dcr/parkspass.htm
(see Waivers) or 617-626-4969. The ParksPass is not valid at campgrounds.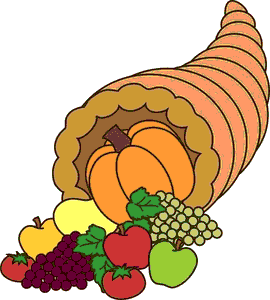 Food for Thought
The arrival of the Farmers Market reminds us of other food resources available to Brookline residents, whatever their level of need. In addition to grocery-delivery and shopping services, there are several low-cost or free-food programs and group meal sites that offer unbeatable prices. The SNAP program and Brookline Food Pantry at St. Paul's Church help even more. Also, every Tuesday the Senior Center offers a wide variety of free baked goods, produce, and some prepared foods. For details about these resources, go to
BrooklineCAN's Food page
or check the Elder Resource Guide, available at the Senior Center or
on-line
.

Success: Tax Relief for Low Income Elders
The May Town Meeting voted to relax the eligibility criteria for a property tax break that benefits low-income elderly home owners. The measure was proposed by the Council on Aging and the Town Assessor. Age eligibility for abatements is now 65 (down from 70), and the income limit for single taxpayers is $20,000 (from $13,000) and for married persons $30,000 (from $15,000).
Also, single homeowners may now have assets of $30,000 (up from $15,000), and married couples may have $55,000 (from $30,000). BrooklineCAN's Livable Community Advocacy Committee also supported this measure. Applications for abatements are available at the Assessors' Office or at
www.brooklinema.gov/assessors
.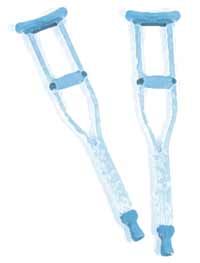 Equipment Available for Borrowing
We all hope it won't occur, but sometimes the temporary need for crutches or other equipment arises. In that case, it's good to know about the equipment exchange maintained by the Brookline Senior Center. More information
here
.
Story Behind the First Face Transplant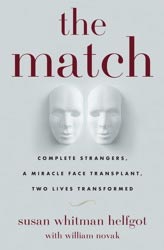 Wednesday, July 20
1p.m.
When Susan Whitman Helfgot's husband died from complications during heart-transplant surgery in 2009, she was asked to donate her husband's face to a total stranger. Ms. Helfgot will be at the Senior Center on July 20, at 1 p.m., to discuss the book she wrote about this first face transplant and the people involved. More information or
here
or call 617-730-2777.
Forward this newsletter to a friend.