Links to information you might find useful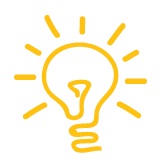 Articles and Blogs Let Kids Rule School

Eight teens were given the chance to create their own curriculum, and the results have been transformative.

Cognitive neuroscience and mindfulness meditation
This Google Tech Talk reports on a pilot study whick looks at the effects of mindfulness training on mediating social anxiety (and later depression). It is quite long adn technical in parts but interesting for the possibilities that mindfulness practice may provide in mediating emotional responses.


Yes my grown homeschool kids are odd - and yours will be too (but in a good way)
Make sure you read on, while it says homeschool kids are not well socialised it requires a context - socialised in the school sense. And this is true. But life is not like school......... The article outlines how the social skills of homeschooled kids are better than their schooled peers and how homeschooling means they fall outside the norm anyway.

It is a fitting comment when a grown person who was homeschooled say 'I am glad I am not like everyone else'...... that sort of self assurance is rarely seen amongst the 'schooled'

Steve Miranda - Today's word is queejus article. It is almost an aside as the article's focus is on whether increasing salaries for teachers is an effective way to attract the best........ be sure to read the last 2 paragraphs.



Benefits of gifted education for all teachers

A study of 10,000 students indicates if you teach children as if they are gifted, more children will perform as if they are gifted. Gifted is as gifted does—or in this case—gifted is as gifted is taught.

High achiever, gifted learner, creative thinker
The Identification of gifted students is clouded when concerned adults misinterpret high achievement as giftedness. This article goes on to look at the differences between not only high achieving students and those who are gifted, but also the way that creative thinkers approach things. Worth a look for parents as well as teachers

Books
Your Child's Strengths by Jennifer Fox
This is a workbook to help you identify your child's strengths and how they can be utiliseed in lerning and life. Practical . Particularly useful for parents who want to focus on assets not liabilities......

7 must read books on education
Include Sir Ken Robinson's book The Element and Gardner's 5 Minds for the Future

Picture books for developing social emotional growth
A selection of picture books focussing on social and emotional issues which may be of interest to parents of young children in particular.

Courses and competitions

There are a few writing competitions on at the moment including:

The Bookchook Writing contest for Australian kids
Write a response to one of 3 images show on their site. Closes 30 June 2011.



Script Frenzy Young Writers Program


This one is drawing to a close but there is still time to get involved. Script Frenzy is an international writing event in which participants attempt the creatively daring feat of writing an entire script in the month of April.


What would you change about the world if you could?
ActNow is run by The Inspire Foundation, an Australian not-for-profit organisation that creates opportunities for young people to change their world. for the next 6 weeks they are looking for young people, who live in Australia and are aged 14-25, to write articles about the issues in the world that they care about and to put forward their ideas for change.

National homeschool Book Award (US)
This is a readers choice book award designed to recognise and celebrate current juvenile fiction that explores learning experiences occurring outside the traditional classroom setting





Vanished


This is an 8 week online/offline mystery game for middle school children, meant to inspire engagement and problem solving through science. Developed and curated by MIT's Education Arcade and the Smithsonian Institution, VANISHED is a first-of-its-kind experience Utilised online museum collections for those who cant hop over to the US and visit in person.... Starts April 4, join up at any time. Free.

Little Giant Steps
Nueropsych innovations have provided helpful solutions for accelerating learning abilities in individuals whether they are gifted or challenged. The website indicates it includes a range of information, articles, links to seminars, support and products and materials to equip families for success though neurodevelopmental activities which increase brain function

Maths




Get The Math


Get the Math is a multimedia project about algebra in the real world. See how professionals working in fashion, videogame design, and music production use algebraic thinking. Then take on interactive challenges related to those careers.

Binary hand dance
Learn how to write binary, its as simple as counting.

A guaranteed fun way to learn it.

Converting

decimals to fractions from The Math Dude

Math frog leap test
A fun test of logic. Move the frogs to the opposite side of the pond in under 2 minutes

Learning Styles

Faces of Learning
Info on learning styles and learning environments in an interactive format aimed at helping you find better ways to work and learn.

And of course, make sure you have a copy of Gifted Children: Resources for Parents and Teachers in WA for plenty of other links to articles, websites and opportunities.