2nd British Theraplay Conference: Theraplay In Action
2nd British Theraplay Conference: Theraplay in Action

September 11-12, 2017
University of Leicester, Slamford Court, LE2 2LH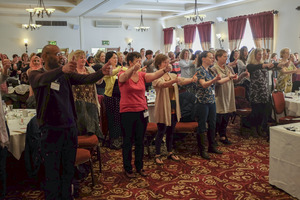 The Theraplay community in the UK is gathering a number of renowned practitioners to showcase application of Theraplay in a variety of clinical and other settings. Focusing on Individual, family, group work and a whole lot more...
Presenters & Contributors to include Dr Vivien Norris, Clinical Director of The Family Place, Sandra Lindaman Senior Training Adviser to The Theraplay Institute, renowned Private Practitioner Donna Gates, Ellen Wallace Executive Principal Woodnewton Academy Trust, Heather Moran Author, therapist and attachment support teacher. Jo Williams Theraplay Manager Northants County Council, Dr Pip McGirl Associate Professor in School Psychology at the Chicago School of Professional Psychology and Dr Elaine Fletcher-Janzen Professor of School Psychology at the Chicago School of Professional Psychology.

See the conference programme here: http://www.wp.theraplay.org/uk/2nd-uk-theraplay-conference/
Conference Day 1:

Around the World with Theraplay

Theraplay Applications in the UK

The Science Behind the Power of Theraplay

Chipping Away at the Systemic Patterns of Domestic Violence

Coventry Grid

Regional Groups

Group Theraplay with the Elderly

3 Part Neurodevelopmental Perspectives - The theory and practical application of the neurodevelopmental approach
See below for photos from the First British Theraplay conference in 2015:
| | |
| --- | --- |
| Table Bubbles | Leadership team |
| Phyllis Booth and Panos Vastonis | James talking to conference |
| Louise Bomber and Ellen Wallace | Phyllis Booth playing |
---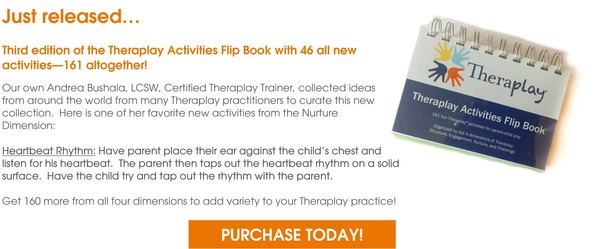 You can also f
ind other
Theraplay products in the UK at
Cairns Moir Connections
!
Theraplay receives highest evidence-based rating!
Theraplay has been accepted by the U.S. Substance Abuse and Mental Health Services Administration
for inclusion on the National Registry for Evidence-based Programs and practices!

We at The Theraplay Institute are very proud to be recognized by SAMSHA, and want to thank everyone who helped us obtain this rating, especially our Research Director, Catherine Tucker, Ph.D. and our Certified Theraplay Trainer and researcher in Hong Kong, Angela Siu, Ph.D., whose studies were primarily responsible for this achievement.
Theraplay Book for Parents- Coming this fall!
Congratulations to Drs. Vivien Norris and Helen Rodwell on their upcoming Theraplay book for Parents! The book will be officially launched at the 2nd British Theraplay Conference this coming fall!
Parenting with Theraplay: Understanding Attachment and How to Nurture a Closer Relationship with your Child
(Jessica Kingsley Publishers)
Theraplay® is an attachment-focused model that allows parents to build confidence in their abilities and strengthen their relationship with their child. This book provides an overview of Theraplay based ideas that can be used directly by parents. Illustrative case examples detail these ideas in action.
---

Intensive Family Theraplay Camp
The Family Place team are excited to be running a three day, two night intensive Family Theraplay Camp for adoptive families in June 2017. Places are limited.
For more information contact
sara@thefamilyplace.co.uk
---

Web Group Supervision
The Theraplay Institute is pleased to be able to offer web group supervision to all Level One graduates,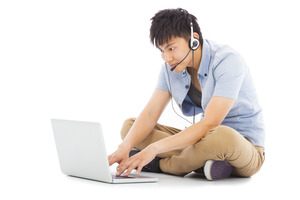 providing a rich, online learning experience. See the
successes and challenges of your colleagues as they work toward Theraplay certification and give yourself a realistic model to evaluate your own skills and build confidence. First two web observations are FREE or you can present a case for only $50! If you are interested in presenting a case for these groups please contact Robin Shannon at
robin@theraplay.org
---
Upcoming Theraplay Trainings

Level One Theraplay & MIM



Level Two Theraplay & MIM


Group Theraplay
What is Theraplay? Overview Seminar
New Certified Therapists in the UK
Congratulations to our newly certified practitioners!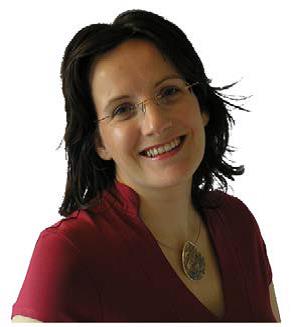 Dr. Helen Rodwell, Derby
April 2017
Certfied Theraplay Supervisor
Foundational Theraplay Practitioner
Rebecca Quick, Knutsford, April 2017
---

Upcoming Regional Theraplay Interest Groups
Theraplay Action Group (TAG)

Saturday, 10 June 2017
1-3.30pm
164 Eardley Road, Streatham, SW16 5TG
Tel: Julie 0208 679 9252 07940 798 060
If anyone needs help with transport/to be picked up at station call Jenny on 07817 801 882
Blackpool Regional Group

A regional group is currently being formed in the Blackpool region with the purpose of sharing ideas and experiences and generally supporting trainees on their Theraplay journey. If you are interested and would like more information about this forming group please contact
Pam Aspin at
pamela.aspin@eddiversity.blackpool.sch.uk
Theraplay Training Photos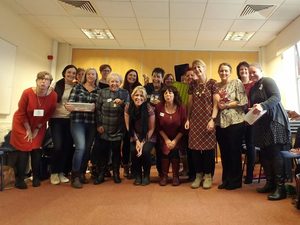 This lively group of Level II participants in Radcliffe UK are being a Theraplay Orchestra led by Kerry Smith (trainer Annie Kiermaier)!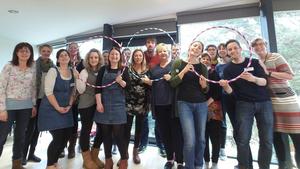 These lively folks came from all corners of Devon UK to join in Level One and Group training in Collumpton with Annie Kiermaier and Jenny Van Dyk.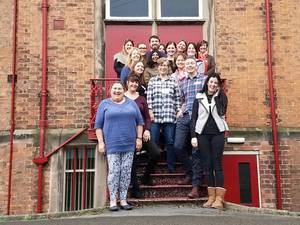 Sue Bellamy is "planting Theraplay seeds" by organizing this great group of practitioners in Wirral UK for a level I training led by Annie Kiermaier.
Bring Theraplay Training to Your Workplace

Since 2003, The Theraplay Institute has conducted 110 separate training events in the UK. We have regular sponsors from the charitable and private sectors such as Family Futures, After Adoption. BAAF, Adoption Plus and the PAC-UK. We have also been sponsored by many local authorities and services from Northamptonshire, Nottinghamshire, Sheffield, Rotherham, Essex, Cornwall, Wales, Worchestershire, Lincolnshire, Lewisham, Cambridge, Bath & NE Somerset and more.

The Theraplay Institute offers the following training options:

Level One Theraplay & MIM (four days) for groups of up to 12, 24 or 30

Group Theraplay (one or two days)

What is Theraplay? An overview seminar (one day)

Parent training on a variety of topics, such as Therapeutic Parenting for Adopted Children and Discipline the Theraplay Way

Specialized training or consultation in combining Theraplay with other treatment modalities, adapting Theraplay specifically for the population you serve, and others
We have trainers in the UK and American trainers who come over for extended training tours. To inquire about scheduling our training, please contact Gayle Christensen, gayle@theraplay.org.
Send Us Your UK News!
We would like to share your Theraplay news!
Regional meeting information

Supervision and peer supervision opportunities

Short articles about your Theraplay work

Photos related to Theraplay

Information about interesting conferences and trainings

Career announcements

Publications related to Theraplay

Book and resource recommendations