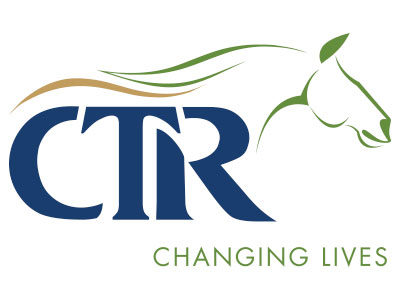 THE PADDOCK POST

SPECIAL EQUINE EDITION
April Newsletter Volume 4 Number 3


WELCOME FOXY & BUTTONS!


CTR is proud to announce that not one, but TWO horses have joined our herd!

Join us in celebrating the arrival of "Foxy," an 18 year-old registered paint and "Buttons," CTR's first mini pony. We are thrilled!

Our barn is full, our arena is busy, and our hearts are full.

Please scroll down to learn more about our new arrivals! We also have opportunities for folks to make a gift to help them feel comfortable in their new home. (Everyone needs a new blanket in a new home, right?)








MEET FOXY


Max's Foxy Hotrod, 'Foxy', was born on June 30, 1998, in Tyrone, PA. She is a sweet, gentle, and kind-hearted horse. Foxy began her career as a therapeutic horse and spent four summers helping at-risk youth in Pennsylvania. Never once did she let anyone down and not once did she ever scare or hurt anyone. She was a horse to be counted on in any situation! Her owner began to work away from the farm, so Foxy spent quiet days with her best friend, Buttons, the little mini. Her owner knew Foxy had more to give, however, so she contacted Cathy about our program at CTR.

We are happy to give Foxy a new career here in Maryland helping people (with plenty of time to still hang out with Buttons)!




---

MEET BUTTONS



Foxy's buddy, Buttons, is about 18 years old and also in need of a job. Buttons has never been ridden but is an awesome therapeutic pony. She is sweet, kind, and gentle. Buttons especially loves children who have suffered trauma or are on the autism spectrum. Because Buttons is small, children don't seem as afraid of her and really bond well with this little mini. She needs to be in a place where she can make a difference (and make people smile).

We are happy to give Buttons the opportunity to make LOTS of folks smile here in Maryland!







WISH LIST


At CTR, we have all kinds of equipment and supplies to meet the needs of our herd. But some things just "belong" to certain horses. So we have a few requests for our new arrivals:

Blankets-

-Foxy and Buttons each need a new blanket at their new home. (In different sizes, of course!)

Cost for blankets: $75.00 each.Booties

--Yes, you read that correctly! Because Buttons is petite enough to pay "inside visits" to senior facilities, schools, libraries, and other organizations, she needs the correct footwear for these occasions. (And what lady doesn't?)

Cost for a set of 4 booties: $169.00

.

Bun Bag

--This is a discreet accessory that Buttons can wear on her derriere to prevent embarrassing accidents (especially inside buildings).

Cost for bun bag: $100.00Travel

--While it was

completel

y worth the trip, it was an unbudgeted expense for CTR to pick up Foxy and Buttons from their Altoona, PA home.

Cost for travel to CTR: $243.00

.

Sponsorship

--CTR offers sponsorship opportunities for Foxy, Buttons, and ALL of our amazing horses. The amounts below represent average annual expenses to care for our four-legged partners in programming, big and small. Please specify which horse you wish to sponsor! (Read about all members of our healing herd

here

.)

Six month sponsorship--$1,500; 12-month sponsorship--$3,000.

If you wish to support any of these giving opportunities, please email Jean Brannan or contact her by phone, (717) 318-1840. Thank you for your generosity!


---

Chesapeake Therapeutic Riding, Inc., also known as CTR, is a 501(c)(3) nonprofit corporation under Internal Revenue Service regulations. A copy of our current financial statement is available by writing CTR at P.O. Box 475, Abingdon, MD 21009 or by calling (443) 528-7793. Documents and information submitted under the Maryland Solicitations Act are also available, for the cost of postage and copies, from the Maryland Secretary of State, State House, Annapolis MD 21401, (410) 974-5534. All contributions are tax-deductible to the fullest extent of the law.