Important Dates and Information for our Current 5th graders!
Sunday, May 21
, the fifth graders will lead us in Studio 10:10 in the Red Room. Then we will have a discussion time in the red room with a time for questions and answers for your child. Please email a baby picture of your 5th grader to Anne Marie Green (
amgreen@sc.rr.com
) by Wednesday
, May 17
to use during our assembly in the Red Room on May 21.
Sunday, May 28 will be the fifth graders last Sunday with us in FirstKids. On that day they will take a trip over to student ministries at 9:15am and return to the children's center for a "send off" celebration. Their first Sunday in Student Ministries will be June 4.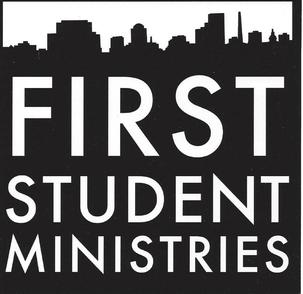 A note from our Middle School Minister
Hello soon-to-be student ministries parents!
In just three short weeks your 5th grader will officially be in student ministries, and we are so excited! We have a lot in store for you, but here are three things coming up soon that you don't want to miss:
6th Grade Orientation
May 21 | EFLC 1st floor | 11:45
Join us for lunch (on us) and a brief meeting to fill you in on everything you need to know about student ministries. The whole family is invited, and we will have childcare available for 4th graders and under. RSVP by May 15th.
6th Grade Rush
May 31 | EFLC | 6pm
All current middle schoolers and leaders will host this event as a way to welcome our rising 6th graders. Dinner is being served from Hoolios, and we'll spend the rest of the night playing laser tag. It's free for rising 6th graders! RSVP by May 26.
Summer Mission Camp
June 5-9 | Manning, SC | $299
This year for camp we are heading to the Manning/Sumter area to show God's love to those who need it. We will be doing various projects including yard cleanup, tutoring younger kids, roofing (8th grade only), and much more. We will work hard during the day, but there will be plenty of time for fun at Camp Bob Cooper, which is where we are staying for the week. They have all kinds of lake activities, high ropes courses, paintball, basketball and everything in between. It's going to be an incredible week, and we hope you can join us! We only have a few spots left, so contact us ASAP if you are interested.
I look forward to seeing you soon!
Scott Johnson
Middle School Minister
scottjohnson@fbccola.com