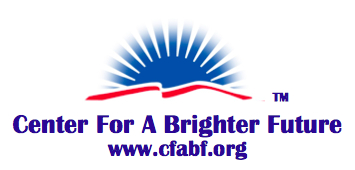 PRESERVING AND PROTECTING AIR & WATER
NATURAL RESOURCES IN WEST VIRGINIA
February 19, 2014

Sometimes we don't learn from the lessons of others; we must have our own experiences in order to begin our understanding of how actions affect our environment and our children. A lesson of the past shows a course being repeated. Recalling a lesson from the past,

"As illustrated by this spill, research needs to be conducted to develop emergency response plans for utilities and other involved agencies"-March 1990, Robert M. Clark, Director of the Drinking Water Research Division of the US EPA in a paper entitled "The Ohio River Spill: A Case Study" published in the aftermath of a January 1988 spill of 800,000 gallons of diesel fuel from a failed tank at an Ashland Oil facility in West Elizabeth, Pennsylvania.

Once this spill occurred, procedures for spill notification went into effect. Ashland Oil immediately notified PA DER who in turn notified USEPA. From that point proper procedures were used to notify water utilities and other states. The Ohio River Valley Water and Sanitation Commission played a major role in monitoring and tracking the spill through organic detection stations at 13 sites and an electronic bulletin board where the latest spill information was updated and available 24 hours per day. The commission also maintains an emergency response manual that details monitoring, treatment, communication and public notification responsibilities. It is updated annually.

Pushing the fast forward button, 26 years later, on January 9, 2014, approximately 10,000 gallons of a chemical compound called crude MHCM spilled from a site operated by Freedom Industries into the Elk River just upstream from the water intake in Charleston, WV. Unlike the 1988 spill, no detection points were present and contaminated water ran through the plant and out into a water system covering 9 counties. The spill wasn't officially reported by Freedom until 12:05 PM after the DEP was on site at 11:05 AM to investigate a strange odor. The water intake wasn't shut down until after 5:00 PM.

What should we have learned in the last 26 years?
On February 3, 2014 a diverse group of individuals from government & industry met to learn from our mistakes and develop a plan for using our natural resources in a responsible, sustainable manner. Representatives from coal, timber, oil & gas, water supply, technology and government all participated in a Morgantown, WV forum sponsored by the Center for a Brighter Future (Center). The Center is a bipartisan group of West Virginians concerned about the future for our children and moving West Virginia forward.

The encompassing topic for the forum was to define the role of air and water resources in economic development affecting energy exploration/extraction, power generation, material processing and tourism/recreational uses.
The foundation of the discussion for the roundtable focused on core questions including:
What are the challenges to a clean, reliable and safe supply of air and water?

From your perspective, what is required to protect our resources of air and water while allowing for responsible development of our vast energy resources?

What are others (state, region, and national efforts) doing to manage and achieve resource quality and equality?

What actions by the state will ensure clean and safe water?

How can new technologies achieve the desired outcomes?

What policies will contribute to making West Virginia a leader in providing clean air and water?

What changes to the regulatory system are necessary to implement the defined policies?
The spirited discussion with productive give and take among the forum participants resulted in several fundamental recommendations. The forum participants felt strongly with attention to these underlying fundamentals that our State would benefit and our people would be the benefactors as we move to a brighter future:
Review all existing regulations and rules involving air and water. Where duplication exists, eliminate it by combining multiple agencies common functions. (i.e.: the same agency that oversees water discharges should oversee source water protection). Expand budgets and manpower in areas that lack funding for implementation and execution.

Adopt surface water protection rules and standards similar to those in place for water wells. The current source water protection program is voluntary. Follow a similar process that led to water well regulation with input from government, industry and public meetings to develop common sense regulation for surface water supplies.

Study the feasibility of requiring back up water supply plans for larger utilities.

Look at what other states do. For example, Pennsylvania has much better controls over sanitary sewage and a more balanced approach to regulation. Uncontrolled sewage is a big problem that could be minimized by making it mandatory to extend sewage lines and service when water lines are extended.

Do a better job with publicity from natural resource producers on their air and water investments. Billions are spent on back-end emission controls, treatment of acid mine water and reuse of fracking water to name a few initiatives that have become commonplace.

Conduct a thorough review of all water supplies and resources, both surface and groundwater, contaminated and not.

Develop programs to incentivize industry and others to clean up, restore and promote economic development.

Use technology wherever possible to keep sources of drinking water safe. For example, install equipment at a few remote monitoring points upstream from large public water sources that would shut down a water plant automatically when a spill is detected.
In summary, our team believes the recommendations provide the foundation upon which to build. We do not stop here, as this is the beginning for a brighter future. We will continue to refine and add content to these core recommendations welcoming all West Virginians to join the discussion in finding the best solutions for us to move forward. This effort has no party, no preconceived ideologies. We have the wellbeing of us all and more importantly our children and grandchildren as our goal.

---
Click to view this email in a browser

Paid for by Center For A Brighter Future. If you no longer wish to receive these emails, please reply to this message with "Unsubscribe" in the subject line or simply click on the following lin Unsubscribe
Center For A Brighter Future
P.O. Box 18189
Morgantown, WV 26507
US


Read the VerticalResponse marketing policy.