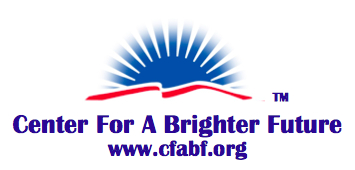 PRESERVING AND PROTECTING AIR & WATER
NATURAL RESOURCES UPDATE
March 10, 2014

Our Feb 20th paper entitled

"PRESERVING AND PROTECTING AIR & WATER NATURAL RESOURCES IN WEST VIRGINIA"

has had a dramatic impact in the debate over SB 373, relating to Water Resources and Water Protection. Three weeks ago this bill was overzealous to say the least. Immediately, we grabbed the bully pulpit as discussed in the following pieces:



http://wvmetronews.com/2014/02/24/maloney-more-regs-may-not-be-needed-to-secure-water-sources/




http://www.journal-news.net/page/content.detail/id/605292/History-repeats-itself-with-chemical-spill.html?nav=5002



In addition, by spending a lot of time in the halls and chambers of the Capitol, common sense has prevailed. Many of our recommendations, including the need for further study, public input and water monitoring are in the final version of the bill, the most noteworthy being §22-30-19. Duplicative enforcement prohibited.

Now we need to follow up on the crisis and build on a few of our ideas previously presented, but not yet acted upon. Two of these address the following elements:
Do a better job with publicity from natural resource producers on their air and water investments. Billions are spent on back-end emission controls, treatment of acid mine water and reuse of fracking water to name a few initiatives that have become commonplace.

Develop programs to incentivize industry and others to clean up, restore and promote economic development.
Then, we need to move on to all the other policy areas that deserve much attention, so that future legislative sessions can make some true accomplishments. The overall goal is to truly create a BRIGHTER FUTURE!
---
Click to view this email in a browser

Paid for by Center For A Brighter Future. If you no longer wish to receive these emails, please reply to this message with "Unsubscribe" in the subject line or simply click on the following lin Unsubscribe
Center For A Brighter Future
P.O. Box 18189
Morgantown, WV 26507
US


Read the VerticalResponse marketing policy.