---
In this issue of La Plume:
PAF Message
PAF Meeting -

Wednesday, Feb 6th,

5:30 - 8:00pm
Carnaval - Get your tickets select your meal
School Committees - Make an impact at our school
Walk & Roll to School -

Wednesday, Feb 6th

SRFACS C.A.R.E.S.
Skate and Donate - Thursday, Feb 7th 6:00-8:00 pm
---
PAF Message

On behalf of the Parent Association Foundation we would like to thank our teachers, parents and staff for coming together to support a common goal, the success of our children.
Principal Flanagan is out and we have a substitute principal for the foreseeable future for continuity of support, as we do when any principal is off site for an extended period of time. PAF and SAB members have been in contact with the district these past few weeks and feel that they have been a strong support to SRFACS. This team will continue to meet with the district to discuss the long term plans for our school. Our Interim principal Mr. Sheppard was placed at our school because of his history with SRFACS, and his history as an administrator in Santa Rosa City Schools. As a bonus, he is a fluent French speaker. Please be gracious to Mr. Sheppard as he hosts our school.
The playground is in full swing! Un grand merci to Dan Boyle, Winfield Klein and Dennis Clark for your hard work and coordination with this project. We are looking for 10-15 volunteers to help assemble swings on Saturday Feb. 9th from 9:00 to 2:00 mark your calendars.
Sign up Here
We have so much to celebrate as a community! Why not make some money for school at the same time? We are looking forward to seeing you at Carnaval at the end of this month.
Merci, PAF
"Even the darkest night will end and the sun will rise."
―
Les Misérables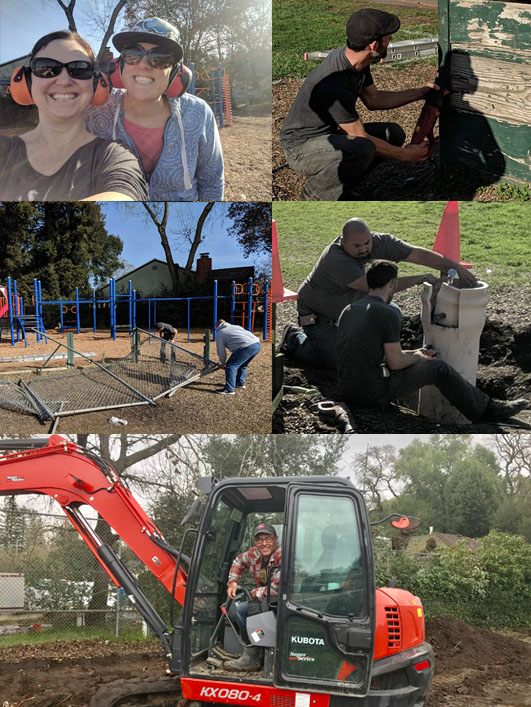 ---
PAF:
Parent Association Foundation
Date:
Wednesday Feb 6,
5:30 - 8:00pm
Location: SRFACS Library
Description: Open Meeting of the school steering organization
---
Please make sure you register to bid if you want to participate in the auction.



Guests sitting at a table that was purchased will also need to register to bid and sign up for their meal choice.
Deadline for meal choices is


FEBRUARY 10!


Our Annual School Fundraiser Event
Ellington Hall in Santa Rosa
Saturday February 23rd, 2019
6:00 pm – 11:00 pm
Buy Tickets Here
Come support the Santa Rosa French American Charter School at our major (and major fun!) fundraising event of the year! Dinner, Dancing, Live and Silent Auction!
Dinner by Ramekins / No host bar/ Desserts/ Live, Dessert and Online auction.
Dancing, dancing and dancing!

If you would like to make a table of 10 people but everyone is buying their own tickets. Please email Megan Hernandez at mhernandez@srfacs.org with all of the names of the guests.

21 and over only- leave the kids and let's party!
MENU
Appetizers
Grilled Flatbreads with Hummus, Tzatiki and Olive Tapenade (Vegetarian/Vegan if you avoid the Tzatiki)

Crudite with Green Goddess Dressing (Vegetarian/Gluten Free)

Dinner Buffet
Mixed Greens Salad with Shaved Garden Vegetables, Candied Pecans, Dry Jack, Champagne Vinaigrette, Fresh Herbs (Dry Jack on the Side) (Vegetarian, Vegan without cheese, Gluten Free)

Roasted Vegetables with Sage Pistou (Vegan/Vegetarian/Gluten Free)

Beef Bourguignon (Gluten Free) OR Crispy Panisse Cake with Romesco & Lemon-Olive Gremolata (Vegan/Vegetarian/Gluten Free)

Creamy Polenta (Vegetarian/Gluten Free)
Apéritifs:
Pains plats grillés au houmous, au tzatiki et à la tapenade d'olives (végétarien)
Vinaigrette crudite avec déesse verte (végétarienne / sans gluten)
Dîner Buffet
Salade de légumes verts variés avec légumes du jardin rasés, pacanes confites, gâteaux secs, vinaigrette au champagne, herbes fraîches (gateau sec sur le côté) (végétalien et sans gluten)
Légumes rôtis au pistou à la sauge (végétalien / végétarien / sans gluten)
Bourguignon au bœuf (sans gluten) OU gâteau panisse croustillant aux gremolata au romesco et au citron et à l'olive (végétalien)
Polenta crémeuse (végétarienne / sans gluten)
Event Attire
You get to decide how extravagant to be! Think Mardi Gras, Masquerade Balls (bal masque), something flashy or something cozy!

Volunteer opportunity
We need help transporting items to the venue, setting up the venue, guest check in and auction spotting. Sign up Here.

---
School Committees
We are looking to get some old committees up and running and establish some new committees to work on projects throughout our school! We are looking for committee chairs at this time. Chairs are not responsible for all the activities related to a committee, but in setting an agenda and organizing other volunteers to help the committee reach its goals! Please email
bmatel@srfacs.org
or
jfrengel@srfacs.org
if your interested in heading up any of the following committees!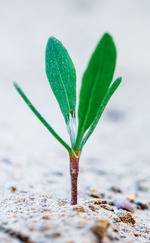 The Green Committee:
The Green Committee will organize Earth Day activities and investigate and implement ways to help SRFACS reduce its carbon footprint. Whether this be improving our recycling program, reducing our waste, working with the Bicycle Committee to encourage alternate modes of transportation, or any number of other possibilities. The Green Committee will work with the Public Relations Committee about any noteworthy strides SRFACS makes for appropriate press releases.
The Talent Show Committee: The Talent Show Committee will be responsible for organizing the school-wide Talent Show, to take place in the Spring of each year. The TSC will advertise and host auditions and help students prepare, as well as plan the event.
The Safety/Neighborhood Relations Committee: This committee will be responsible for neighborhood safety issues pertaining our school and will be a liaison with the police department, if necessary. It will investigate issues that may be a safety concern for SRFACS students. The Safety/Neighborhood Relations Committee will also work to maintain a positive relationship with residents in the Doyle Park vicinity by communicating with neighborhood members as they reach out with requests, as well as SRFACS families about parking etiquette.
Kindergarten Welcome Committee
- The role of the Kindergarten Welcome Committee will be to organize activities and information to ease the transition of new Kindergarten families. The KWC will develop materials (in English, French and Spanish) to provide/collect new families with information about SRFACS. The KWC will organize a picnic at Doyle Park after Kindergarten orientation to allow new families to meet and potentially organize park playdates over the summer to allow the children a chance to meet before school starts.
Public Relations
- The Public Relations committee will explore ways to promote SRFACS in our community. Tasks may include: press releases, writing articles for La Plume, reaching out to local preschools and parent organizations, and looking at ways to promote our school in events like the Rose Parade.
---
Walk & Roll to School -
Wednesday, Feb 6th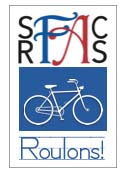 The SRFACS Bike Committee encourages all students, staff and families
to make
Wednesdays Walk and Roll to School Days.
Enjoy the cool air and the exercise! It's a great way to start the day.

Get on your bikes and ride!
The SRFACS Bike Committee
---

SRFACS C.A.R.E.S. (Compassionate, Active, Responsible, Engaged Students)


Clothing Drive to benefit The Living Room

Collection Dates & Locations
At drop-off:

Thursday 2/7, Friday 2/8
Thursday 2/14, Friday 2/15
There will be a large plastic container for donations on the school front
lawn (by the gate) supervised by a parent.
Children dropped off by car can easily
make the deposit if items are small and placed in a bag.
Inside School:

Friday 2/8- Friday 2/22
There will be a large plastic container in the room across from the school office
(uniform donation area). If your item(s) don't fit in the container, please do not leave additional bags in this room. The container will be emptied daily to accommodate as many donations as possible.
Clothing Requested by The Living Room:
Highest Priority: All weather coats for women and children

Children's clothing (size 2T-5/6 clothing always needed)

Women's clothing (pants needed, particularly sizes 2-6)
Please note: They are not accepting undergarments or pajamas and
request that all items be "gently used, in good condition.
**Our goal is quality over quantity so please check over your items before donating!
If you have any questions or need an alternative drop off location for a large donation (ie multiple coats), please contact Robin at rbratner@hotmail.com
---
Skate and Donate -
Thursday, Feb 7th 6:00-8:00 pm