The London Photograph Fair Newsletter
Next event: 15th May
Holiday Inn Bloomsbury, Coram St (Russell Sq Tube)
10am-4pm Admission £3
---
Booths at the Fair for the first time - Bookings up for May 15th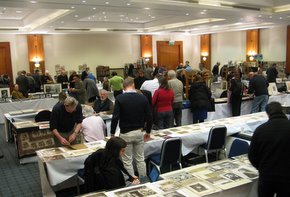 The next London Photograph Fair on May 15th will see the introduction of booths for the first time. At least eight booths will be available, offering dealers five metres of hanging space. The initiative is being undertaken to gauge the response from both dealers and the public, and if successful will be repeated at selected events in the future.
Bookings for May 15th are close to record levels with 45 dealers currently scheduled to exhibit at the Fair, coming from Europe and North America, as well as the UK.
Our last event on February 20th was highly successful, with a busy room throughout the day and dealers reporting good sales. A selection of pictures from February can be viewed at www.photofair.co.uk.
---
Seeing double - View two photography events on May 15th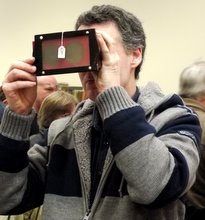 Bloomsbury Auctions is holding a viewing day for its Photograph sale on May 15th - the same day as the next Fair. If you are planning a trip to London for the May auctions, why not take in both events on that day? Catalogues for the Bloomsbury sale will be available at the Fair. The auction house is still accepting consignments for the sale. Contact Sarah Wheeler: swheeler@bloomsburyauctions.com. The deadline for entries is this Friday, 25th of March.
Meanwhile, in Italy the company's Rome saleroom is to auction an important collection of vintage photography this week. The sale is on Thursday, 24th of March, at 6pm. Please click here to see the catalogue.

---
Free admission on May 15th
We are delighted to be able to offer free entry to the next Fair after 2pm. To avail of this offer please email us on info@photofair.co.uk for a voucher. A preview of some of the images to be offered for sale will be available on our website closer to the event, at www.photofair.co.uk
If this email has formatting issues with Microsoft Outlook, please click the link at the top of the page to view in a browser.