Denton Unitarian Universalist Fellowship
Working together to inspire spiritual growth, encourage ethical actions, seek truth, and improve the community and the world by our actions.

---
Sunday, March 19, 2017

(

9:30am & 11:30am

at 1111 Cordell St. in Denton)

"An Ethic of Risk" - Rev. Pam Wat

Rev. Pam talks about a feminist "ethic of risk" and how we get stuck in difficult, hurtful, even dangerous circumstances and how we get out of situations that seem impossible to escape.
This

Sunday

is also Second Offering

Sunday

and there will be a special offering given and received for Denton County Friends of the Family.
This Sunday, March 19th, in our 9:30am and 11:30am classes:
Grades Pre-k to 1:
Children will explore a story about a girl who doesn't believe in her creative skills but who takes a risk to do the very next thing to believe in herself.
Grades 2-5:
Signs of Our Faith – Children will lead the fellowship through the chalice lighting with the opening words they created last week. We will discuss what their experience was like and continue exploring the topic of leadership. Children will write a thank you letter to a role model in their life.
Grades 6-12:
This week we continue to explore the theme of risk. The class will watch a TED Talk, Teach Girls Bravery, Not Perfection by Reshma Saujani. We will discuss the topic of taking risks and gender equality.
---
From Our Leadership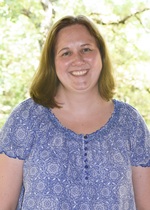 Dear DUUF Family,
Last Sunday Kristoffer Hughes talked about the risks we must take in bringing the truth against the world, and I have been thinking about the risks we take at DUUF. If you have been reading the newsletter but haven't got up the nerve to attend a Sunday service, maybe it is time you came. If you have been attending services for a while, maybe now is the time to take the plunge into membership. If you haven't attended in who knows how long and feel like now it would just be weird to come-- nope, we love to see old friends return.
If you are a member, there is no better time to deepen your commitment through service or pledge. Could you weed the playground? Teach our children? Lead a project? Since you made a financial pledge last October, has a raise, bonus, tax refund, or winning lottery ticket come your way? We gratefully accept volunteers, pledge increases, and special gifts throughout the year.
If you are ready to take a risk--large or small-- for DUUF, email me at president@dentonuuf.org.
Sunnie Palmer
Board President
---
The middle school youth group will not meet this week but will return

next Wed

. from

6:00pm to 7:30pm

at DUUF to begin an in-depth exploration of different world religions.
They will explore indigenous religions, Hinduism, Jainism, Taoism, Buddhism, Christianity, Islam, Quakers, Humanism, Atheism, Neo-Paganism, and more. The class includes guest speakers and field trips. The group will also play games, get to know one another, learn more about the diverse world we are a part of, and grow as UUs in our personal spiritual journeys. Rachel Goodman leads the group. For more information email
rachel@dentonuuf.org
.
---
From the Board of Trustees
​

The next Board meeting is Monday, Mar. 20 at 7:00pm

. All are welcome to come and observe.
---
Announcements

A big thank you to Christina Wasson for her donation of vines to beautify our exterior spaces! We will appreciate them for many years to come.

Our 4th Annual Repenting Hoarders Garage Sale is coming May 12 & 13th! Start cleaning out and bring your items to the Fellowship in April. We'll have a covered trailer in the church parking lot (begin April 1) to store donations until the week of the sale. You can, also, bring items to DUUF on Wed/Thurs May 10/11 when we'll be sorting and pricing. Plan to come help with that activity, too! We need higher value items – such as furniture, etc… Some other items needed are: Sporting, musical fishing, camping equipment, tools, watches & costume jewelry, lamps, baskets, Kitchen wares, Dishes, paintings, exercise equipment, Antiques, bicycles, unbroken toys, Movies & CDs, computer games, small appliances, fabric, shoes, purses, clothing, baby equipment, clothing…A few No-nos include: old style TVs, misc. electronic cords, out-of-date IT equipment, panties or whitey-tighties (bras are ok), mattresses, dirty or broken items. Get cleaning! Contact Sharon Barnhill 940-390-6303, Judy Smith 940-387-0738, or Linda Hapeman 940-368-7222 if you have questions.


Happy Birthday to: Amber Briggle 3/3; Darcy Palmer-Stanley turning 5 on 3/3; Cindy Jacobson 3/4; Jake Jacobson 3/7; Gerry Veeder 3/14; Adam Briggle 3/24; Ben Wilson turning 1 on 3/24; and Evey Pearson turning 6 on 3/31.

.
---
Events
Sundays, 6:00-7:30 - Take a breath and quiet your mind before the week begins. Our Buddhist Meditation and Dharma Teaching class continues its study of Lojong, or Mind Training. This is a Series of 15 teachings to help us bring our "Monkey Minds" under control and cultivate a sense of peace and clarity. Don't worry about jumping into the middle of the series – transcripts and handouts of all the previous sessions are available online at www.greatmiddleway.org.

Thursdays through May 12 - 6 - 7:15pm - Embodied Spiritual Practices taught by Sarah Gamblin (at DUUF). Class begins with an inspirational reading and short meditation and builds into a gently enlivening yoga based movement class using imagery and cueing inspired by Body/Mind Centering, Alexander Technique and dance to enrich and deepen the experience of the body. $10 recommended donation to go to DUUF to pay for the space and utilities. For more information contact: yoga@dentonuuf.org.

Thu., Mar 16 at Harvest House (331 E. Hickory in Denton) - OUTreach Denton hosts LGBTQ+ Adult Social Hour starting at 6pm. All are welcome.

Mar. 18 - at your house- Spring Cleaning. Dig through those closets and collect donations for the Repentant Hoarders Garage Sale! Donations will be accepted at DUUF beginning Apr. 1.

Sun., 3/19 Inquirers Series: Pastoral Care & Small Groups – 10:30am to 11:30am in Room 3 at DUUF – How do we connect with one another? How do deepen our faith beyond Sunday morning worship services? Newcomers are especially invited to attend this session about relationship and spiritual practice.

Fri., Mar. 24, 6-8pm - Greatest Spaghetti Dinner Ever. See and be seen at THE event of the season. Enjoy a great experience of eating, drinking and good times with good people. Menu: Pasta, spaghetti sauce (vegan), meatballs on the side, salad, and garlic bread. BYOB. Adults $7, Children $4, and children under 2, free. Bring a dessert or drink to share. We welcome volunteers to cook and serve; email caroljhowe@gmail.com to sign up.

Sat., Mar. 25 - Please join the Denton Covenant of Unitarian Universalist Pagans as we celebrate the festival of Ostara and welcome the return of Spring. We will gather at Denton Unitarian Universalist Fellowship at 7:00 p.m., and begin the ritual at 7:30 p.m. Children of all ages are welcome to attend with a parent/guardian. As we will be outside for part of the ritual, close-toed shoes are recommended. Please bring a dish to share for the potluck after the ritual. For more information, please visit dentoncuups.org or our Facebook page, https://www.facebook.com/DentonCuups/.

Sun., 3/26 Inquirers Series: Membership 101 & Congregational Life – 10:30am to 11:30am in Room 3 at DUUF – What does UU membership entail? Is membership for me? Newcomers are especially invited to attend this session to explore the questions of membership and involvement at DUUF.

April 1

,

9-11:30 am

Advance Care Planning Workshop, Join faith community nurses from Texas Health Resources as they provide information on healthcare options and sharing these decisions with family and healthcare providers. Adults of ALL ages are invited to attend and learn more. Breakfast snacks provided. Please RSVP to events@dentonuuf.org

Sat. Apr. 8, 8:30am - Noon. Spring Work Day. Come enjoy a spring morning at DUUF as we clean and tidy indoors and out. Jobs for all ability levels; snacks for all workers!

Tue., Apr. 11, 7:30 - 10pm - Passover Pallooza 5777 /2017- Passover is coming and you are invited to an annual Seder tradition at DUUF. Be sure to RSVP to events@dentonuuf.org if you plan to attend so that host Amy Manuel can prepare for the exact number of attendees.

Apr 21-23 - Spring Camping Trip - Join us for some relaxation by the lake! We'll be camping at Lake Ray Roberts at the Isle du Bois State Park in the Deer Ridge Campground. Day trippers welcome. Come by for an evening or stay for a day. There is electricity and water at every campsite, or primitive camping is available. Please contact Thomas Gonzalez @
817-307-0371 or tubergonz@yahoo.com for info

May 12-13 - Repentant Hoarders Church Garage Sale,8am - 12pm, Save the Date for the best bargains in town!

Visit ubaru.org for more info on these events at UBarU Camp in TX Hill Country:
March 31-April 2

Heart of Texas Men's Retreat;
April 28-30

Women's Retreat;
June 11-July 15

various Children's Camps for grades 3-12.
---
UPCOMING SERVICES:
·Mar 26 - "Risking Connection" - Rev. Pam Wat
·Apr 19- TBA

Have an announcement to share? For inclusion in our Thursday newsletter and Sunday Order of Service, submit announcements using either our online submission form or by e-mail newsletter@dentonuuf.org. Submit no later than Wednesdays at 5:00pm for inclusion in our Thursday newsletter & Sunday announcements.
Connections
Minister: Rev. Pam Wat,
minister@dentonuuf.org
President of the Board: Sunnie Palmer,
presi
dent@dentonuuf.org
Treasurer: Henry Gibbons

,
treasurer@dentonuuf.org
Office Secretary: Diana Forson, (T/W/TH 10am-3pm)

940-566-1286

, dentonuuf@gmail.com
Lifespan Faith Development Council: Sarah Gamblin, Chair,
lfdchair@dentonuuf.org
Membership Committee: Lauren Coker, Chair,
membership@dentonuuf.org
Committee on Ministry: Barbara Rodman, Chair,
com@dentonuuf.org
Caring Committee: Ivy Street, Chair,
caring@dentonuuf.org
Worship Committee: Gerry Veeder, Chair,
gkv0001@verizon.net
Social Action Committee: Zac Winrow,
socialaction@dentonuuf.org
---
Denton Unitarian Universalist Fellowship
1111 Cordell St
Denton, Texas 76201
US


Read the VerticalResponse marketing policy.