Denton Unitarian Universalist Fellowship

Our religious work together is to be a loving, diverse, open fellowship that inspires spiritual growth, encourages ethical actions, seeks truth and has a deep commitment to improving the community and the world by our actions.
---
This Sunday, September 9th
Services at 9:30 am and 11:30 am
(with coffee hour following each service)
"The Flaming Chalice" with Rev. Pam Wat

This Sunday kicks off our annual drive to evaluate our resources and to name our commitments to this congregation. This congregation is here because of over sixty years of self-supporting membership. Because of increased generosity last year, we were able to increase our programming, outreach, capacity and staffing. What now?

Special musical guests: Vocal Magic

---
From Our Staff
Meet the newest member of our Piano Team: Damian Garcia
D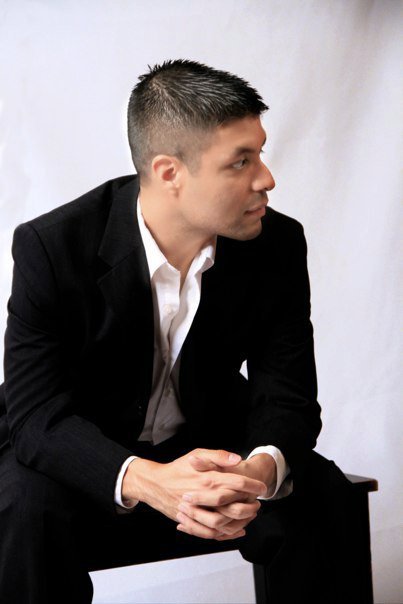 amian Garcia is currently a junior at UNT studying towards a degree in Jazz Performance & Arranging and Psychology. Born into a musical family, he began his private piano studies at age 5. After his early classical training, Damian discovered jazz at the start of his freshman year of high school and went on to gain recognition at various Jazz festivals and competitions. He attended several colleges in Texas, as well as Berklee College of Music in Boston,before coming to UNT.. DUUF welcomes Damian and is happy to support him as a budding jazz pianist. To learn more about him and hear some of hismusic, visit his website: www.damianjazz.com.

Please take a moment to welcome Damian to our congregation.
---

Lifespan Religious Education
Ongoing Religious Education Classess:
Children and Youth:
Nursery (infant - 2 years old) is open from 8:15am - 1:00pm
Spirit Play (for children ages 3-8 years old) on Sundays at 9:30am and 11:30am
Spirit of Adventure (for tweens, 9-12 years old) on Sundays at 9:30am and 11:30am
Compass Points (for teens) on Sundays at 9:30am
Adults:
Coffee and Conversation on Sundays at 8:30am
We are Unitarian Universalists! on Wednesdays at 7:00pm (through October 3rd)
Building Your Own Theology on Wednesdays at 7:00pm (starting October 10th)
Music as a Spiritual Practice Covenant Group on Saturdays 3:00pm to 4:30pm (first meeting 9/15) (sign up in advance)
Sunday Evening Covenant Group on Sundays from 5:30pm to7:30pm (first meeting 9/23) (sign up in advance)
Tuesday Morning Covenant Group on Tuesdays from 10:00am to 11:30am (first meeting 9/18) (sign up in advance)
For details about each program: http://www.dentonuuf.org/joomla/index.php/religious-education.html
Please register now for the 2012/2013 church year.
Register your child/youth online or obtain a paper registration form from Director of Religious Education, Sue Lowry. Online registration is available at: http://www.dentonuuf.org/joomla/index.php/religious-education/re-registration-form.html
Final Workshop for "Spirit Play"
Our fabulous "Spirit Play" program is lifting off of the ground and everyone involved, including the children, are excited about it. However, to keep the program going we need 8 more volunteers to help with the story telling and the door keeping. There will be a final training session on Saturday, Sept. 8 (that is this coming Saturday) from 9:00 am to 3:00pm. Our in-house expert, Rev. Pam will be there to take us through some of the background of the program and the "how to's". We will then have plenty of time to practice telling these charming stories with Rev. Pam to help. These stories are not only engaging for the children, but for volunteers as well. Please join us in making this program an important and fundamental part of our Religious Education offerings.

We will be serving a lunch of sandwiches, chips, veggies and a dessert of some kind. This will be at no cost to you.

Please let Sue Lowry (dre@dentonuuf.org) know if you are planning on coming so we can have enough materials. If you would like lunch, you need to let Sue know by 5:00 pm on Thursday.

Volunteers are asked to tell at least one story per month and serve as doorkeeper at least once per month (so a minimum of two Sundays per month at either the 9:30am hour or the 11:30am hour). Volunteers for Spirit Play have shared that the preparation for Spirit Play takes less time than it has for other curricula for this age group.

Not sure whether you want to volunteer? Sign up for this fun, interactive workshop and then decide whether you'd like to volunteer in our religious eduation classes.
Covenant Groups forming in September
Adults have the opportunity to sign up for one of three covenant groups that will start September 15th and continue through May 2013. Groups meet twice monthly and commit to participate in the group through the year. In this way, the group is able to get to know one another as they deepen their connections through the covenanting process and through reflection on life's questions-big and small.

Three Covenant Groups are welcoming new members. They meet twice monthly during the following time slots:
Saturday 3:00pm to 4:30pm (first meeting 9/15)
Sunday 5:30pm to7:30pm (first meeting 9/23)
Tuesday 10:00am to 11:30am (first meeting 9/18)
The Music as Spiritual Practice Covenant Group (which meets on Saturdays) explores the deep connection between music and our human souls. The Sunday and Tuesday Covenant Groups explore a different theme each month including, Road Not Taken, Taking a Stand, To Live Deliberately and What Has Life Taught You. To sign up contact covenantgroups@dentonuuf.org. Each group is restricted to no more than twelve members, so be sure to sign up in advance! Group leaders are Sue Lowry, Batavia Russell, JP DeMeritt and Cynthia Talbot.
---
Outreach
News from the Outreach Committee
As the chair of the Outreach Committee, I am extremelyexcited about the year to come. We've been working, planning, and brainstormingall summer on ways that we can be more active in our community, get involved insocial issues, and have greater visibility in Denton as an organization.

The Outreach Committee incorporates several programs thatare supported by DUUF, including Satsang Yoga, OUTreach Denton, Navigators, and PFLAG. There is quite a bit going on with OUTreach Denton, and we will have anupdate from them very soon! In addition, we have started a new program calledAccess Denton, which will work to raise disability issues within the Fellowshipand the Denton community.

Access Denton will work to increase disability awarenesswithin our own congregation and make ourselves a more inclusive and welcomingfellowship. Initial goals are to make sure the building, Sunday services, materials,activities, and events and all functions of the fellowship accessible to thoseof all ability levels. Access Denton will also set up a ride sharing service inconjunction with the Caring Committee to get people who cannot drive a ride tothe fellowship on Sundays or to doctor's appointments as needed. Our loftiergoals are to provide additional resources to those with disabilities in ourcommunity and will expand in the coming years.

Over the coming year we are planning on having some WorkDays where we take an afternoon and partner with an agency or cause within ourcommunity to volunteer. For example, we may get a group together to go help outat the food bank one afternoon, or spend time cleaning up a park for KeepDenton Beautiful. You don't need to make a huge time commitment for these WorkDays, so everyone can be included no matter how much time you have or what yourwork schedule looks like. We already have strong connections with severalagencies, and hope to expand to make new connections through these Work Days.

The big event of the summer was our participation in theDenton Fourth of July Parade, which was a fantastic success. I would like topersonally thank Alana Presley and Amber Briggle for their contribution tomaking this happen. We had over 40 people in attendance from DUUF and betweenour Standing on the Side of Love banner, polka dot El Camino, and tie-dyeshirts we made a huge splash. Thanks to everyone who participated!

It's going to be a fantastic year, and I'm excited about thepossibilities that are ahead of us. In addition to our congregational growth,we also are blessed to have Reverend Pam Wat and our new intern, ScottieMcIntyre Johnson on board to help out. If you are interested in being a part of the Outreach Committee, please send an email to lauren.doorish@gmail.com andlet me know how you want to help.

Our first Outreach Committee meeting will be on September 23rd,and we'd love to see you there!

Namaste,
Lauren Doorish, Chair
---
Announcements and Events

Forgot your checkbook on Sunday? Online giving just got easier.
Paypal is now set up on our website with a gold "Donate" button (http://www.dentonuuf.org). Clicking on that button will take you to a website where it requests the amount you want to donate to the Fellowship. Put in the amount, and press the "Update Total" button. It will then take you to the Paypal sign in, where you can sign in and authorize the donation.
Caring Committee will meet on Tuesday, September 11
The meeting is open to anyone who would like to help build our caring network to support members of our congregation through joyful times and difficult times. To reach our caring committee by e-mail contact: caring@dentonuuf.org.
Bring your gift of music to our Fellowship
Singers interested in joining our choir are warmly welcome to rehearsal next Wednesday at 6:30pm in the sanctuary. The choir would also welcome a pianist to accompany them. Contact David Strahan for information: solmisate@gmail.com. We also welcome instrumentalists who would be interested in playing a short piece for a Sunday morning worship service. Contact Rev. Pam at minister@dentonuuf.org.
New to UU Orientation on Saturday, September 15
New or returning to Denton Unitarian Universalist Fellowship? Curious about membership? Wanting to get more involved or just meet others? Join members of the Membership Committee, Rev. Pam and others for a fun, interactive and informative gathering on Saturday, September 15th from 9:00am to noon in the religious education wing of the Fellowship. RSVP to membership@dentonuuf.org.
Celebrate Mabon on September 22nd
Denton CUUPS invites all those interested to join us for our September 22nd Mabon celebration as we welcome in Autumn, and celebrate the Fall Equinox. We gather for ritual at 7:00pm to start at 7:30. Child Care will be provided.
Ongoing Events:
· Second Sundays, 3p PFLAG meeting
· First Mondays, 7p Worship Committee (this month only—September 4)
· Second Mondays, 7p RE Council
· Second/Fourth Mondays, 7p Men's Group meeting
· Third Mondays, 7p Board Meeting
· First/Third Tuesdays, 7p Women's Group meeting
· First Thursday, 7p: Meditation group meeting
Have a joy/concern to share with our congregation on Sunday morning?
If you would like your celebration, health update, sadness, worry, or prayer request shared by the service leader during both of our Sunday morning services, please send it ahead of time to caring@dentonuuf.org and indicate that you would like it shared with the congregation. Please send it by Friday afternoon for inclusion in the following Sunday service.
Have an announcement to share?
Please send your brief announcement to announcement@dentonuuf.org no later than Wednesdays at 5:00pm for inclusion in our Thursday newsletter and Sunday announcements.
---
Connections
Rev. Pam Wat is available by appointment Mondays, Tuesdays and Thursdays (and on other days as scheduled). Her writing days are Wednesdays and her sabbath days are Fridays. Due to the lack of office space in our building, Rev. Pam conducts her in-office business at home. She can be reached at home at 940-381-2457 or by e-mail. Rev. Pam gladly welcomes appointments at the Fellowship or elsewhere around Denton.

Minister: Rev. Pam Wat, minister@dentonuuf.org
President of the Board: Herb Newton, nhnewton@gmail.com
Religious Education Director: Sue Lowry, dre@dentonuuf.org
Office Secretary: Diana Forson, (T/TH 10a-3p) 940-566-1286, dentonuuf@gmail.com
Ministerial Intern: Scottie McIntyre Johnson, intern@dentonuuf.org
Membership Committee: Tesa Morin, Chair membership@dentonuuf.org
Covenant of UU Pagans: John Beckett d-cuups.org or johnfranc@aol.com
Worship Committee: Gerry Veeder, Chair gkv0001@verizon.net
Covenant Groups: covenantgroups@dentonuuf.org
Caring Committee: Ed Jordan and Darlene Hissem, caring@dentonuuf.org
---
---
Denton Unitarian Universalist Fellowship
1111 Cordell St
Denton, Texas 76201
US


Read the VerticalResponse marketing policy.